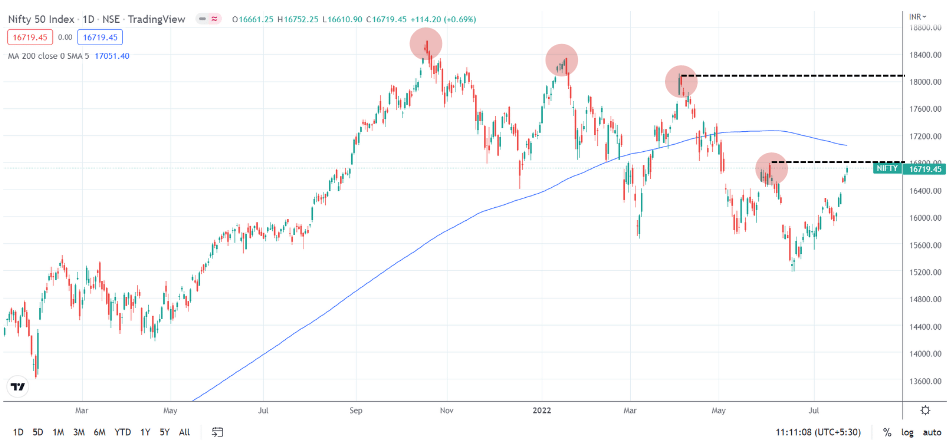 This quick bounce must have surely been welcomed with open arms by every investor out there but we are currently at a crucial juncture facing stiff resistances around the 200 DMA and previous lower highs. Nifty 50 did the best compared to other benchmark indices we track to clock (+4.18%) while others returned a little below Nifty 50. This short run has also brought the drawdowns down to single digits in a few indices. All the sectors managed to do quite well led by PSU & PVT BANKS at (+7.71%) & (+6.61%). IT saw some cheer clocking (+6.36%) after several weeks & months of dullness. Good news is that all sectors are positive in the last 30 days indicating some optimism. WeekendInvesting strategies fared decent this week. We are seeing CASH levels reducing in our absolute momentum strategies while Rotational Momentum strategies have been doing really well to cash in on the recent bounce. We made a Daily Byte on How Rotational Momentum strategies are quick to recover. Do have a look
The popular – Mi NNF 10 which is loved by several investors has been phenomenal in the last 30 days clocking (+14.12%) along with Mi EverGreen which returned (+10.91%). The performance is updated below.
Click on the link below to read the full report.