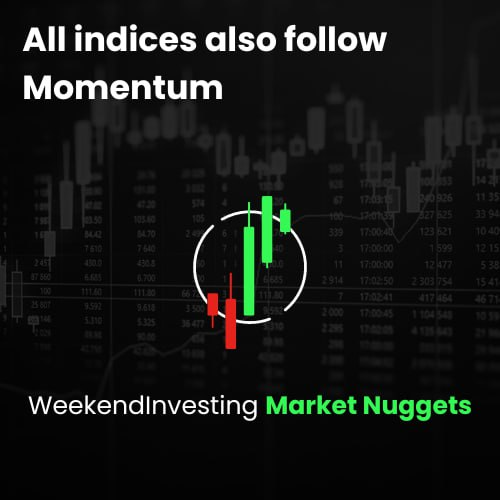 Just like the MSCI rejig and other similar index rejigs, the FTSE semiannual rejig discloses the inflows and outflows of stocks within the index. These index adjustments have a significant impact on various funds that track these indices. Fund managers consequently adjust their portfolios by buying or selling stocks in the same proportions as indicated by the rejig. 
The Stocks in Focus
Now, let's take a closer look at some of the stocks that will be affected by the FTSE rejig. Please refer to the image below for a visual representation of the stocks and their corresponding inflows and outflows.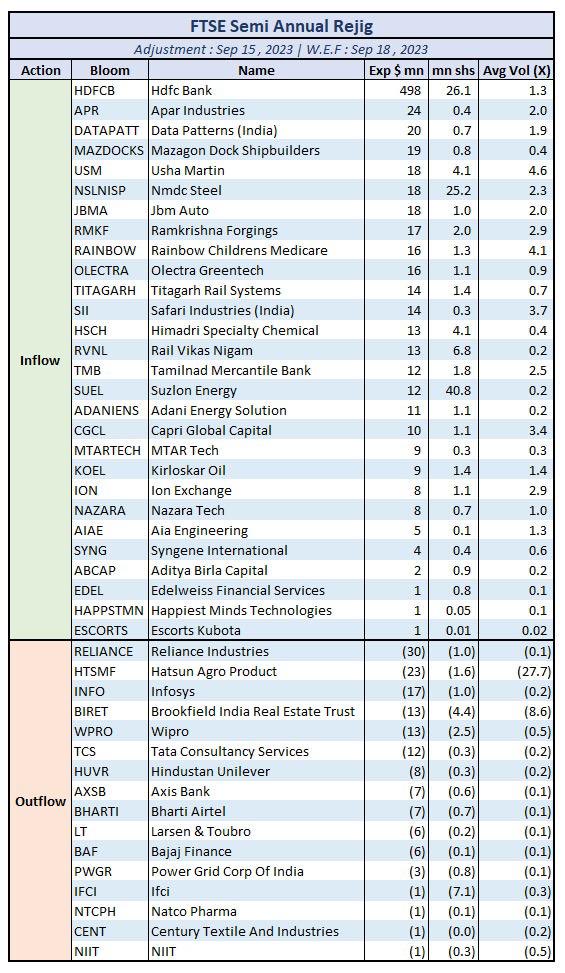 Among the stocks in focus, we have the likes of Apar Industries, Data Patterns, Mazdock, Usha Martin, NMDC, JBM Auto, Rainbow Children's Medicare, Olectra Greentech, Himadri Specialty, RVNL, Suzlon, Kirloskar Oil, Escorts Kabuto, and more.
Momentum as a Driving Factor
It is crucial to note that many of these stocks are present in several portfolios of WeekendInvesting. The inflows are directed towards stocks that currently exhibit strong momentum. Conversely, the outflows are mainly from stocks that are not experiencing significant price movements. 
It is worth mentioning that most of the stocks receiving outflows are not showing substantial growth, except for Power Grid and NATCO Pharma.
This rejig, along with other major indices like NSE, NSE 500, Mid & Small Cap 400, S&P500, FTSE 100, India, and MSCI India, primarily focus on momentum. Therefore, stocks that lack momentum are either ejected from the index or experience a reduction in weightage.
Debunking the Misconception
Contrary to popular belief, momentum plays a pivotal role in the broader market. This misconception is that momentum is merely one small aspect, with the majority of investors concentrating on fundamental analysis and value investing. However, the reality is that momentum dominates a significant portion of the market. The prominence of momentum-focused indices, such as the ones mentioned earlier, is a testament to this fact.
Download the WeekendInvesting App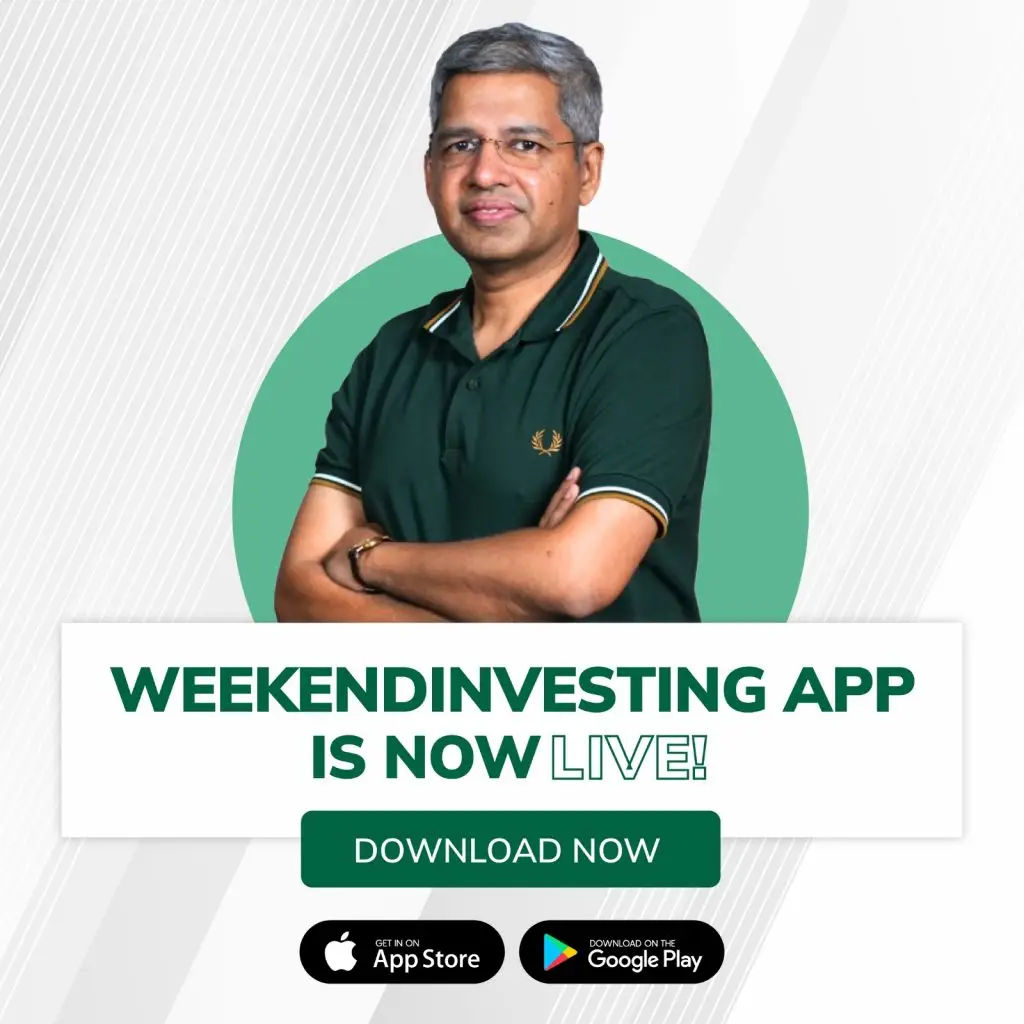 If you have any questions for us. please write to us on support@weekendinvesting.com. You can also get on a 1-1 meeting with us should you need more clarity about the strategies or processes.