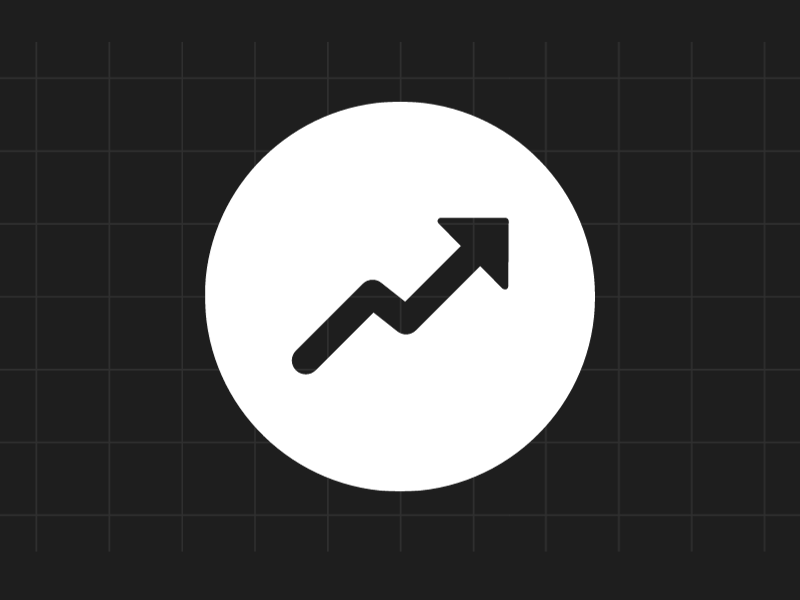 Small Cap Index in the US Market: An Analysis of Recent Trends
The US stock market has been facing some challenges recently, particularly when it comes to the small cap index. In this article, we will take a closer look at the Russell 2000, the small cap index, and analyse its performance over the past few months. We'll discuss its decline, the potential for a bottom formation, and the impact it may have on global markets.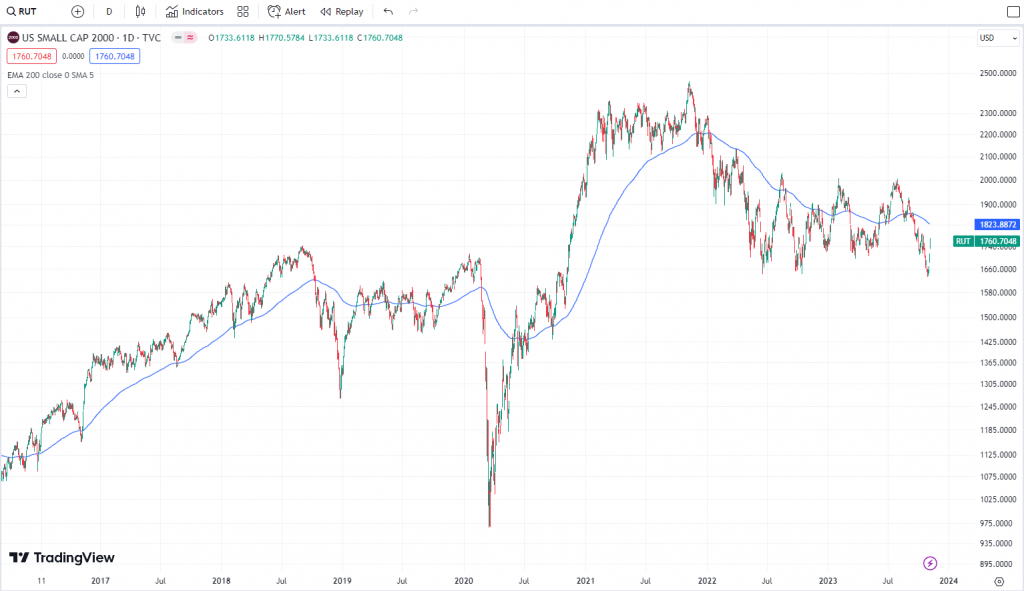 Since Nov 2021, the Russell 2000 index has experienced a significant decline, falling from around 2500 to nearly 1600. This represents a loss of more than a third of its value. The index has been stagnant and uneventful, leading to concerns among investors. In contrast, the S&P 500 index has been performing well, largely due to the success of seven stocks. This disparity in performance indicates a lack of breadth in the market.
Despite the overall negative trend, there have been some positive signs in recent sessions. The small cap index has experienced a bounce, which could potentially indicate a bottom formation. This is an encouraging development, as it suggests that the index may have reached its lowest point and could start to recover. However, it is important to note that the index is still below the 200-day moving average (DMA), which indicates that there is still room for improvement.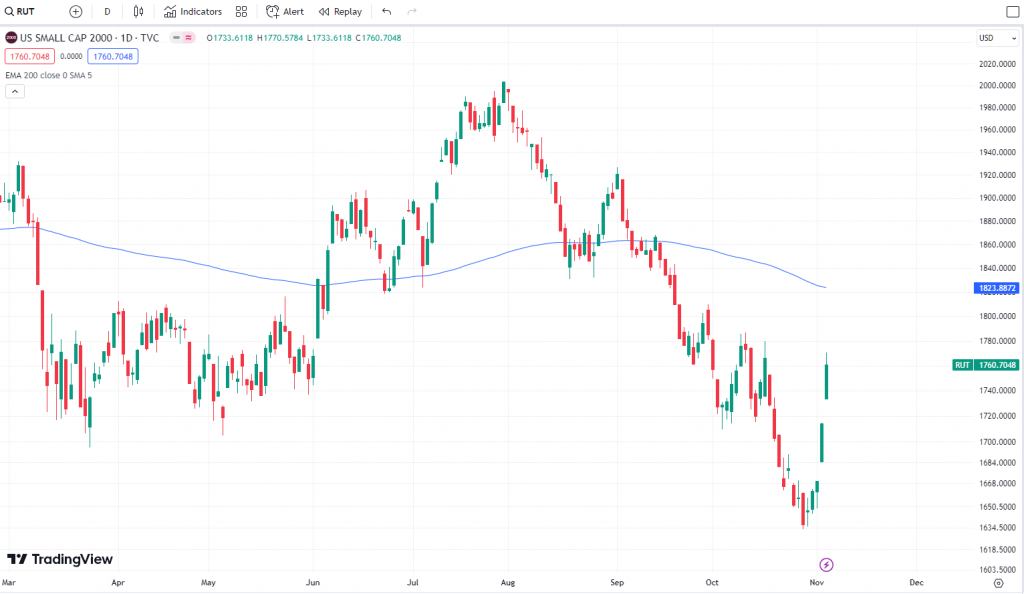 The strength of the recent bounce can be attributed, at least in part, to the Federal Reserves' decision to halt future rate hikes. This announcement has instilled confidence in the market and has the potential to push the index higher. It is estimated that the small cap index could see a further increase of around ten percent, which would bring much-needed relief to global markets. Additionally, the broader base of the US market would have a calming effect on other markets worldwide.
The future direction of the Smallcap index largely depends on the 1635-1637 level. Breaking this level would be a decisive move, indicating a broader market decline and potentially signaling the onset of a recession. If the index manages to hold above this level and continue its rally, it would be a positive shift for the markets. This rally, if sustained, could lead to promising months ahead, including November and potentially even December, for the Indian markets.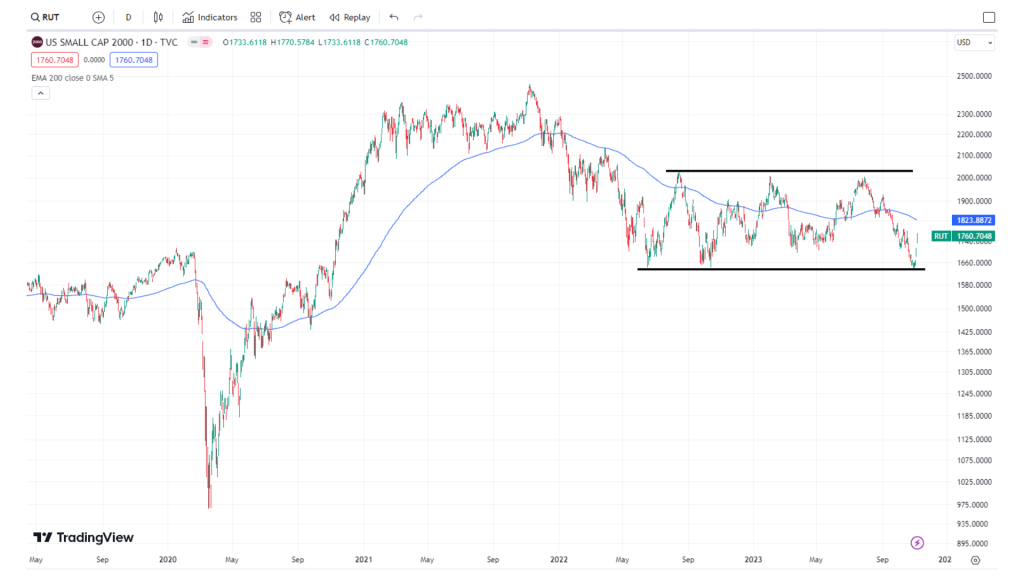 The performance of the small cap index in the US market has implications not only for domestic investors but also for the global investment community. The US market is widely followed and serves as a barometer for worldwide economic conditions. A strong and broad-based recovery in the US market would likely have a positive impact across the globe, boosting investor confidence and calming nerves.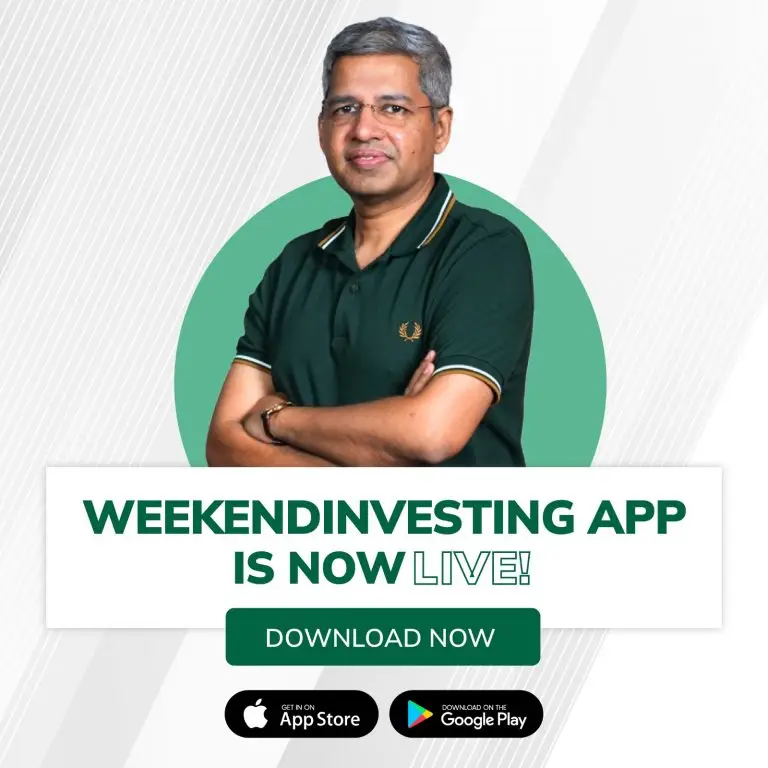 If you have any questions, please write to support@weekendinvesting.com