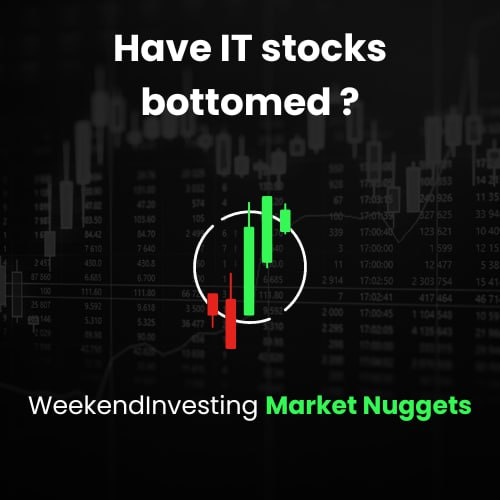 In this article, we will delve into the performance and behaviour of IT indices like NASDAQ & CNXIT to try and assess if the worst is over for these indices.
Analyzing NASDAQ
Nasdaq has experienced a decline from its recent highs around 16,000 to approximately 14,600. However, it has not yet fallen below its previous low. The Nasdaq is currently consolidating, with its value hovering around the 14,600 mark. Although there seems to be a head and shoulders pattern emerging, it is essential to note that the market has not conclusively weakened.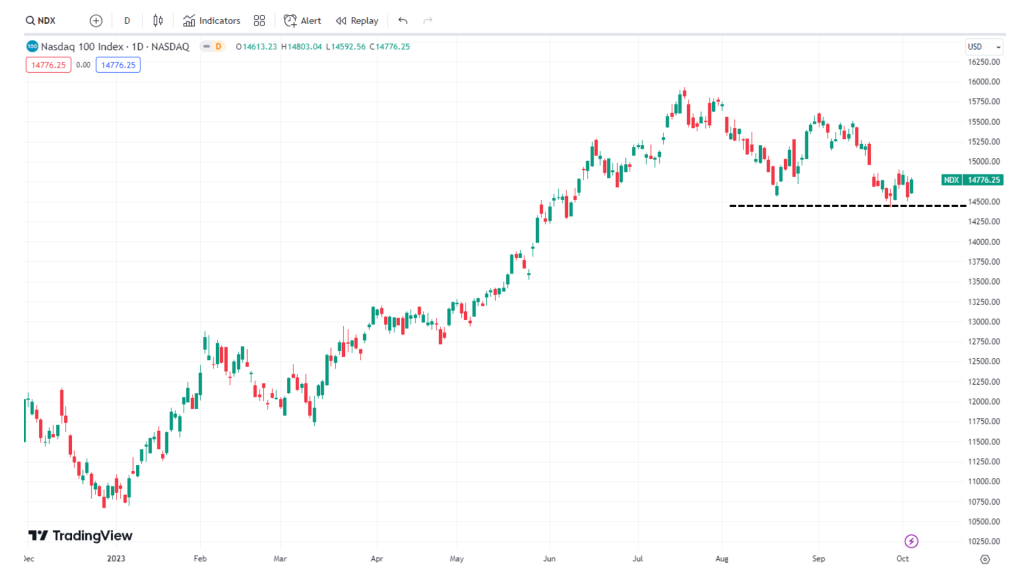 Let's compare the Nasdaq with the general S&P 500 index. Upon examining the Nasdaq chart, we observe that it is still consolidating, indicating relative outperformance. On the other hand, the S&P 500 has witnessed a breakdown from a similar head and shoulders pattern.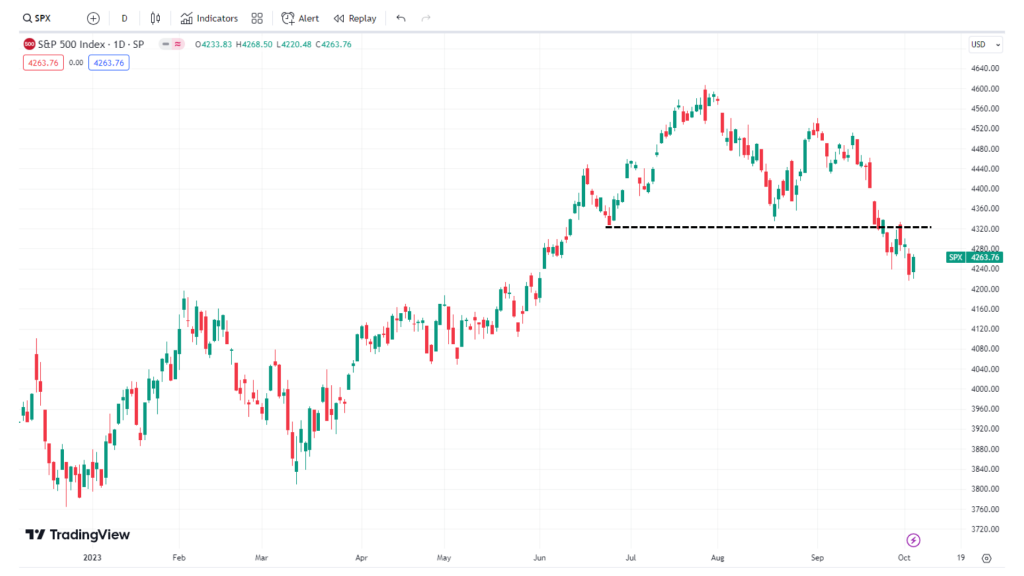 Analyzing CNXIT
Shifting our focus to the Indian IT index, we observe its behaviour on a daily chart since April 22. The index has been consolidating between 26,000 and 31,000, oscillating between these two points. Recently, it broke out above the resistance line created by two previous peaks, reaching 35,000. While the IT index attempted to break down and fall below the breakout point, it has not yet succeeded.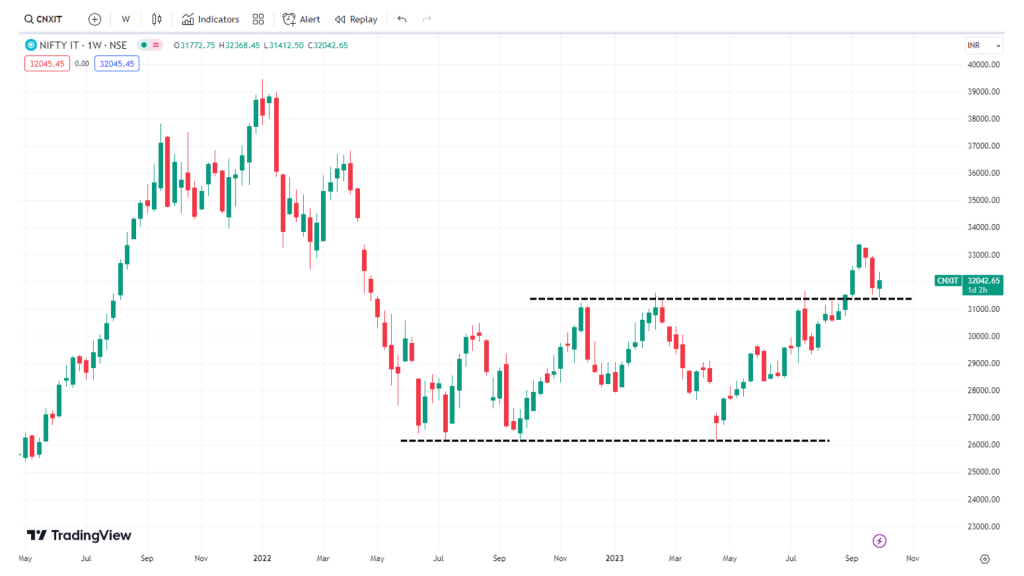 In fact, it has taken support at the same previous resistance line. This may be an indication that the IT index is on the verge of breaking out of the consolidation range.
It's worth noting that in August, the IT index did break out momentarily, but it retraced back to retest the breakout level before resuming its upward trajectory. Until we witness a conclusive breakdown below this support, it is reasonable to assume that the index has broken upwards.
Analysing the top stocks within the IT sector, we can concentrate on Tata Consultancy and Infosys.
Analyzing TCS
Tata Consultancy experienced a substantial consolidation phase in 2022 following a significant run-up from 2020 until October 21. The stock has now broken out above the previous resistance level, indicating positive sentiment.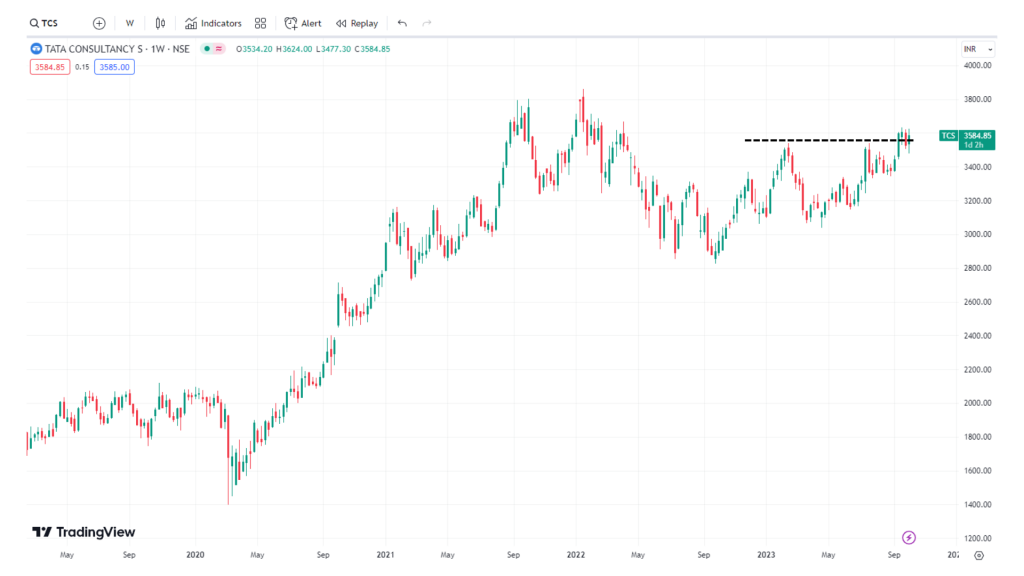 Analyzing INFY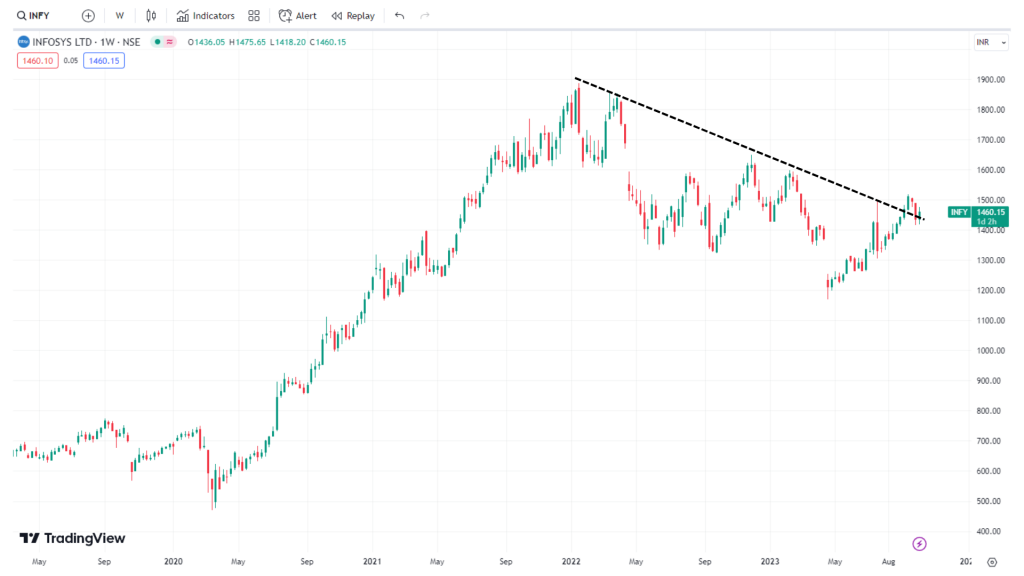 On the other hand, Infosys has displayed weaker performance since January 2022. However, Infosys is also consolidating, with gaps forming and subsequent retracements. The stock is attempting to trend upward, but it may likely encounter significant resistance around the 1,500 level. Breaking above this resistance will be a significant milestone for Infosys, implying a further positive outlook.
Conclusion
Considering the favourable performance of the IT index, the current support from the Nasdaq, and the potential breakout in Tata Consultancy and Infosys, it seems that the worst may be over for the IT sector in the short and medium term.
Download the WeekendInvesting App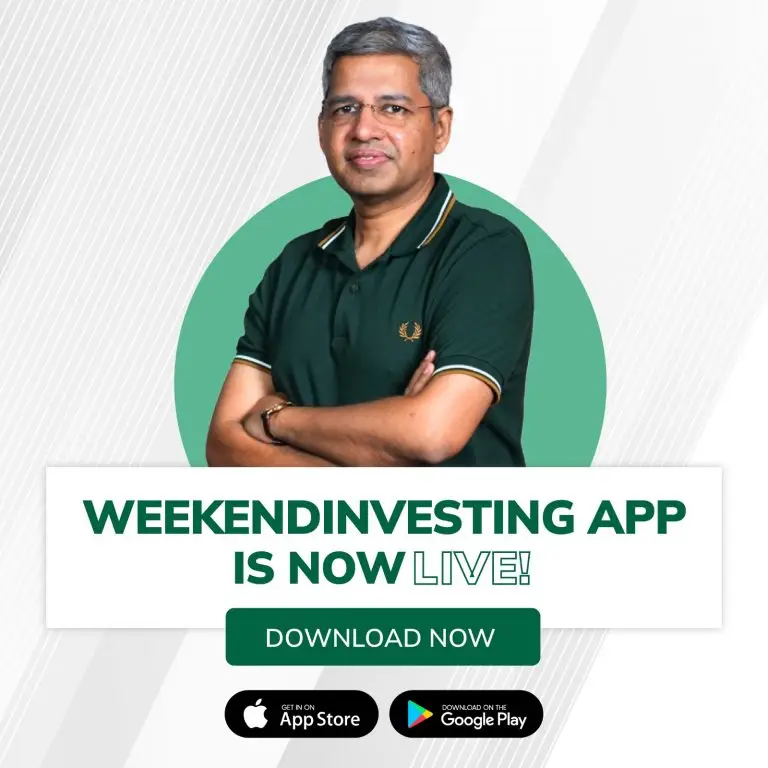 If you have any questions, please write to support@weekendinvesting.com