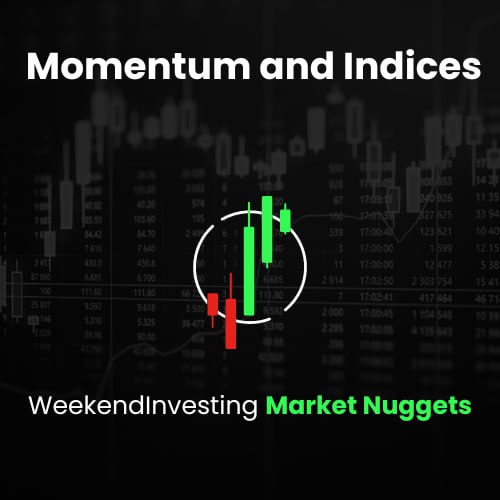 This blog discusses the recent index revisions and their implications on momentum strategies in investing. We will explore the changes in various indices, such as Nifty 50, Nifty Next 50, Nifty 500, small cap 250, and Nifty 200.
On August 17, the press release about the replacement of indices became public. This six-week advance notice allowed institutional players and investors to prepare and adjust their positions accordingly. The changes in the indices were set to take effect on September 29, giving market participants ample time to respond.
You can take a look at all the revisions here
Nifty Next 50 (Nifty Jnr) Revisions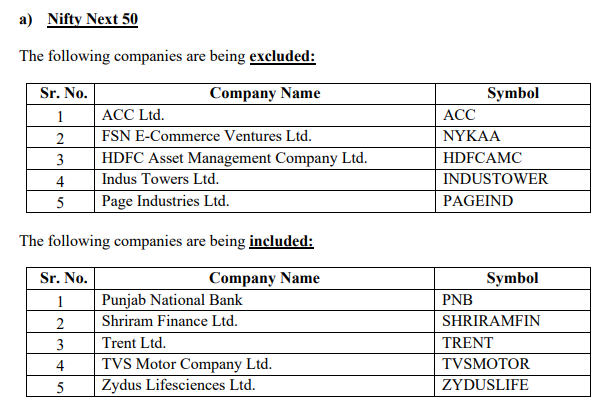 The Nifty Next 50 index, consisting of stocks ranked 51st to 100th in terms of market capitalization, sees changes twice a year, on April 1 and October 1. As per the recent revisions, stocks such as NYKAA (FSN E-Commerce Ventures Ltd) , ACC, HDFC AMC (HDFC Asset Management Company Ltd.),INDUS TOWER and PAGEIND were excluded from the Nifty Next 50. In their place, stocks like PNB, Shriram Finance, TRENT, and TVS Motors joined the Nifty Next 50.
When stocks are exiting the Nifty Next 50 index, they can either graduate to the Nifty 50 index or can get relegated below 100th position on the Nifty universe
Nifty 500 (CNX 500) Revisions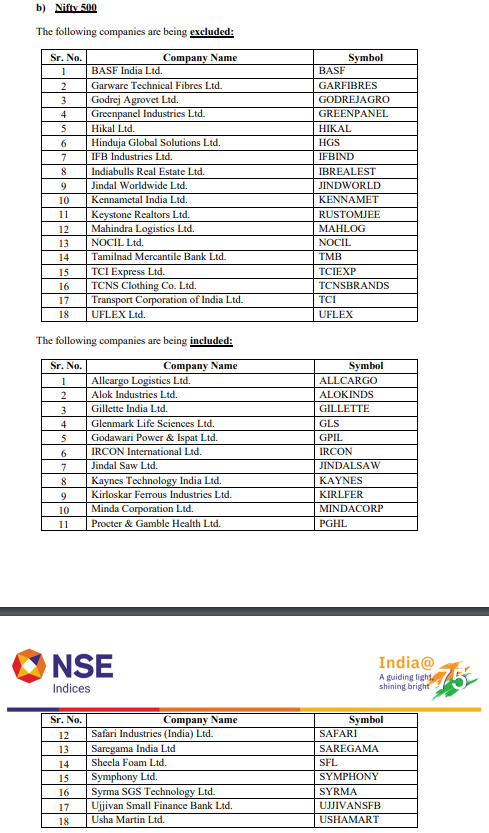 The Nifty 500 index, representing the top 500 stocks in the market, experienced 18 changes during the index revision. On average, approximately 10 to 15% of the index changes every year, sometimes even more. This constant rotation in the index composition signifies that stocks that underperform are often replaced.
Stocks like IB Real Estate, IFB Industries, HGS, and others that had not performed well were removed. Conversely, stocks like Safari Industries, Symphony Ltd., Usha Martin Ltd., and Allcargo Logistics Ltd., which had demonstrated significant growth in recent months, found their place in the Nifty 500 index.
Smallcap 250 Revisions
The small cap 250 index captures the stocks ranked from 250th position onwards in terms of market capitalization. During the index revision, stocks that had shown stagnant or slower growth were removed from the index.
For instance, Bharat Dynamics Ltd. and IFB Industries Ltd., were among the stocks moving out. Interestingly, stocks such as Mazagon Dock, and Fact were removed from the small cap 250 index because their market capitalization had increased substantially, classifying them as mid-cap stocks. Such stocks moving up from the small cap segment often find their place in the mid-cap segment, reflecting their growth trajectory.
Momentum & Indices –
As stocks move up the index ladder, they attract more funds, especially from institutional investors concentrated in the top 250 or top 500 stocks. The allocation of institutional funds significantly impacts the behaviour of the market. Therefore, as stocks rally and gain momentum, they attract more funds, contributing to their continued upward trajectory. However, when stocks start to decline, the selling pressure increases as institutional funds sell off their positions. This interplay between liquidity, institutional funds, and momentum creates interesting dynamics in the market, resembling an auction process.
Download the WeekendInvesting App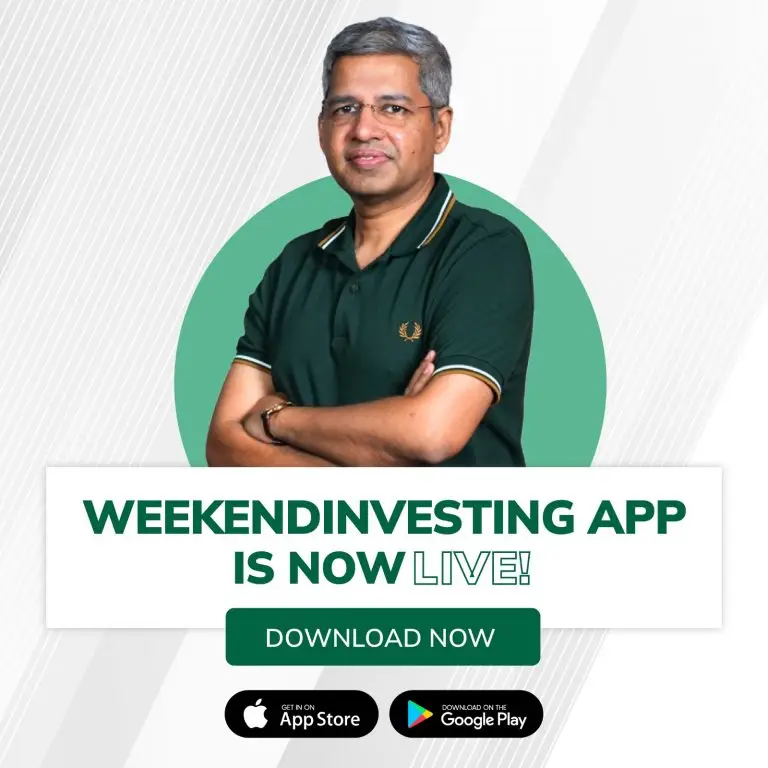 If you have any questions, please write to support@weekendinvesting.com