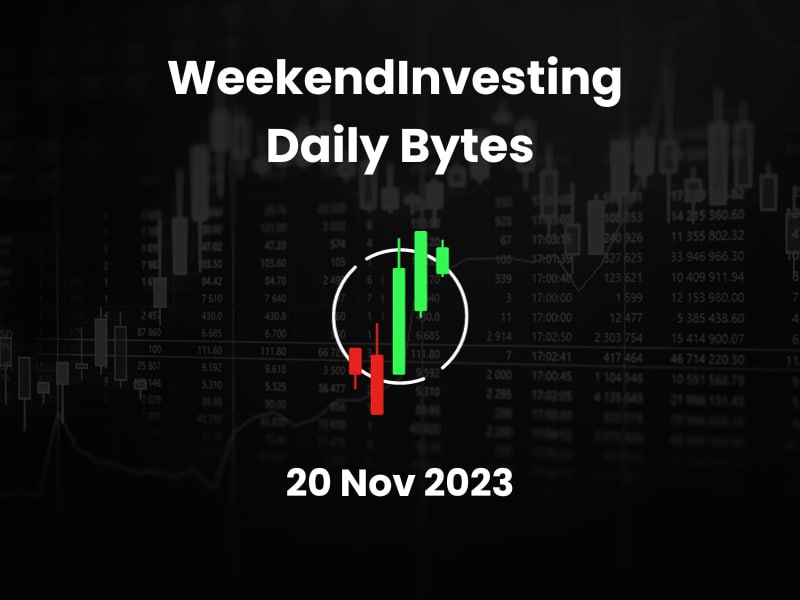 How are the Markets Looking ?
The market has been trading within a narrow range over the past few sessions, indicating consolidation. This consolidation phase is a positive sign as it suggests that the market is taking a breath and preparing for a potential breakout above the 19,850 mark.
Looking at the chart, we can see the formation of a left shoulder and a head, indicating a potential bullish pattern. Should the market surpass the 18,850-18,860 level, it could trigger a ferocious phase, driving the index nearly 1000 points higher. This would push the market to 20,000 and potentially set a new all-time high in the coming weeks or a month.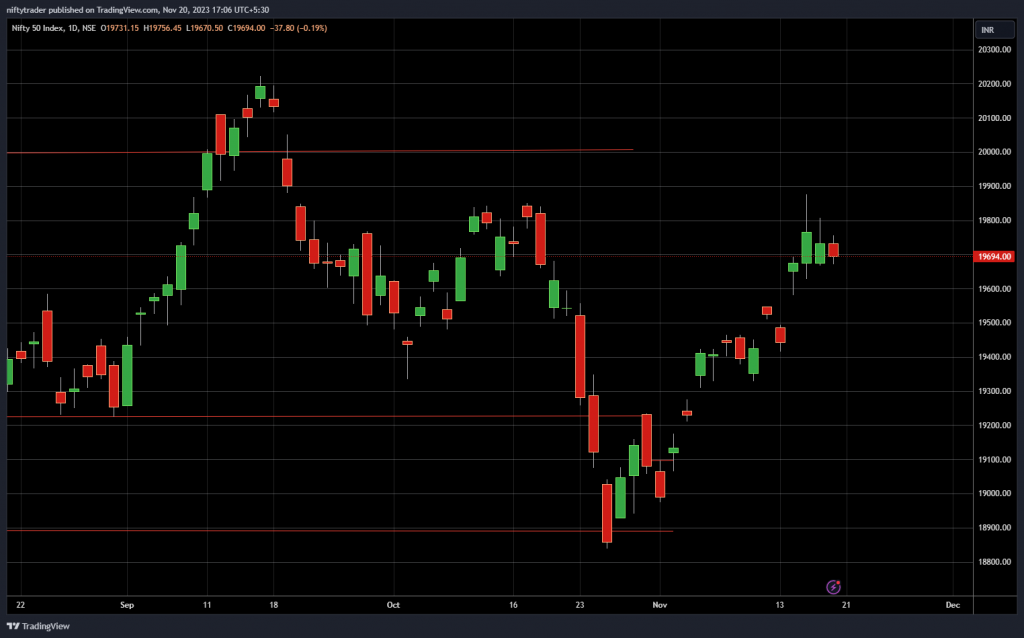 Nifty Heatmap
The setup for a breakout seems promising, but it is essential to monitor key support levels. As long as the market stays above 19,000, there is no cause for concern. The consolidation is healthy and supported by improving overseas cues.
However, the heat map shows a predominantly red color relative to the large gains that were seen recently, suggesting slight market corrections. Several heavyweights, such as Reliance Industries, Hindustan Unilever, Asian Paints, Eicher Motos, Ashok Leyland, and Tata Motors, experienced declines. Surprisingly, Tata Motors, despite the upcoming Tata Tech IPO, lost 1%. On the other hand, Tata Investments witnessed significant gains, which will be discussed further. Bajaj Finserv and Bajaj Finance faced losses after SEBI's Dictat, declining by 1.75% and 1.3%, respectively.
Banking stocks, including State Bank, HDFC Bank, and ICICI Bank, remained flat, while IT stocks showed minimal movement. Infosys maintained its previous day's levels, and TCS posted a modest 0.5% gain. Among the gainers, DV's Lab rose by 2.2%, and Bharti Airtel increased by 1.2%.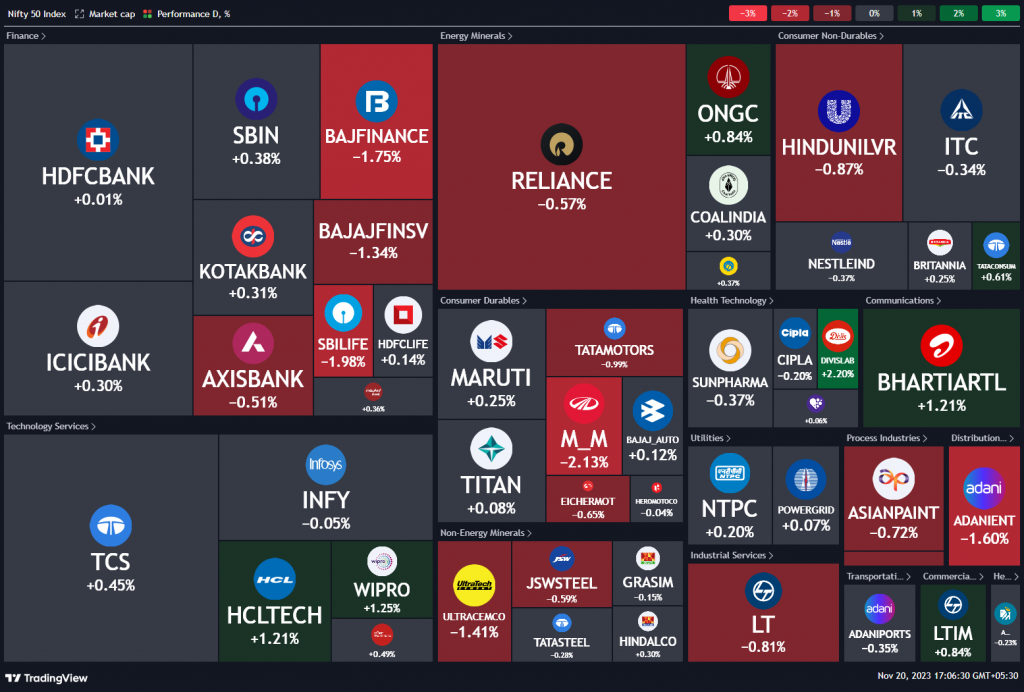 Sectoral Overview
Autos remained the weakest sector, while metals, FMCG, commodities, and real estate all experienced losses. The Nifty index ended the day with a 0.2% decline.
In terms of sector performance, PSU banks and IT stocks displayed marginal gains of 0.2% and 0.6%, respectively. The overall market sentiment was slightly negative, possibly influenced by the disappointing cricket World Cup results. However, the market did not lose significant momentum.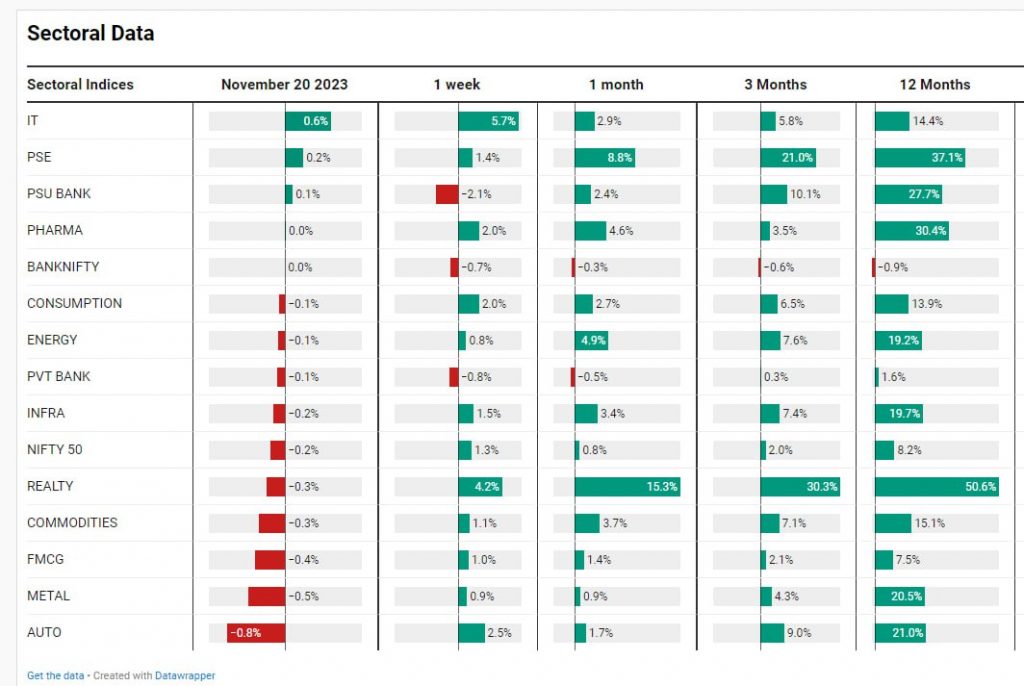 Mid & Small Cap Performance
Despite the slightly negative bias, mid-cap stocks managed to close at a new high, while small-cap stocks recorded marginal gains.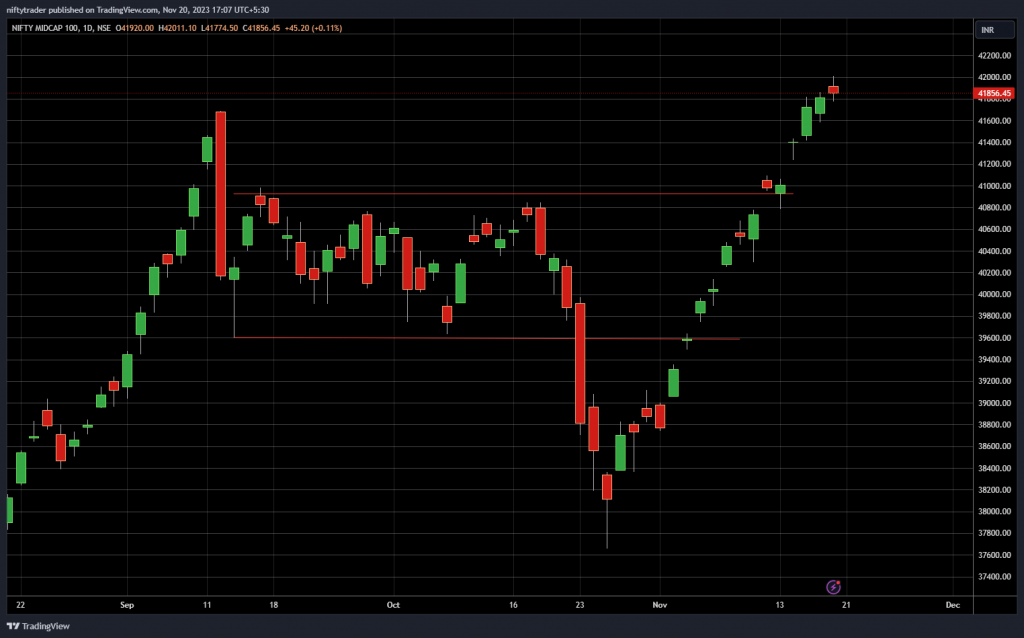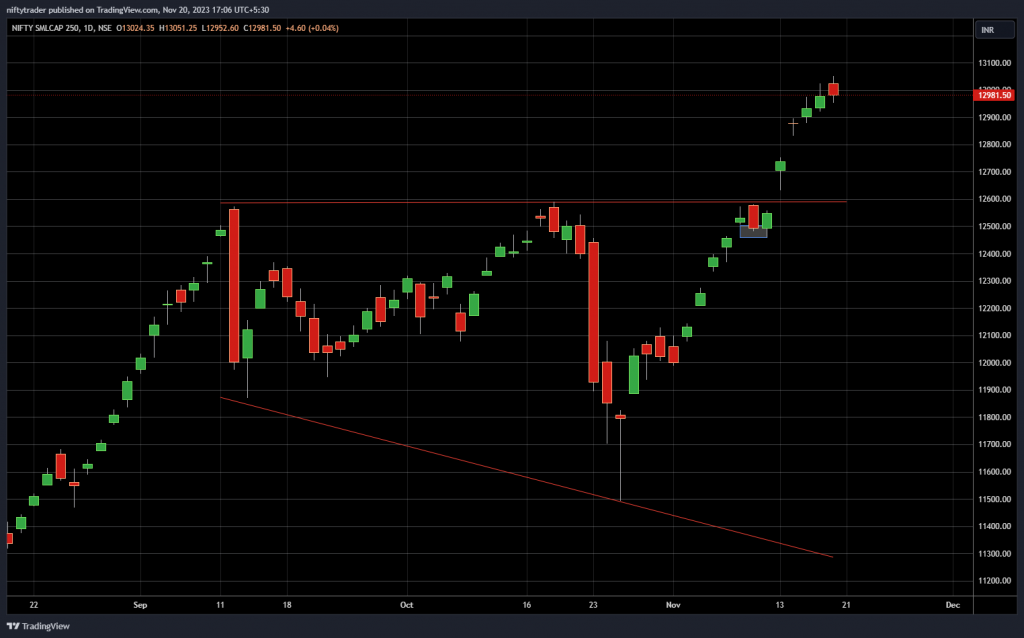 Bank Nifty Overview
The Nifty Bank index remained flat compared to the previous day. This suggests that any damage caused by the new RBI rule has been absorbed by the market, and the focus now shifts to future market trends.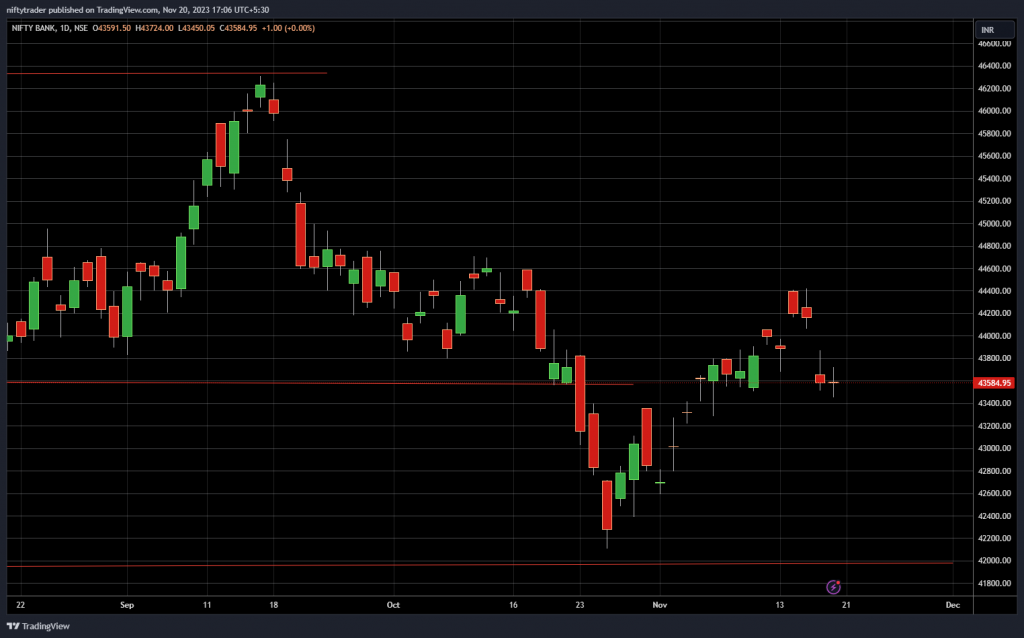 Stock in Focus – Tata Investments
Now let's move on to the stock of the day, which is Tata Motors. This stock experienced significant movement in September, rising from 2500 to nearly 3500, followed by a consolidation period. Over the past two sessions, Tata Motors surged from 3250 to 4500, resulting in a gain of almost 40%. This sudden surge has caught many market participants off guard, as it is not directly related to the upcoming Tata Tech IPO.
Tata Tech IPO is primarily held by Tata Motors, whereas Tata Investments has minimal stake in it. Tata Motors, in turn, is held by Tata Sons, with Tata Investments having little stake in it. This unexpected movement highlights the importance of sticking to a systematic strategy and avoiding biases while selecting stocks.
Sometimes, stocks can skew the immediate returns in your portfolio without you realizing the potential outcomes. In this case, many users congratulated me for picking Tata Motors, but I clarified that it wasn't just a personal choice. It was a result of following a disciplined strategy and allowing the stocks to dictate the investment decisions.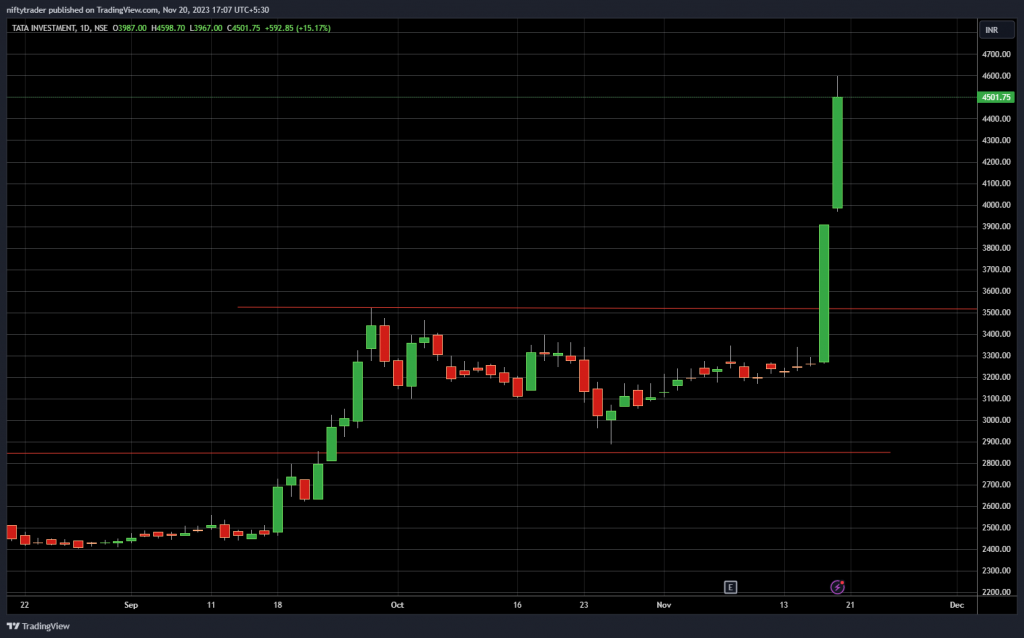 Highlights – Nifty IT Index
Analyzing the charts, the Nifty IT index appears to be the strongest sector. After two major upward movements, it consolidated in the previous session and closed higher today. The index is now just 3% away from its previous high. The consolidation witnessed since breaking in September seems to be resolving positively, indicating further upward potential.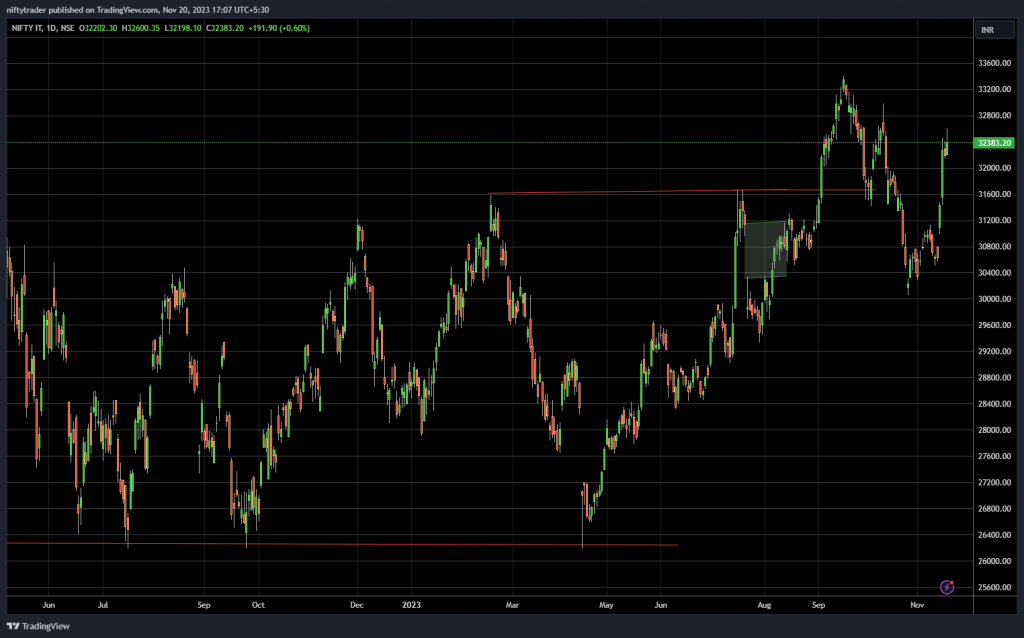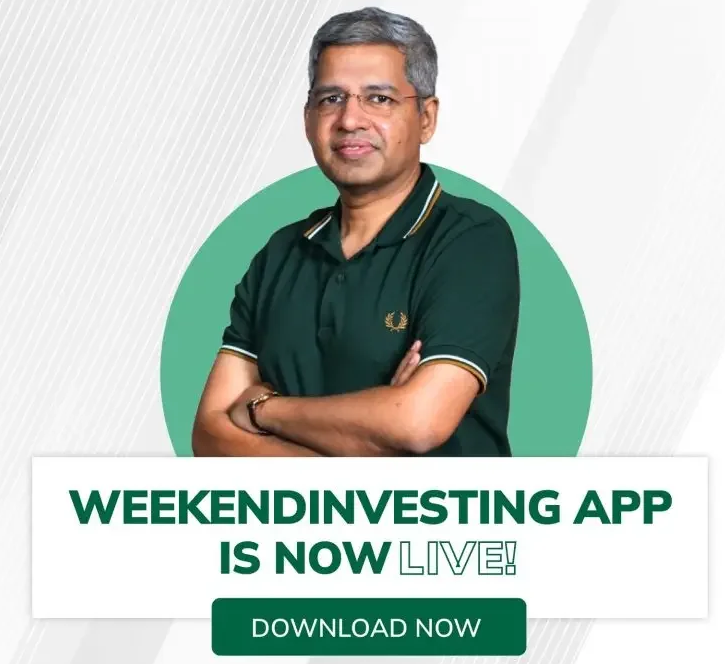 If you have any questions, please write to support@weekendinvesting.com