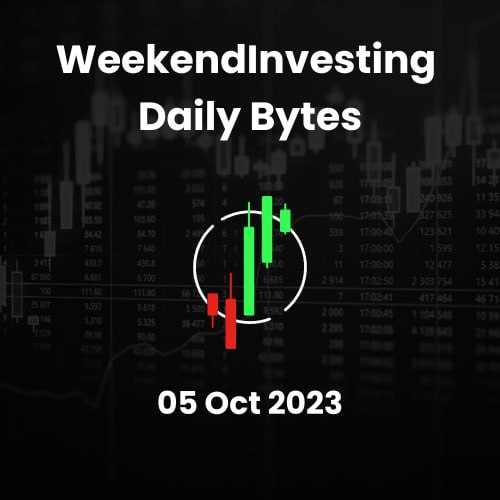 How are the Markets Looking ?
Nifty showed a bounce today, gaining almost 150 points at one point. While it opened with a gap up, the market remained uncertain throughout the day, unable to build upon its initial momentum. However, the downward trend of the last three sessions was broken today. Several factors contributed to this release valve-like move, including the expiry, a decrease in yields, a decline in the dollar index, and a small bump in the US markets overnight.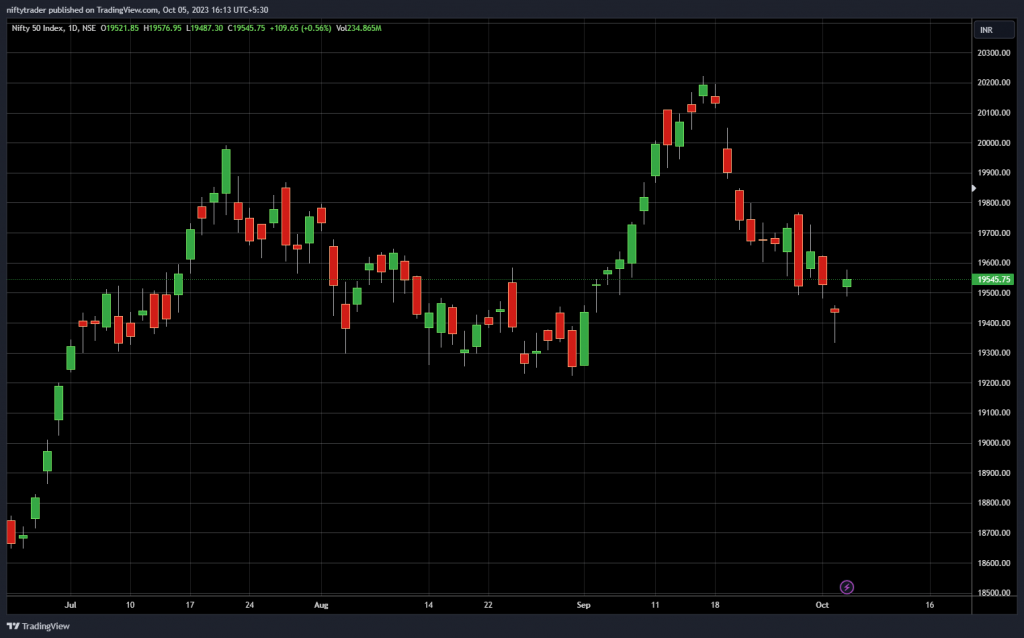 Although today's market movement was not exceptional, a specific candlestick pattern called an "island reversal" emerged. This pattern occurs when a long-legged candle has a gap both entering and exiting a trading day. This pattern can signal a high probability event of a change in trend. However, confirmation of this reversal will require the market to surpass today's high and close above that level. We will have a better understanding in the next day or two whether a significant trend reversal is underway.
Nifty Heatmap
Looking at the Nifty heat map, we can see that the overall movement was reasonably green. While a few stocks such as NTPC, Hindalco, Power Grid, Tata Consumers, and Cipla were in the red, Reliance remained flat. HDFC Bank gained 0.4%, State Bank and ICICI Bank were both up 1%, and TCS and Infosys stole the show. TCS, with a large order and a bounce in the Nasdaq, played a pivotal role in the overall market bounce.
Additionally, L&T had a notable gain of 2.2%, continuing to demonstrate excellent relative performance. Other notable gainers included Titan, Bajaj Auto, Bajaj Finserv, Tata Motors, and Ultratech Cement. Overall, it was a relief day for the market with no major fluctuations.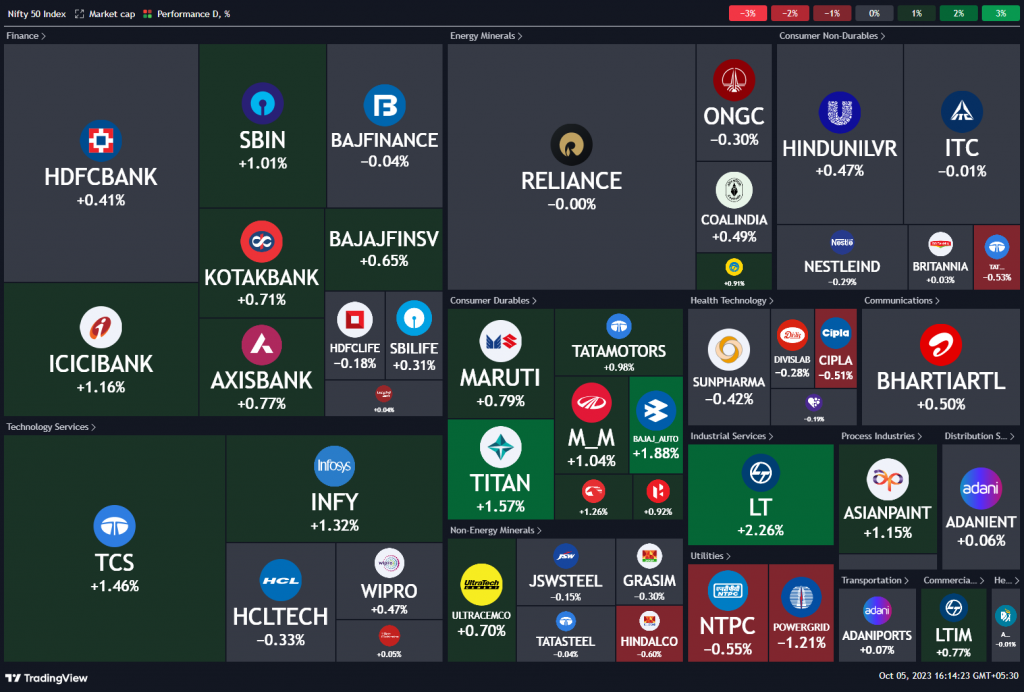 Sectoral Overview
Among the sectors, IT and private banking showed positive movements with gains of 1% and 0.4%, respectively. Auto and Infrastructure sectors followed suit with gains of 0.9% and 0.6%, while Real Estate had a minor bump of 0.3%. On the downside, PSU banks and pharma stocks experienced losses of 0.5% and 0.3%, respectively, along with the metals sector.
Over the past week, the market appears to have entered a consolidation phase, with neither the bulls nor the bears gaining a definitive upper hand.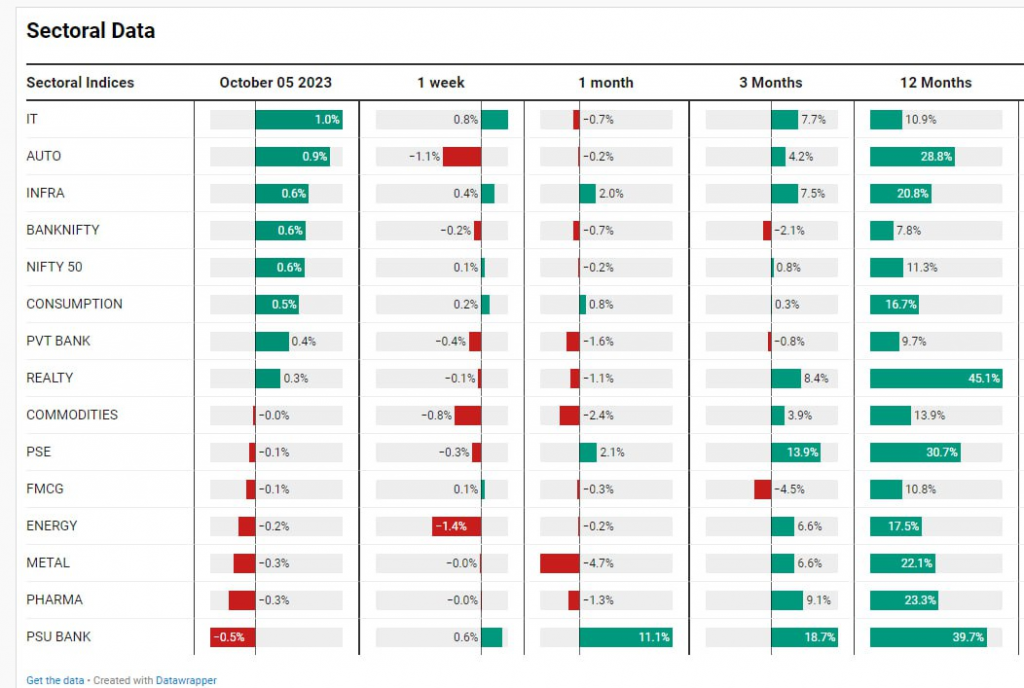 Mid Caps & Small Caps Overview
Midcap 100 closed at 40,046, the same price as the previous day, while small caps showed a similar trend, aligning with the impact on the Nifty.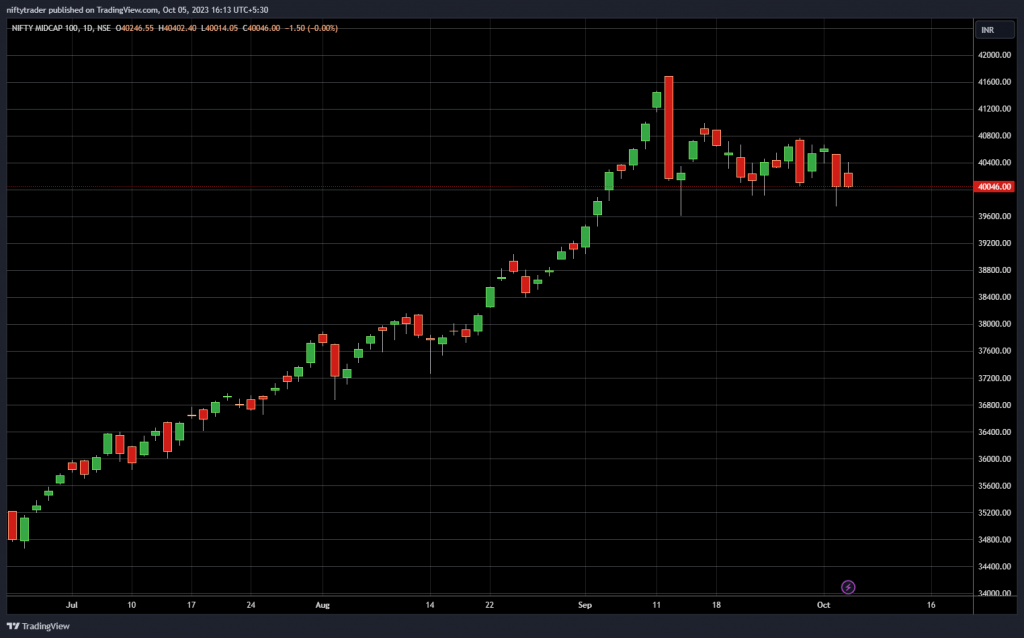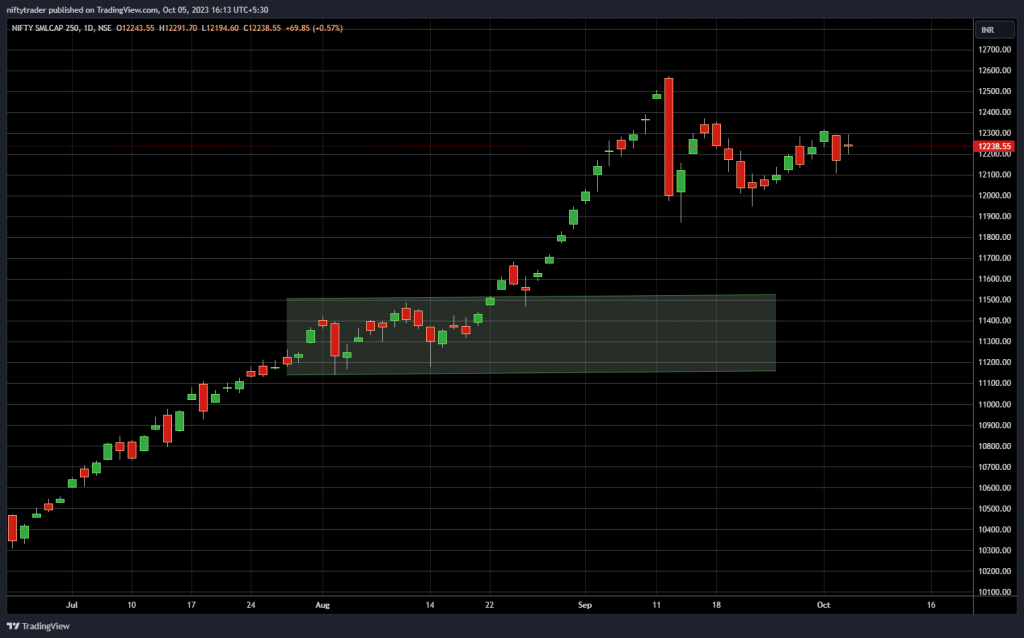 Bank Nifty Overview
Though it was a gap-up day for Bank Nifty, it ultimately succumbed to selling pressure, marginally closing higher than the previous day. As such, the market remains stuck within a range, awaiting a breakthrough.
US Bond Yields & Oil Overview
Meanwhile, the US government bond yield experienced a slight downward movement, while the US dollar index fell to 106.6. Additionally, Brent oil prices dropped from around 96 to 84, which is beneficial news for the Indian market. This decline in oil prices can positively impact the market moving forward.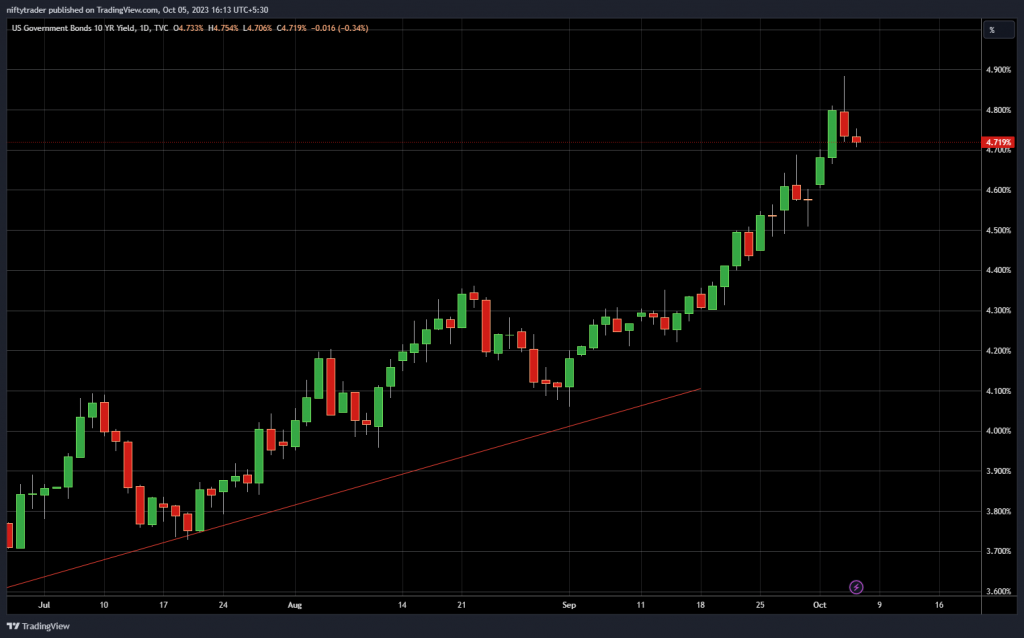 Crude Oil Chart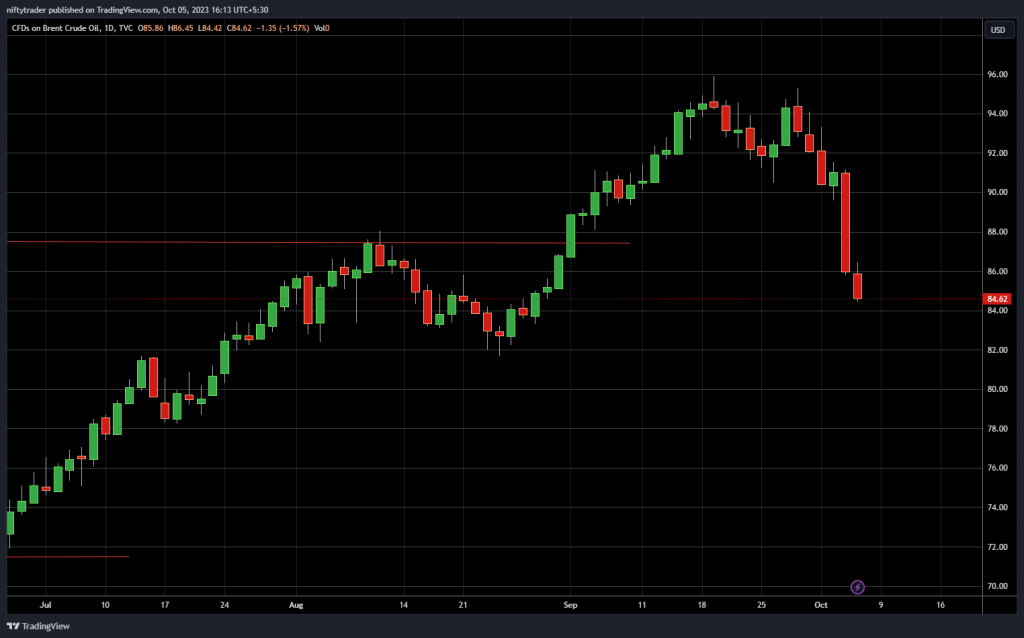 US Dollar Index (DXY) Chart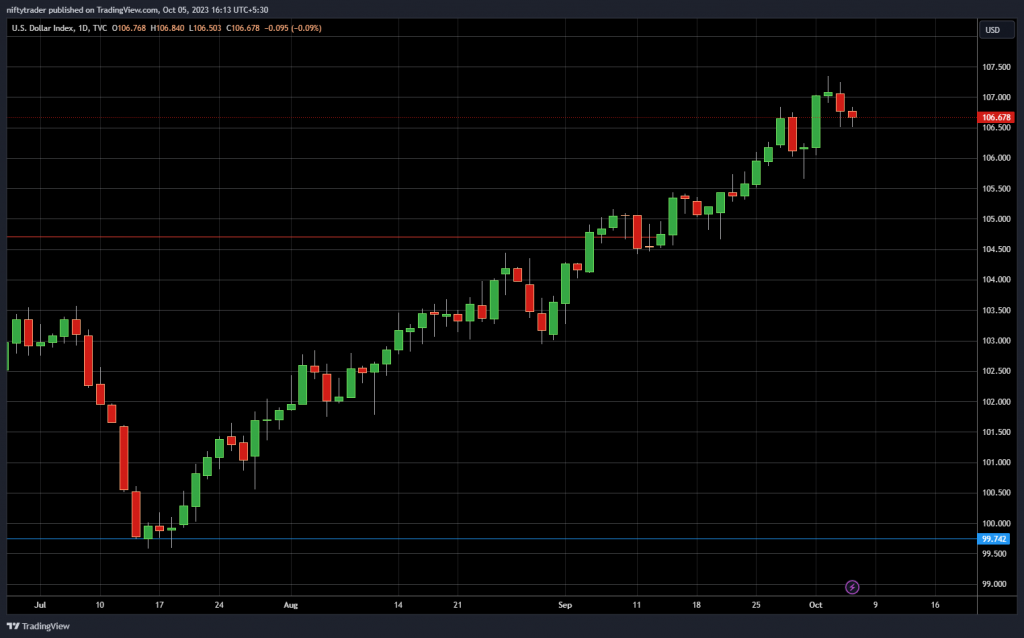 Stock in Focus – Gujarat Industrial Power Ltd (GIPL)
The stock of the day is Gujarat Industrial Power Ltd (GIPL). The stock has shown remarkable strength, with both significant volume and upward price movement. You can notice a strong price move bolstered by good volumes further strengthening the stocks potential heading forward.
Download the WeekendInvesting App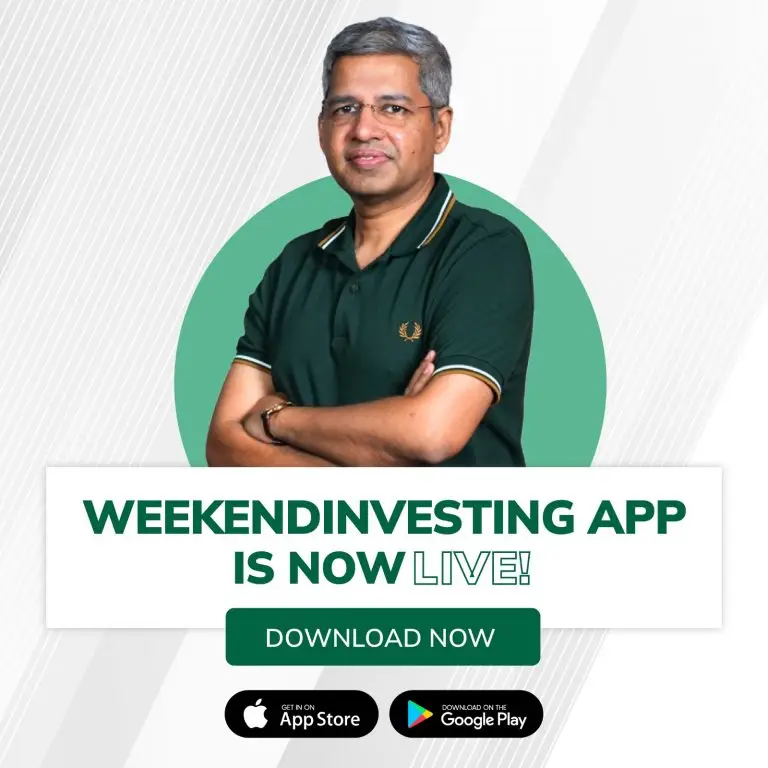 If you have any questions, please write to support@weekendinvesting.com