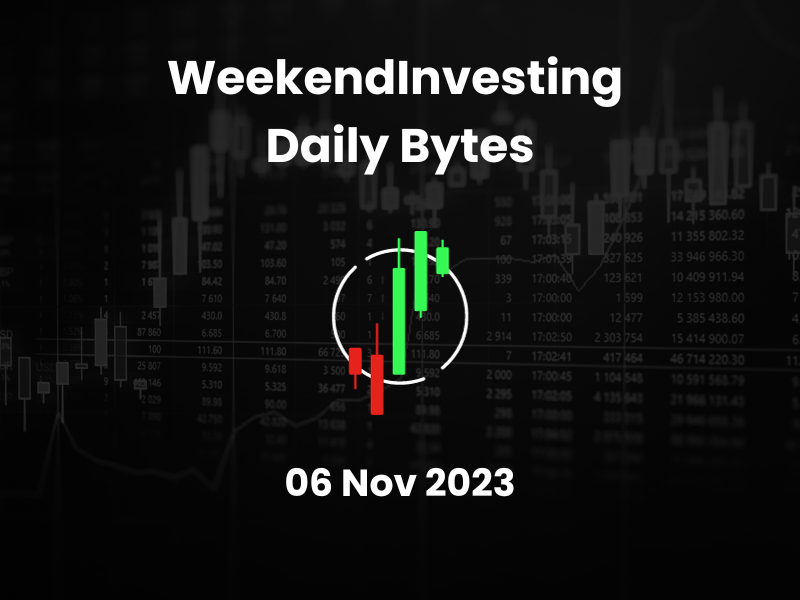 How are the Markets Looking ?
Markets remained very strong, opening with a gap up and reclaiming the range by beating the 19,200 resistance at which it had closed in the previous session. The market closed at 19,400, showcasing a very nice recovery. This recovery indicates that the bottom is likely done for this next intermediate leg.
There are positive signs from several markets, including the US equity markets, the US high yield market, and the treasury market. These markets are experiencing a relief rally as the consensus now is that there will not be any interest rate hikes unless data forces it to happen. This relief rally suggests a clear rise from here on.
Nifty, in particular, has made an impressive recovery, gaining almost 600 points from its recent bottom. It's essential to note that during market downturns, the narrative often becomes negative, making it seem as if there is no hope for the future. However, the market has quickly regained strength, disproving the notion of a perpetual downfall.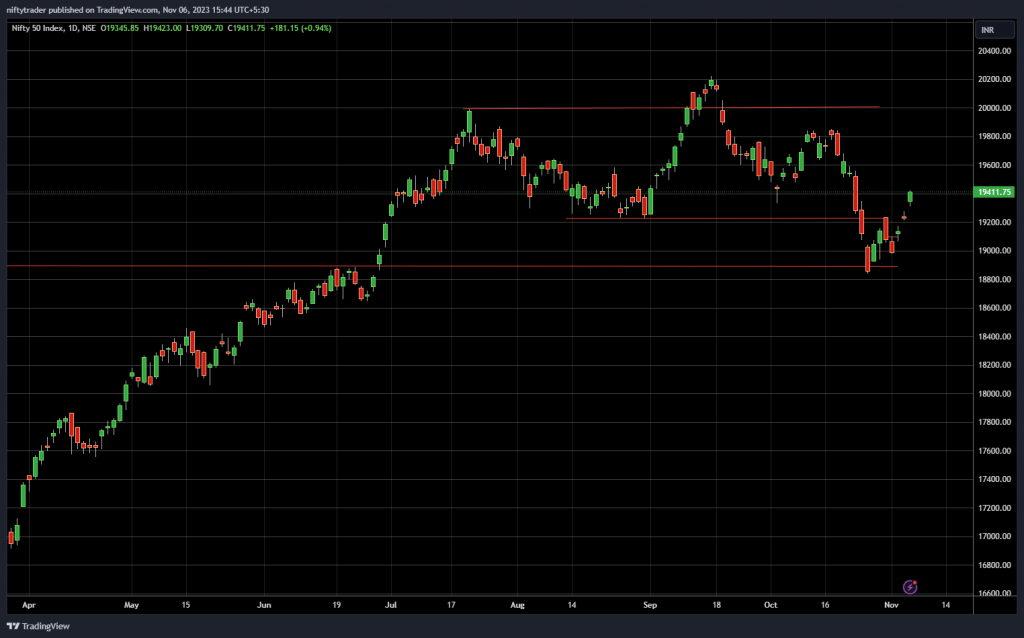 Nifty Heatmap
Taking a closer look at specific stocks, Reliance is up 1%, HDFC Bank is up 0.7%, and ICICI is up 1.3%. Overall, there is a lot of green in today's heatmap indicating positive movement in the market. Power Grid, LNT, Asian Paints, and DV's Lab are all up nearly 2%, with Britannia, ITC, and Nestle also experiencing gains.
Notably, Tata Motors has remained quiet despite JLR (Jaguar Land Rover) announcing great numbers. Often, such news gets discounted ahead of time, so it is not uncommon for stocks to remain stagnant or experience minimal movement in these situations.
While Maruti is up 0.7%, Infosys and TCS are relatively flat but still gaining some ground.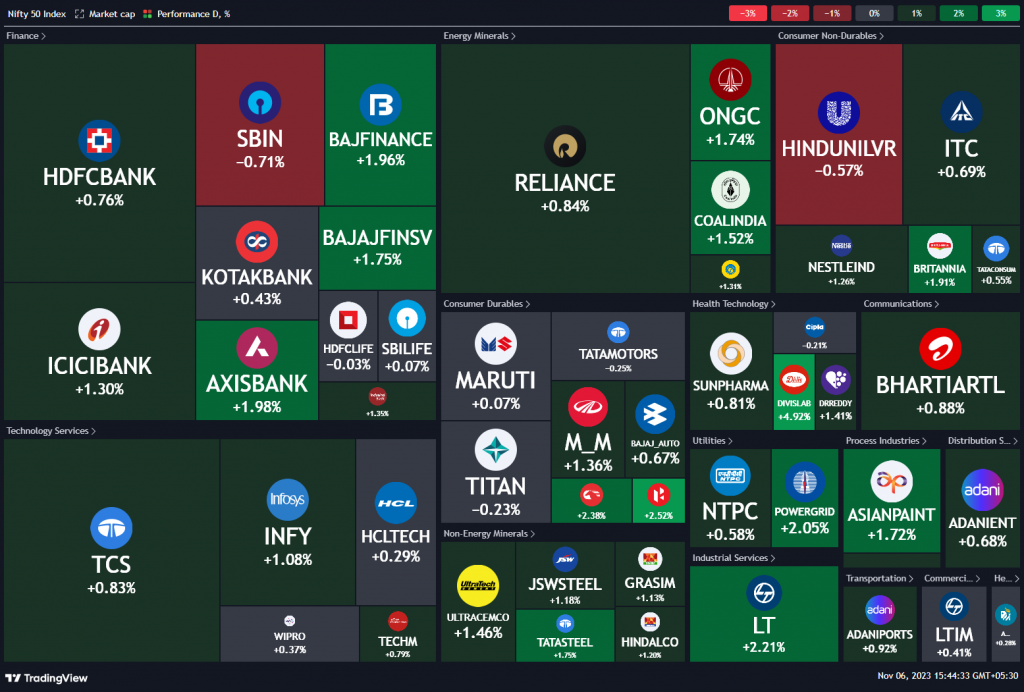 Sectoral Overview
Almost all sectors put up positive performances, with commodities, metals, energy, and pharma leading the pack at 1.5%.
On the other hand, the PSE (Public Sector Enterprise) and PSU (Public Sector Undertakings) banks seem to be losing steam, with the latter experiencing the most significant losses after SBI (State Bank of India) results were announced. This may be indicative of a shift in market leadership, as the previous rally leader takes a rest and potentially passes the baton to another sector. In this case, it seems to be the real estate industry.
The real estate market has been on a remarkable run, seeing a 9.4% increase in just one week, a staggering 20% increase in three months, and an impressive 46% increase over the past year, making it the biggest gainer in the twelve-month period.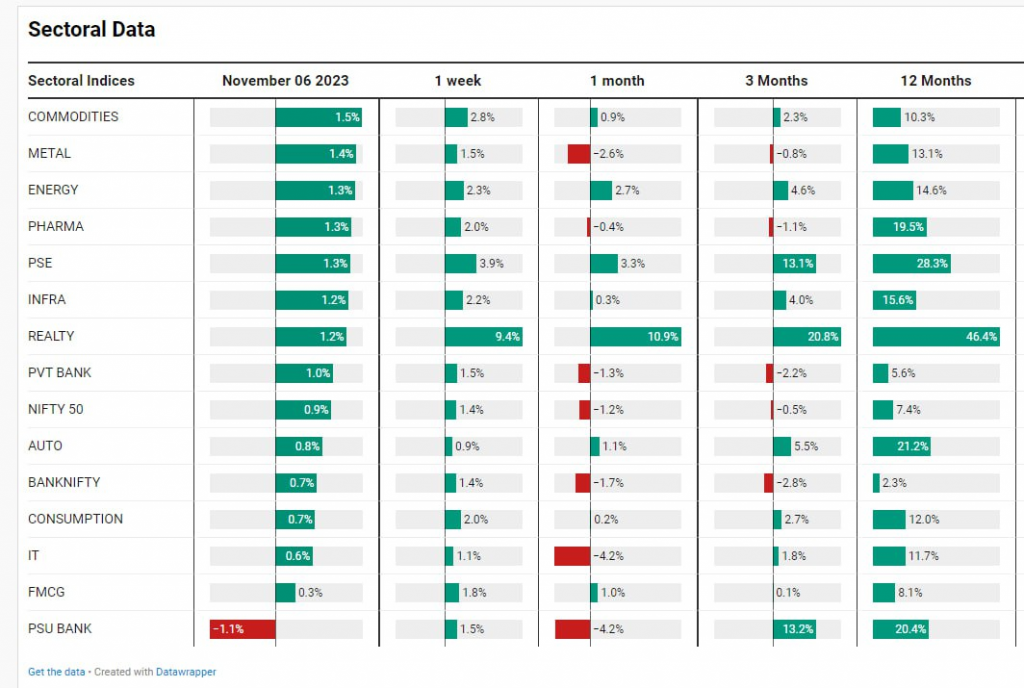 Mid & Small Cap Performance
Nifty Midcap Index has risen from 37,500 to nearly 40,000 levels, a seven to eight percent increase in just seven or eight sessions. This significant movement indicates a very positive market shift.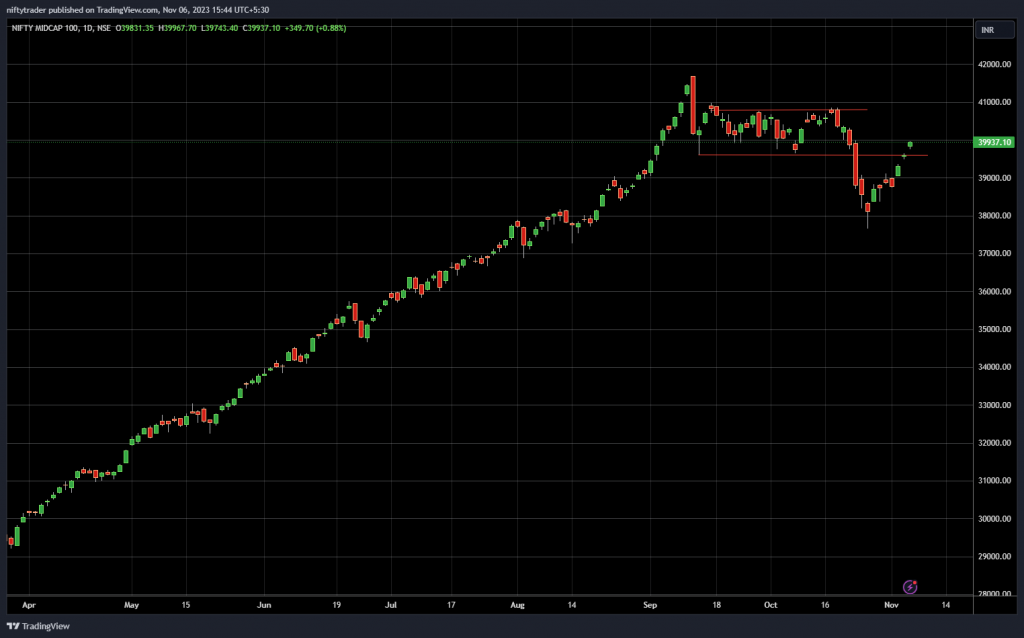 Similarly, the small-cap market stands at 12,000, just 2% away from its all-time high. If it successfully breaks through this resistance level, it is likely to continue to rise further. This is an exciting market that has experienced significant corrections twice in the past and is now primed for a rapid upswing.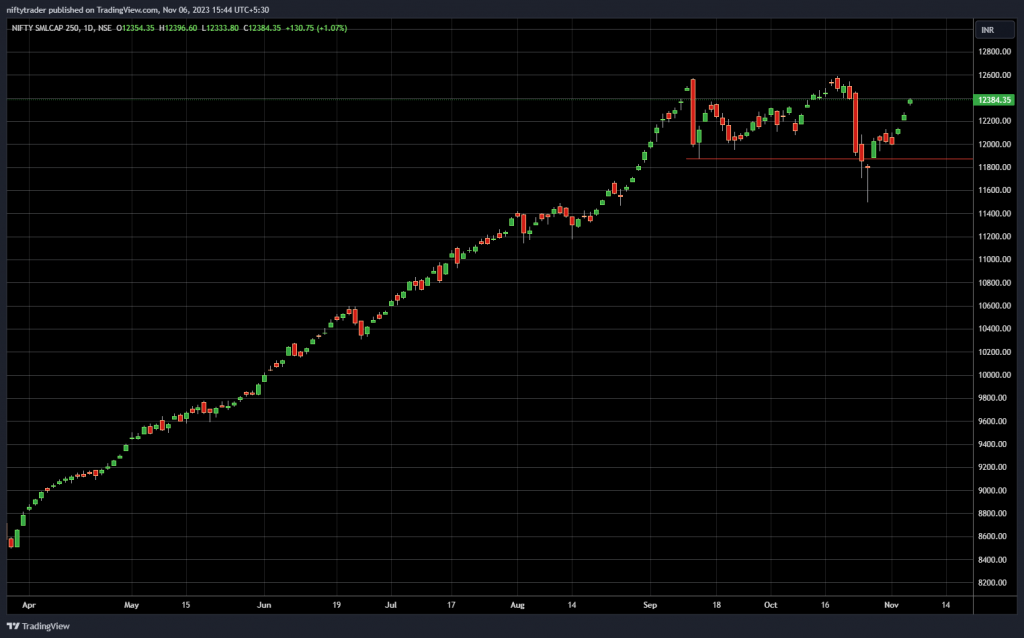 Bank Nifty Overview
Bank Nifty seems to be on the verge of crossing the resistance level at 43,600. If it manages to break through, it could signify a significant upward trend. However, caution is advised for market participants until a solid breakout above 40,0800 takes place. This breakout would provide a strong indicator to go further higher for the index.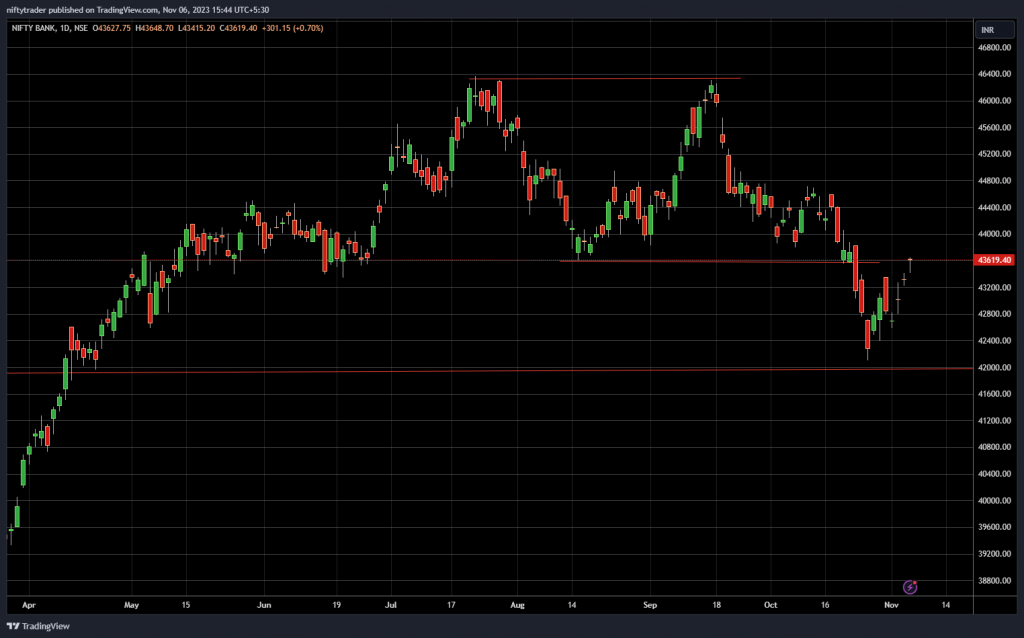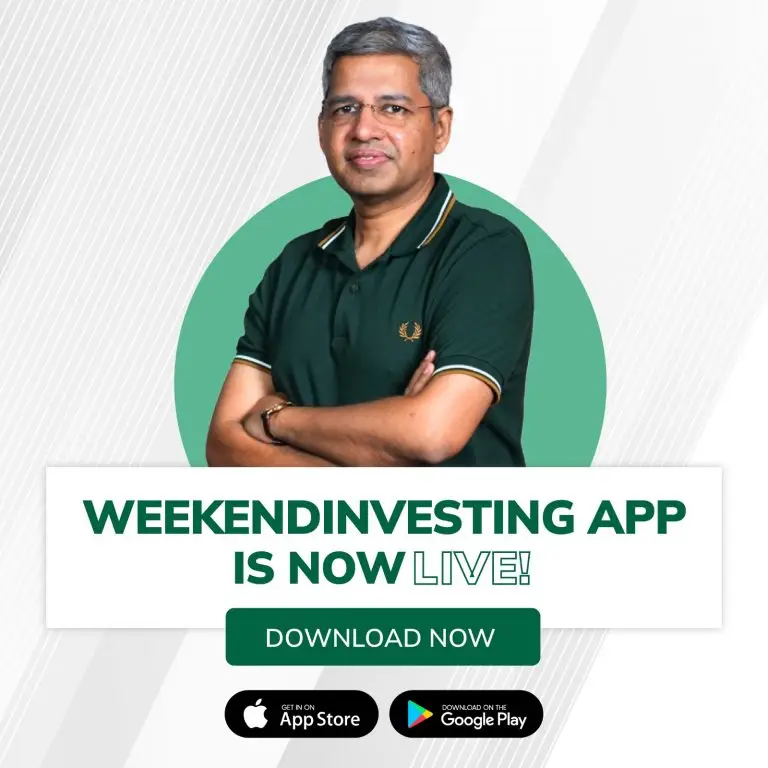 If you have any questions, please write to support@weekendinvesting.com