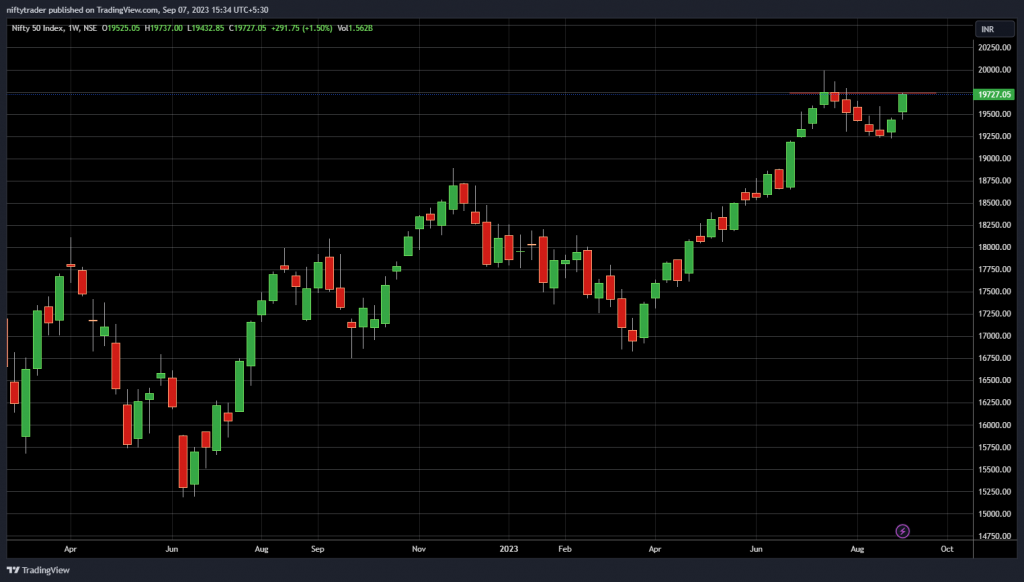 Nifty Surges Towards New All Time High
Nifty has been moving up smartly, recently reaching a weekly candle basis of 19,700 to 19,800. This puts us on the verge of a potential new all-time high. While we await confirmation on the closing price, it is evident that the spectre of a downward trend has dissipated. The market has been experiencing an intermediate upward trend, and there is a strong gut feeling that we may witness new all-time highs in the near future.
On the other hand, certain sectors showed a defensive and soft performance, including FMCG, pharma, metals, and consumption, which were relatively flat. Despite this, it was an overall positive day for the market.
Mid and Small Cap Rally Continues
The mid-cap and small-cap segments have witnessed an enormous run in the past three to four months. The mid-cap index closed at an all-time high of 40,593, while the small-cap index reached an impressive 12,291. This dream run in the broader market demonstrates the importance of staying invested in different segments of the market. Often, investors miss out on rallies because they are not actively involved or fail to recognize the early signs of an upswing. By having a proper investment strategy and staying in the market, investors can reap the benefits of such rallies.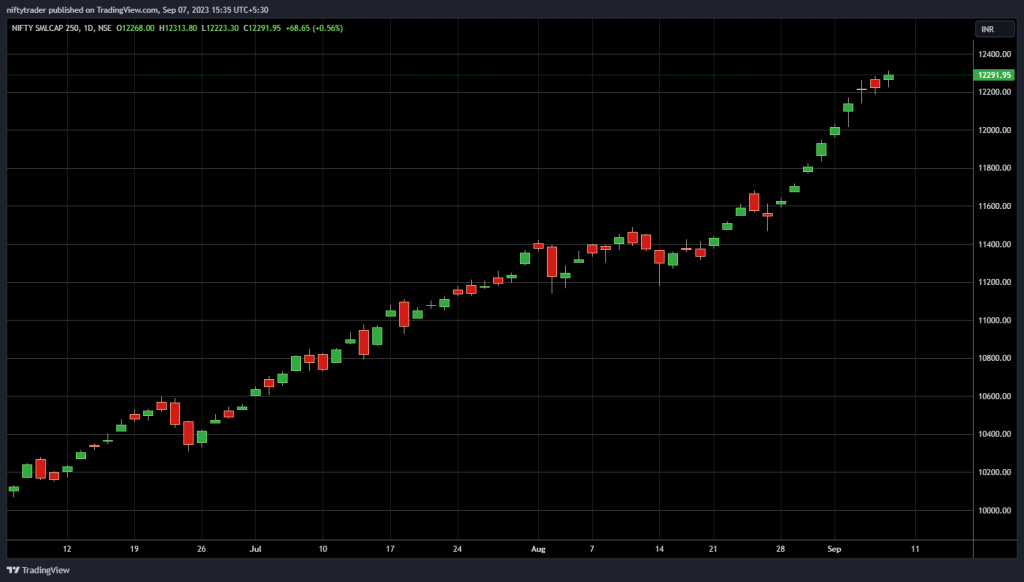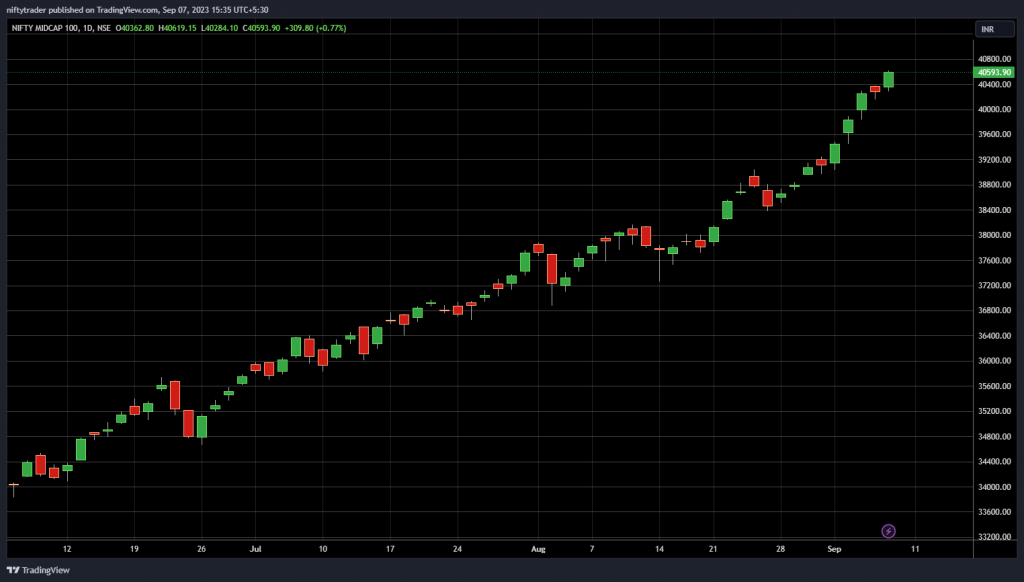 Overcoming Fear and Greed
The entire market game revolves around overcoming fear and greed. Having a well-defined investment strategy can help investors navigate these emotions. Often, traders feel it is too late to enter the market after witnessing initial gains. However, with a strategy in place, investors can buy stocks at certain levels without fear or hesitation. This psychological impact of a running train can be mitigated by a well-structured approach to investing.
Bank Nifty Breaks Out of Sluggish Phase
Bank Nifty, which had been sluggish for the past three sessions, broke out of its congestion zone and resistance levels. After consolidating between 44,200 and 44,800, Bank Nifty surged to 44,878, indicating a breakout and potential start of a new trend. Although there are some headwinds on the horizon, the market has shrugged them off for now.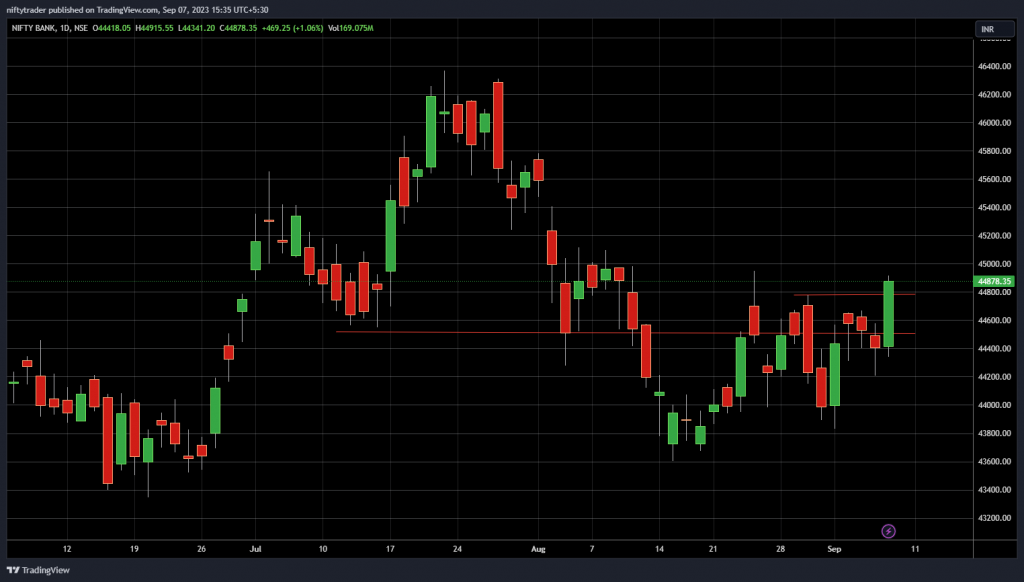 Coal India has witnessed an amazing run in the past five sessions, surging from 228 to 274. Stocks like Coal India show the impact of a large influx of money into specific segments after being under-owned for a significant time period. Public sector enterprise stocks, such as Coal India, have experienced a rerating by the market, leading to substantial gains.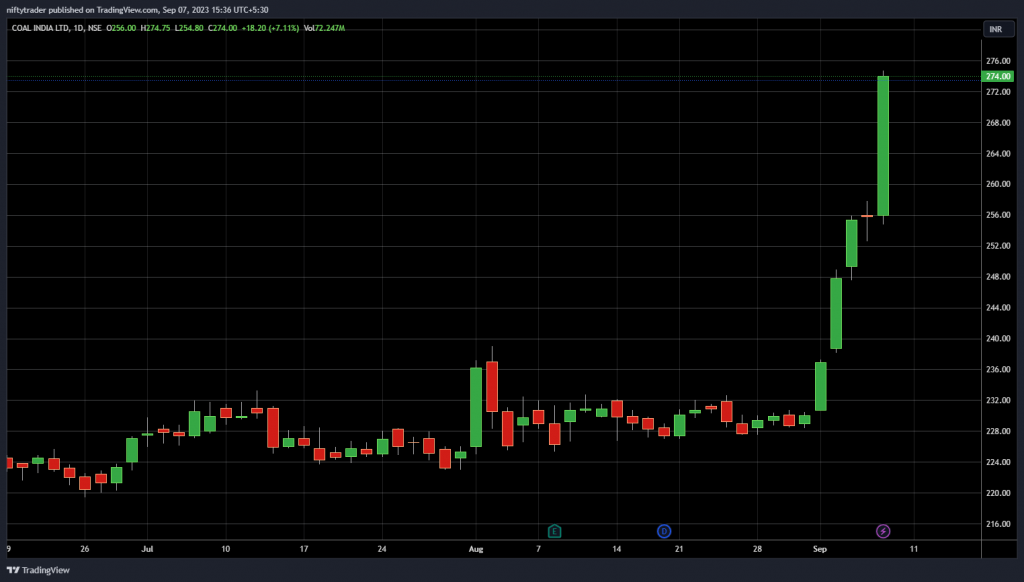 Another stock that has been on the move is Mazagon Dock, which has seen a significant increase since the end of July. After consolidating for the entire month of August, Mazagon Dock made an inverse head and shoulders pattern and has smartly broken out towards 2200. This stock performance showcases the importance of having an established investment strategy and a well-diversified portfolio.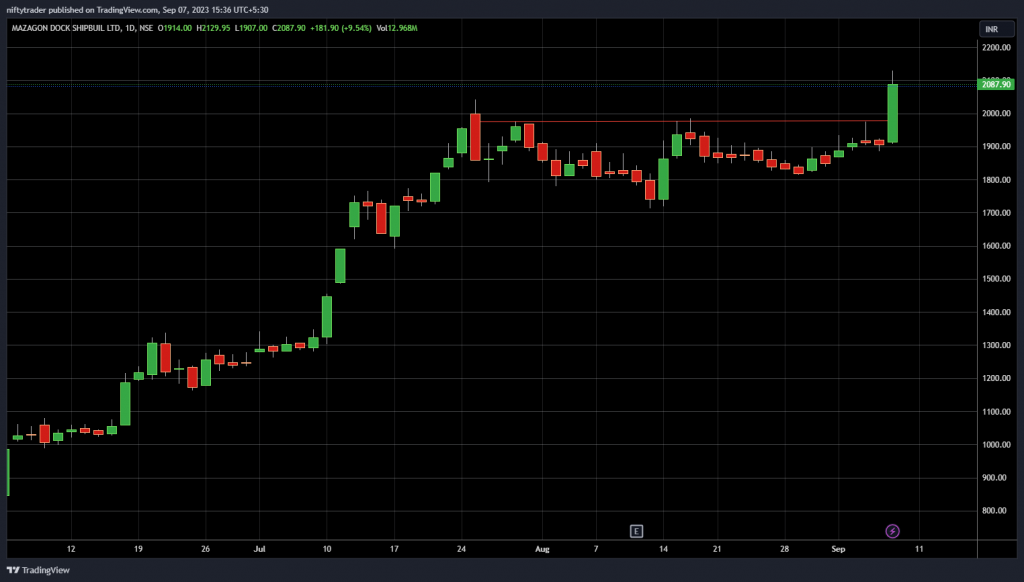 While the market may not currently be paying much attention to global currency movements, it's essential to note some developments. The US dollar index, USD/INR, Chinese yuan, and USD/JPY are all experiencing drops or pressure to align. These developments may have implications for the market in the future.
The recent market trends indicate the possibility of new all-time highs for the Nifty. Several sectors, including public sector enterprises, real estate, and banks, have led the market gains, while defensive sectors remained relatively flat. The mid-cap and small-cap indices continue their rally, highlighting the importance of staying invested. Bank Nifty has broken out of its sluggish phase, and specific stocks like Coal India and Mazagon Docs have performed remarkably well.
Investors should remain cautious of global currency movements, as they may have an impact on the market in the future. Having a well-defined investment strategy and a diversified portfolio can help overcome fear and greed in the ever-changing market landscape.
Download the WeekendInvesting App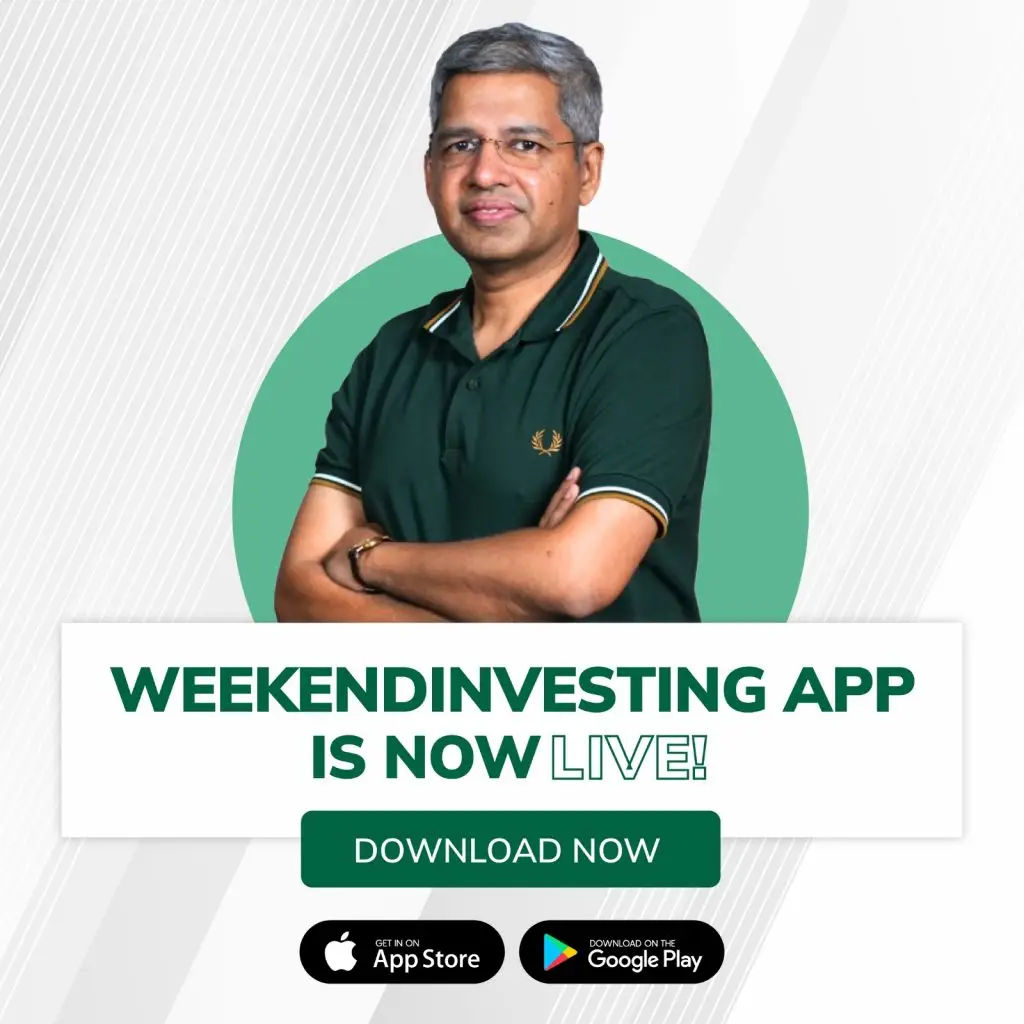 If you have any questions for us. please write to us on support@weekendinvesting.com. You can also get on a 1-1 meeting with us should you need more clarity about the strategies or processes.