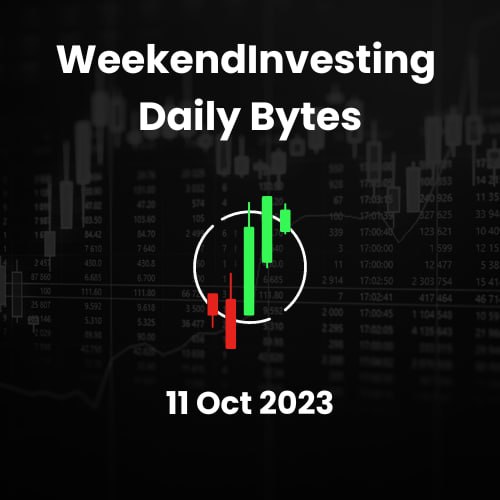 How are the Markets Looking ?
The Nifty index has shown strength by surpassing the resistance level of 19,700. Yesterday, we mentioned this level as a crucial resistance, and the market started the day with a gap-up, indicating the positive sentiment among traders. The market did not attempt to fill the gap, which is a favourable sign and shows strength. However, considering the ongoing tensions in Israel, it might be too ambitious to expect a runaway rally. Nevertheless, we have dismissed the concern of the market going down during the war, and now the markets are back in a comfortable range. The Nifty is currently trading at a 2% midpoint from its all-time high and about 3% above the major support level. Given these factors, there is no need to worry excessively at this point.
Nifty Heatmap
The Nifty heat map is showing a positive trend, with most sectors in the green. IT and FMCG stocks are performing well, while banks are relatively muted. HDFC Bank, State Bank of India, and ICICI Bank have not displayed strong movement during this rally, which remains a concern. The performance of the banking sector is crucial for the sustainability of the rally. However, apart from this, most sectors have had a good day.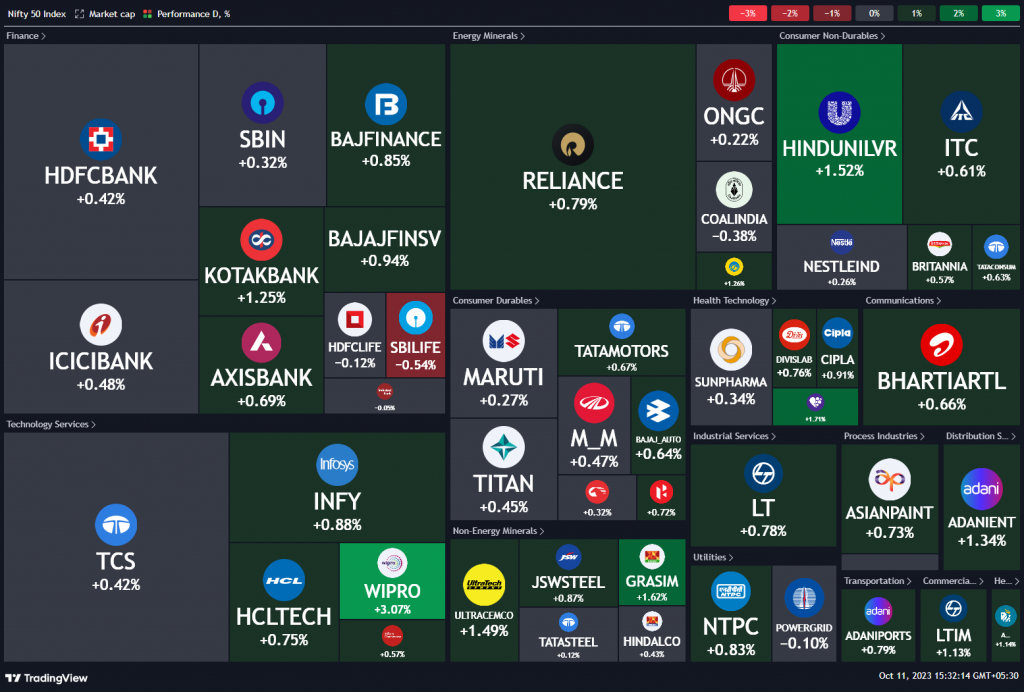 Sectoral Overview
The sectoral list shows positive movements in commodities, energy, auto, infrastructure, consumption, FMCG, and real estate, with gains ranging from 0.8% to 1.1% compared to the previous day. Only PSU banks and IT stocks showed a slight decline. Overall, the performance for the week has been reasonably decent, with the exception of PSU banks. Real estate stocks have particularly stood out, showing a remarkable 7.6% gain this week and an impressive 45% increase over the last twelve months.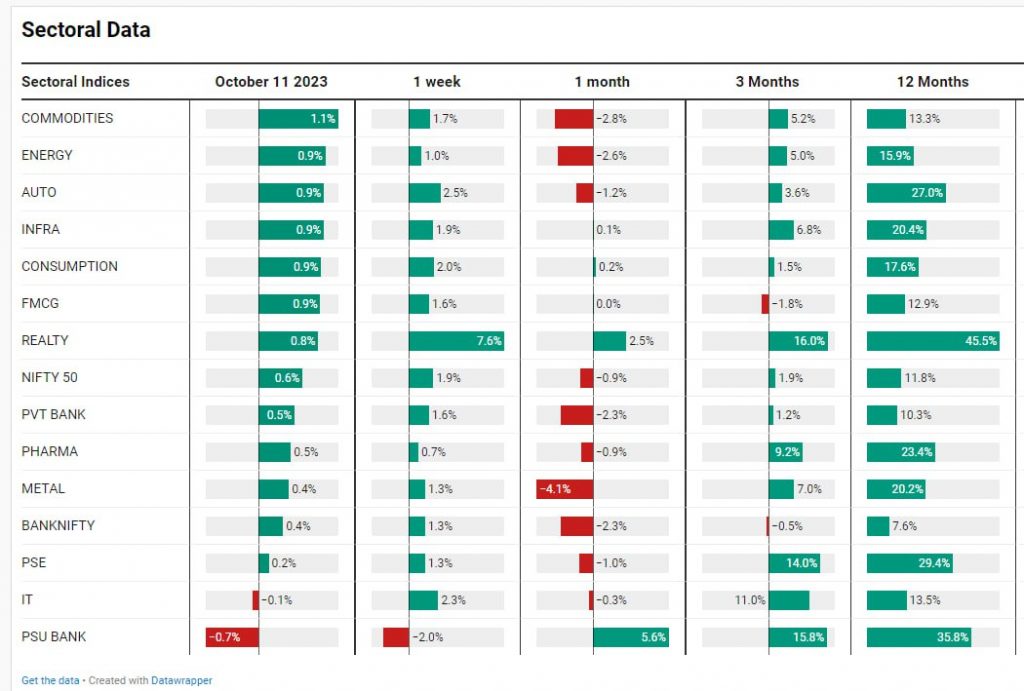 Mid & Small Cap Performance Overview
Mid-cap stocks demonstrated a breakout with a gap-up and reached a high of 4750. However, they closed below the opening level, creating some uncertainty. Despite this, the closing was higher than the previous session, which is a positive sign. Small-cap stocks attempted to break out but failed to do so and closed near a resistance mark. Volatility seems to be contracting, which suggests that a new all-time high may be on the horizon.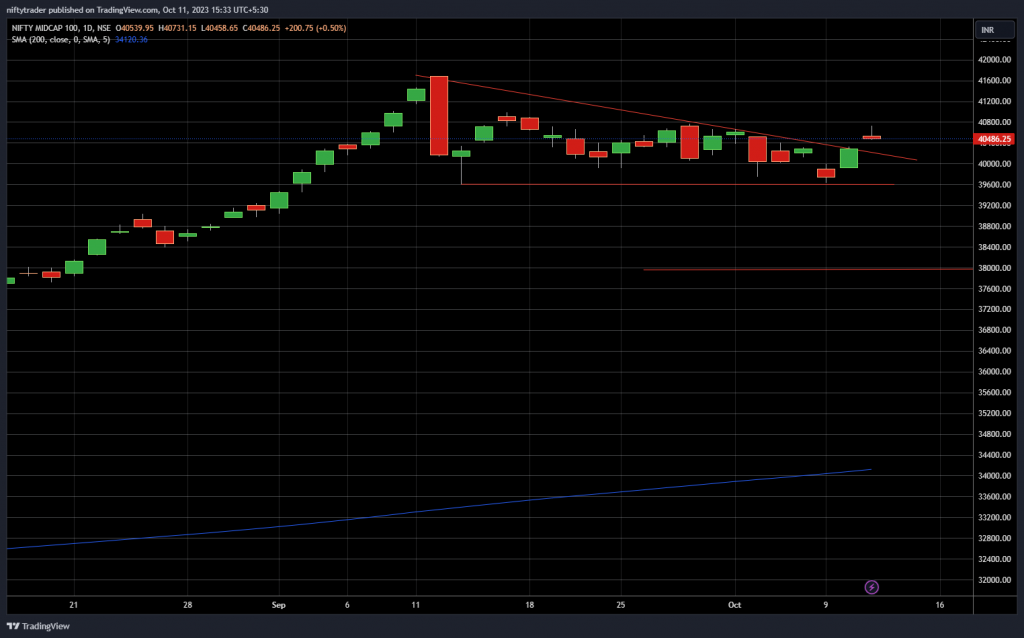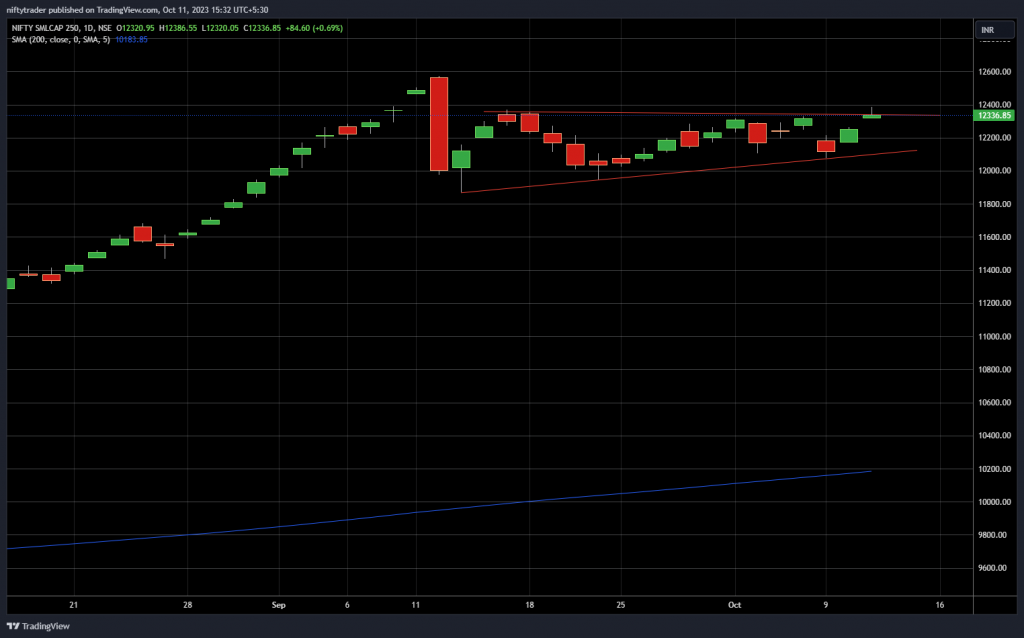 Bank Nifty Overview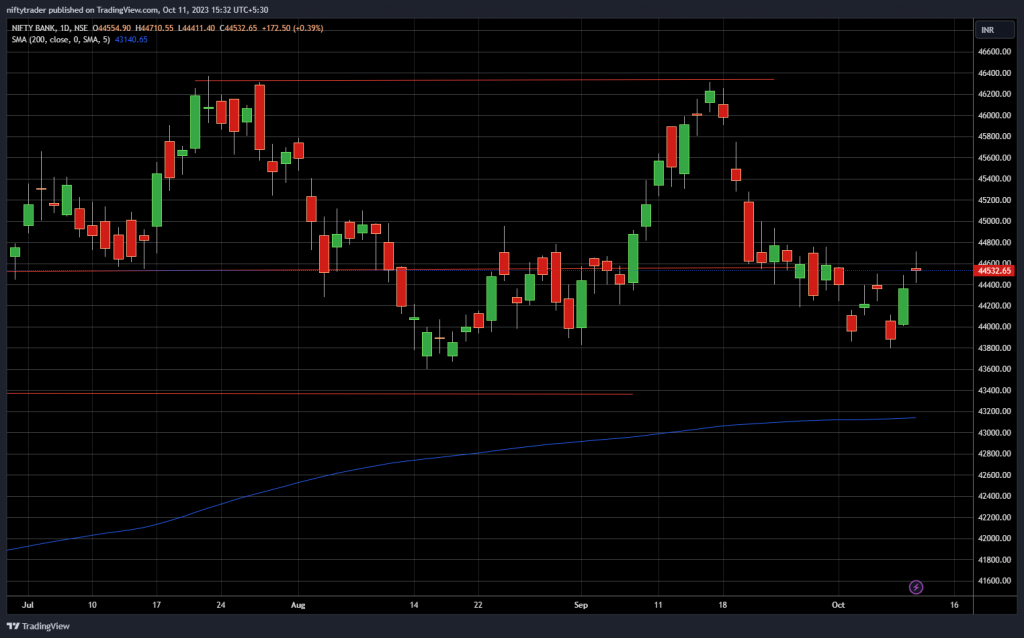 Stock in Focus – Jalprakash Power
The stock of the day is Jaiprakash Power. Although it has been labelled as a penny stock or a junk stock, it has shown a remarkable recovery from around Rs. 30 to nearly Rs. 11 recently. This translates to a substantial gain of 30 to 35 times for those who picked the bottom expertly. Surprisingly, the stock is currently forming a base over an eight-year period and exhibiting an inverted head and shoulders pattern. Historically, investors may not have confidence in this stock due to its tumultuous past. However, the current price movement indicates a potential opportunity. I believe that if the stock crosses the Rs. 10 mark, there is a reasonable chance for it to reach Rs. 15 and Rs. 20. Of course, it is important to set tight stop losses, preferably around Rs. 9 or Rs. 8. This trade has the potential to be a good medium-term opportunity with favourable risk-reward dynamics.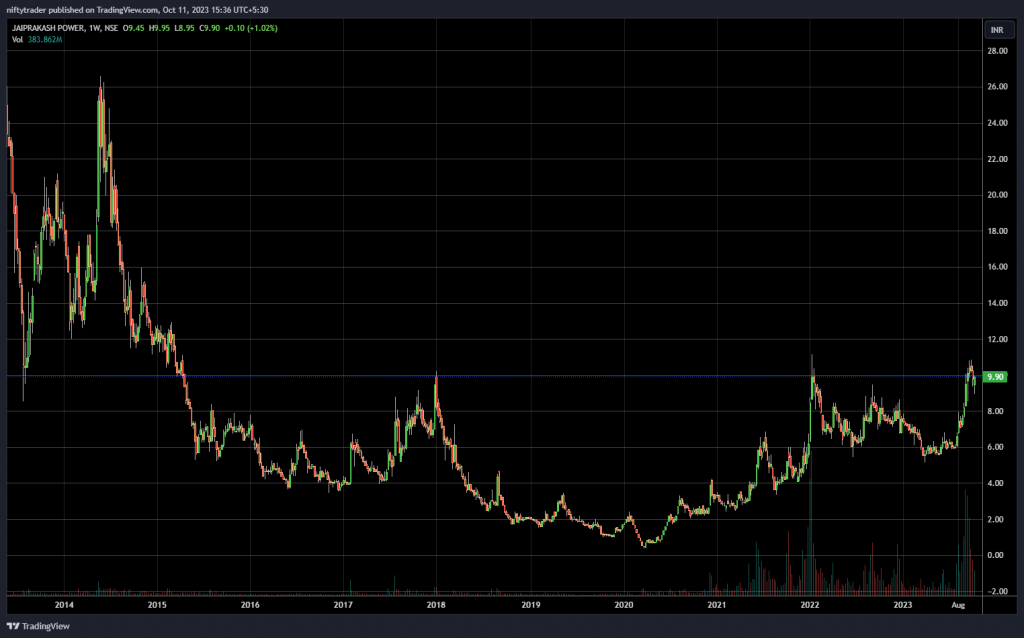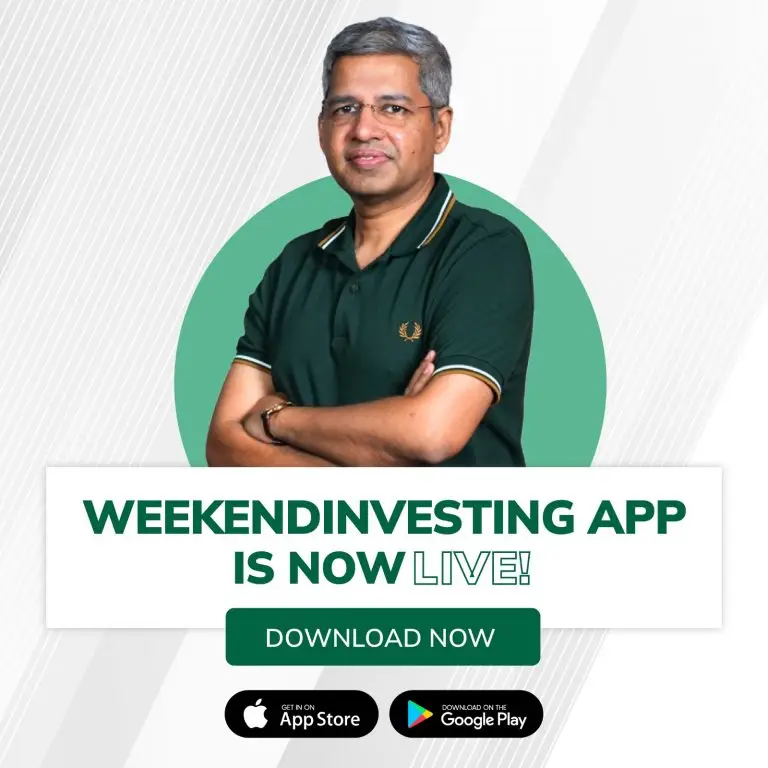 If you have any questions, please write to support@weekendinvesting.com