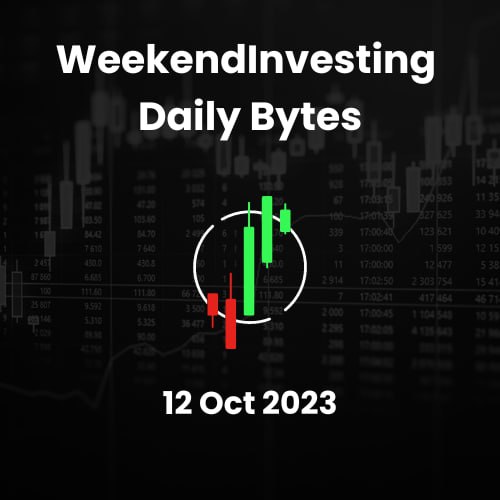 How are the Markets Looking ?
The market remained relatively quiet today, with minimal activity and a narrow trading range similar to the range yesterday. However, there were some interesting observations to note. Despite weakness in the market, it showed signs of strength as it did not attempt to go near the previous day's low or close the gap from yesterday. This indicates a sign of strength, and there is hope that the market will take out the gap between 19,850 and 19,900 in the upcoming sessions and potentially even reach 20,000 in the near future.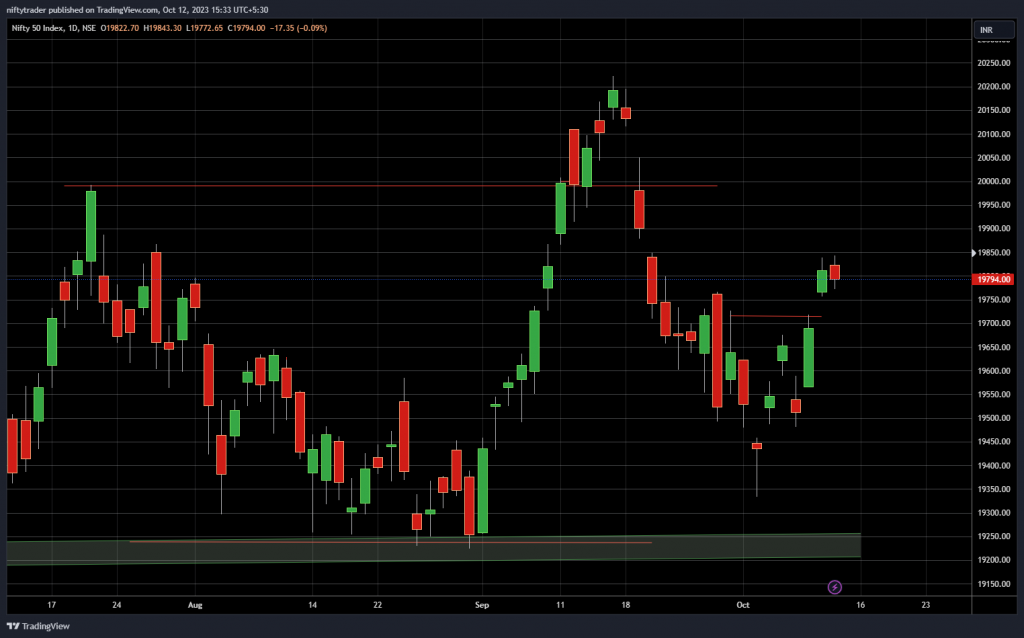 Nifty Heatmap
Looking at the Nifty heat map, we saw a mix of performance among stocks. IT stocks experienced a significant decline of almost 2%, while Maruti, Coal India, ITC, ONGC, NTPC, Power Grid, and Adani Enterprise were some of the gainers. HDFC Bank, on the other hand, gained 0.6% after a long time but did not exhibit strong market leadership. As of now, it remains dull and is not moving in tandem with the Bank Nifty. Nifty Reliance and Hindustan Unilever showed almost flat performance. Meanwhile, Bharti Airtel and Cipla witnessed a decline. In summary, most sectors remained within a range of plus or minus half a percent.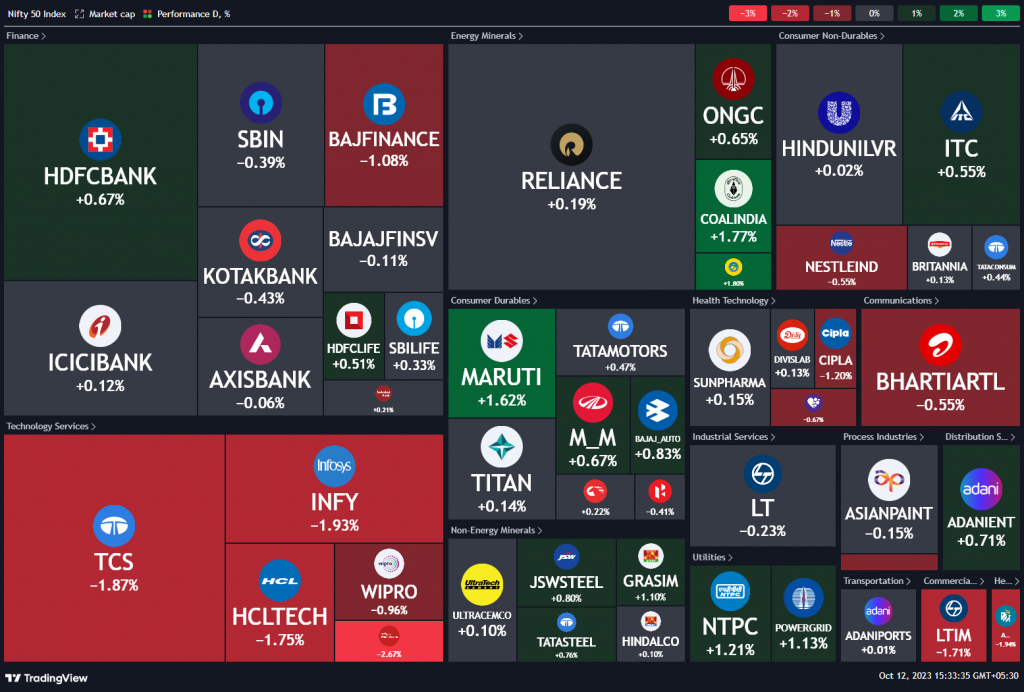 Sectoral Overview
In terms of sector-wise performance, IT stocks experienced the most significant drop at -1.7%, while public sector enterprise stocks saw a 1% increase. Autos and metals performed well, both showing an 0.8% increase. Energy and commodity sectors also demonstrated positive growth, with an increase of nearly half a percent. Overall, it was a decent day in the market, especially considering the recent rally in the past two sessions.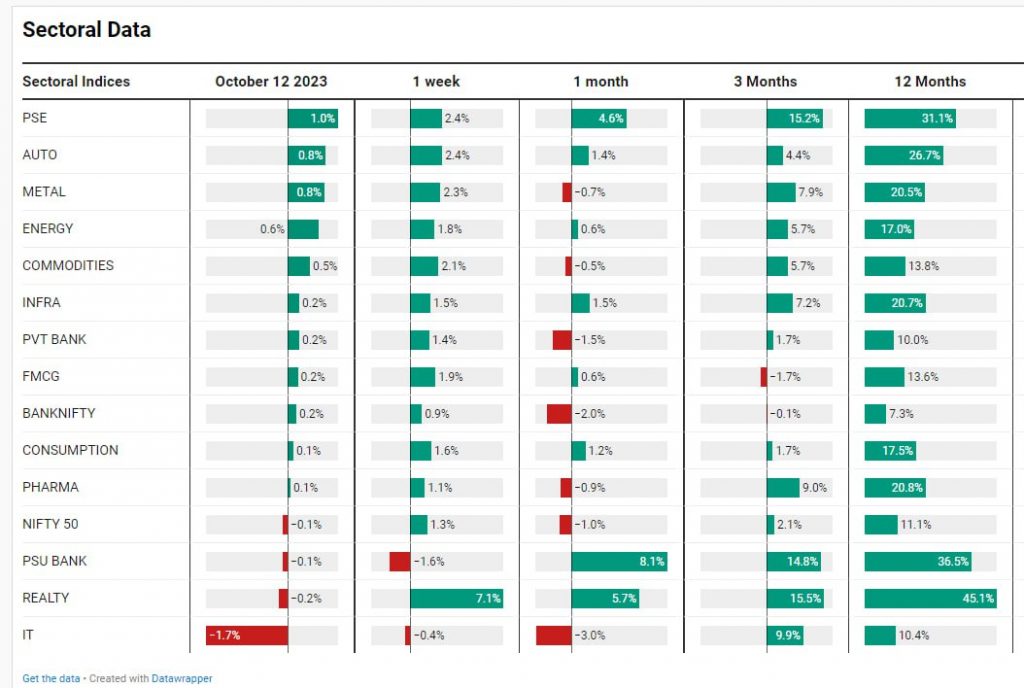 Mid & Small Cap Performance Overview
Moving on to mid-cap and small-cap indices, the mid-cap 100 remained within the range of the previous day and was an inside day. It is yet to break out of the 47,550 mark, but analysts believe that once it does, there will be enough momentum to achieve a new closing high. On the other hand, small-cap stocks have already surpassed their previous highs and continue to show promising upward movement, nearing an all-time high closing. At 12,425, we are less than half a percent from an all time high closing which is phenomenal given that there was weakness in the past month.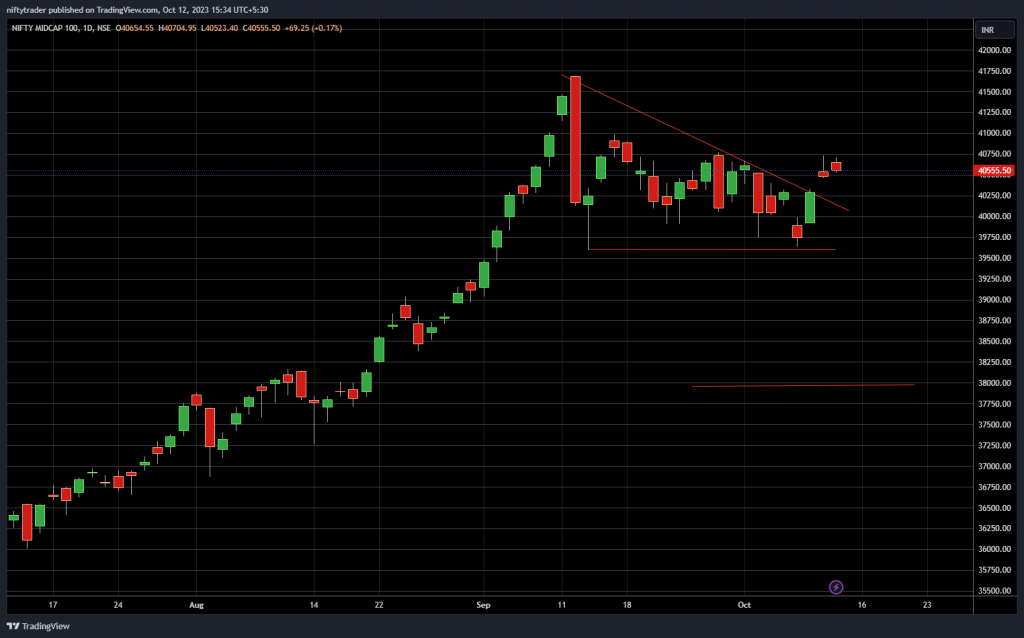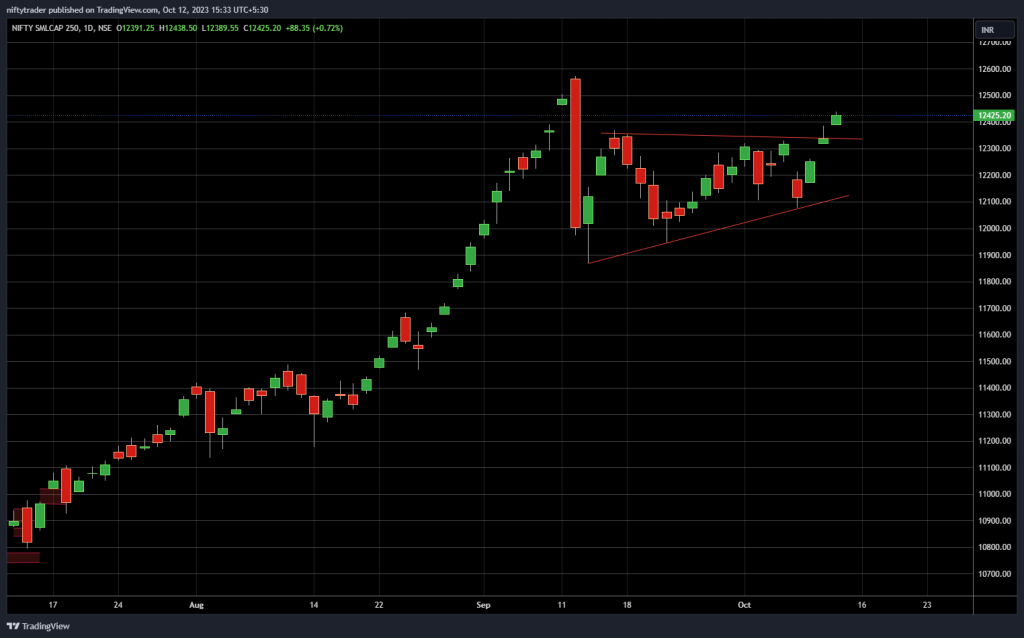 Bank Nifty Overview
However, despite these positive developments in the mid-cap and small-cap segments, the Nifty Bank remains a major concern. It is currently stagnant around the 44,600 mark and has been within this range since May. The market has attempted to break out twice, reaching 46,000 briefly, but has retraced both times. The performance of the Nifty Bank is significant because it typically influences the movement of large-cap indices. Therefore, it will be challenging for the market to see significant upward movement unless the Nifty Bank starts to perform well. It is rare for the market to rejoice while the Nifty Bank sulks.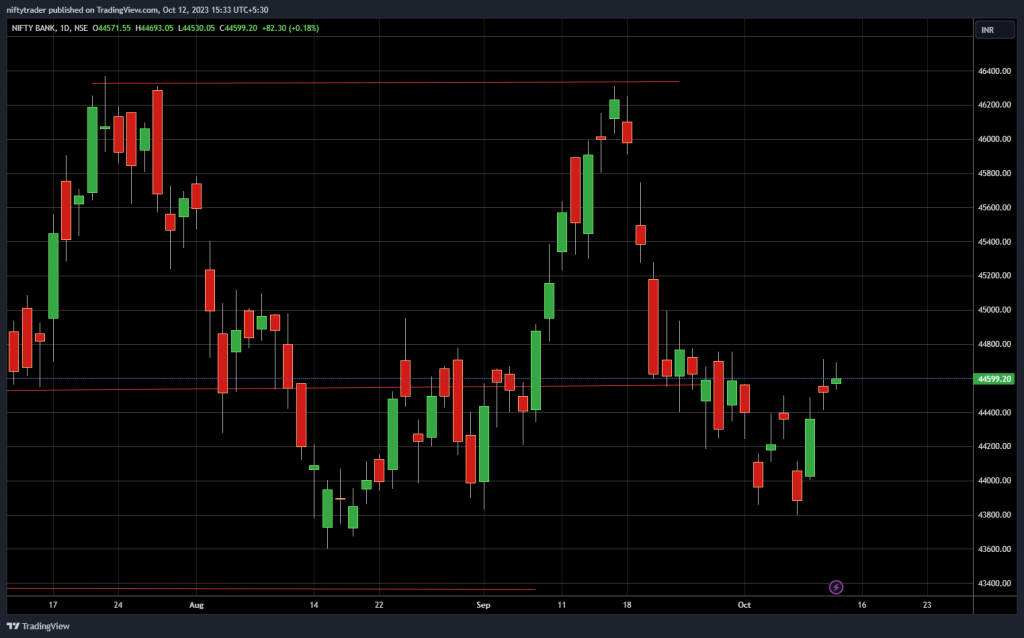 Stock in Focus – MMTC
In the video, a stock on the MMTC Weekly chart caught our attention. MMTC is a stock that has recently exhibited significant movement. It had started at Rs. 28 in May and reached a high of nearly Rs. 70 in June before experiencing a sharp correction back to Rs. 53 or Rs. 54. However, in just one session, it gained 20%, and within a week, it rose from Rs. 53 to Rs. 70. This stock's long-term chart reveals a cup and handle formation, which shows potential for further growth.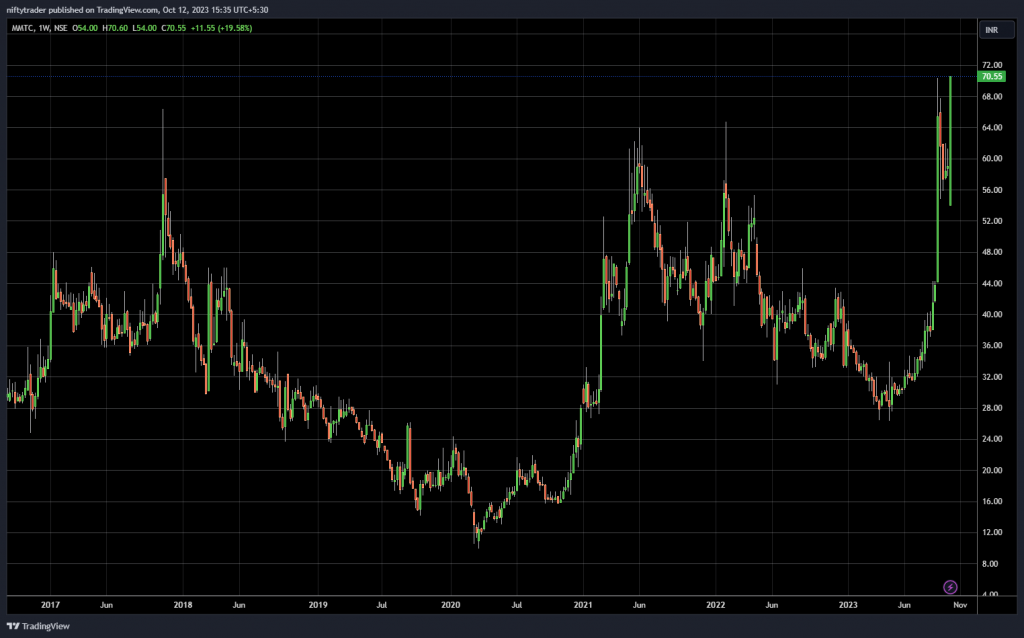 MMTC stock had a tumultuous past, experiencing drastic value erosion from Rs. 1200 to Rs. 10 after listing in 2010.  This is a 99% decline in stock price. It then stagnated for a decade before showing signs of life. While the future movement of the stock remains uncertain, it is essential to give equal opportunities to all stocks and analyse their trajectory instead of relying solely on biases or preconceived notions about certain companies.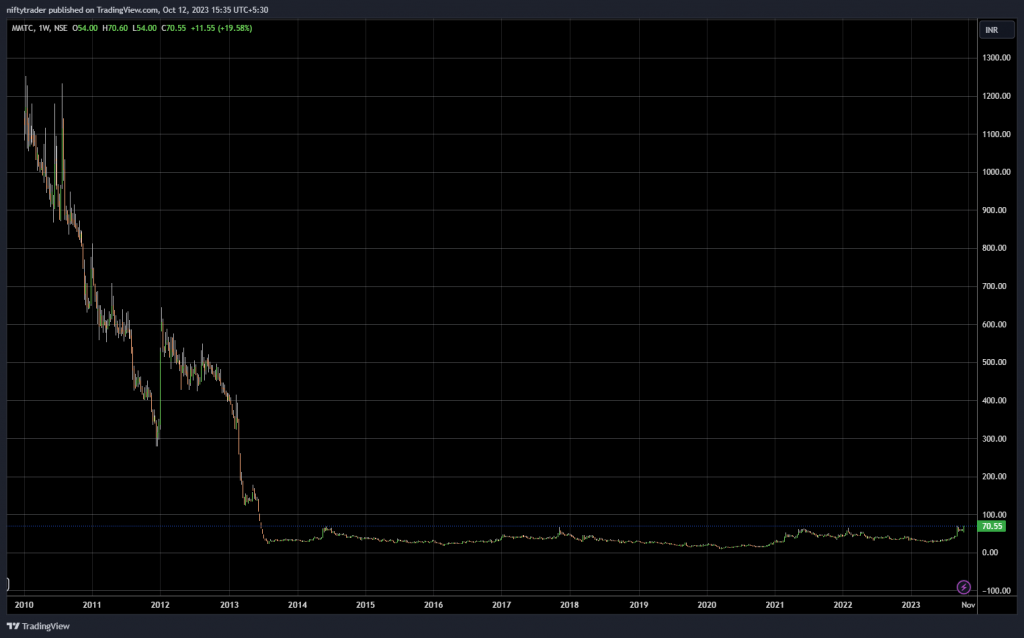 No fundamental analysis will be able to predict the movement of this stock. At Weekend Investing, the belief is that stock prices are driven by market intelligence rather than just fundamental analysis. While fundamental factors provide a snapshot of past performance, they cannot accurately predict the future movement of stocks. It is important to trust the market's intelligence and respect its ability to accurately price stocks based on market sentiment and expectations. Dismissing a stock's movement solely based on bias or predetermined notions can lead to missed opportunities.
Highlights – Public Sector Enterprise Index
Public Sector Enterprise is at an all time high and it is zooming. In every market cycle, some sectors will go way beyond what they should be. In 2008, infra stocks went 20-30 times. There is now a stage where real estate stocks are multiplying. We have seen the same with Rail stocks. Overall, it is crucial to approach the market with an open mind, giving equal opportunities to all stocks and respecting the intelligence of the market.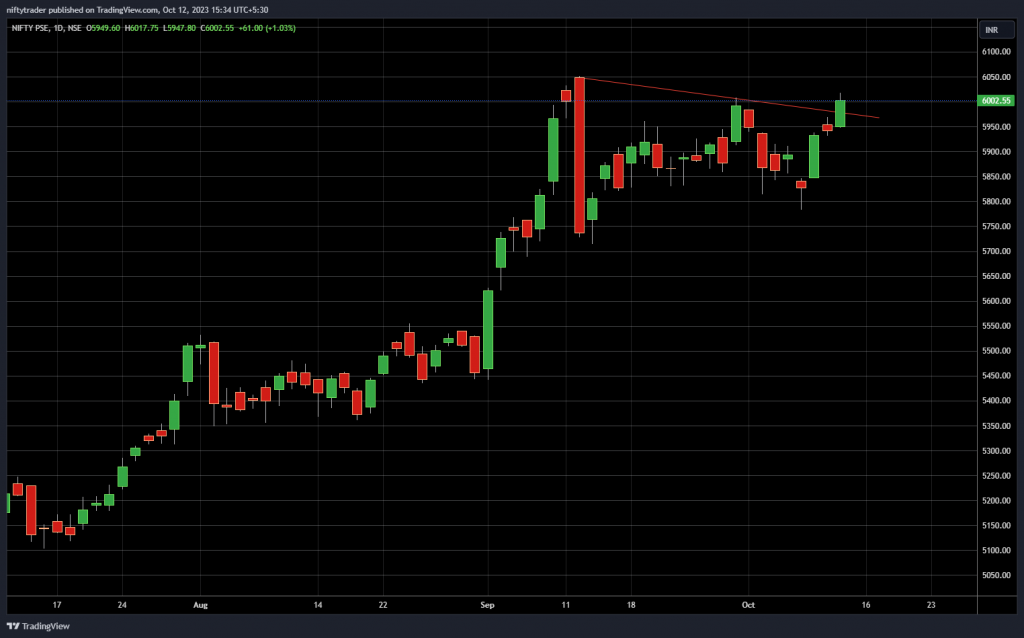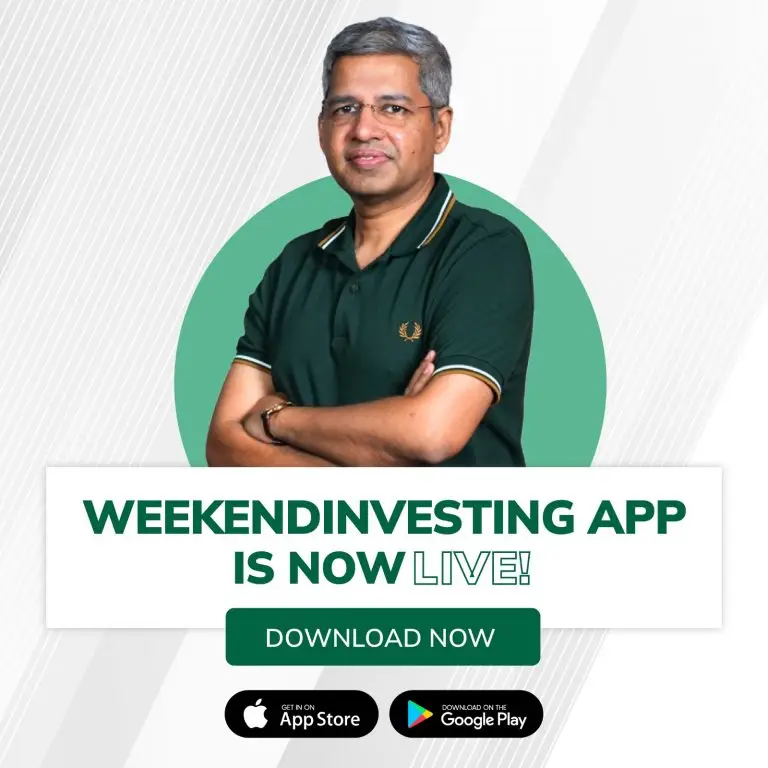 If you have any questions, please write to support@weekendinvesting.com