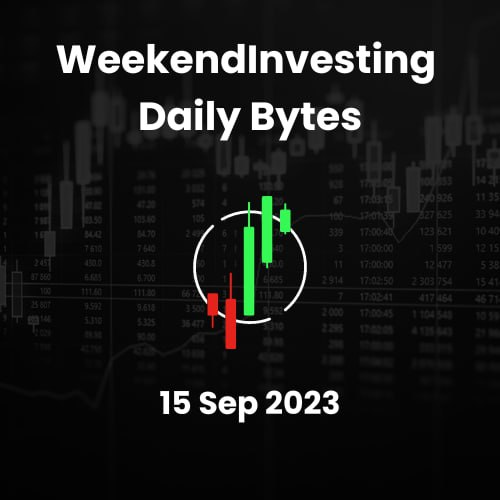 Last week, the market witnessed a significant intra-week correction, but it managed to recover and reach new highs by the end of the week. The Nifty, one of the key indices, crossed the decisive level of 20,000 and closed at 20,192.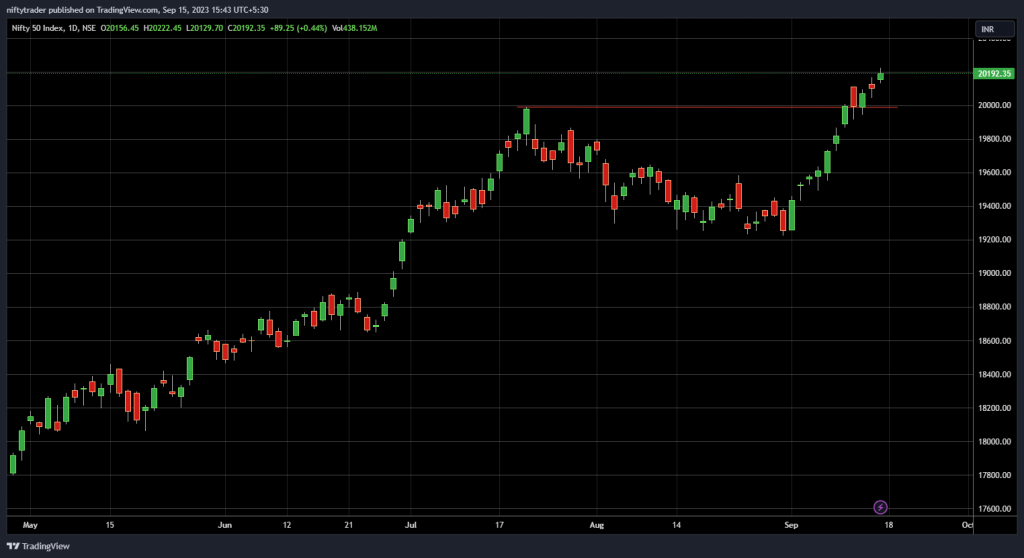 The Nifty Next 50 (Nifty Jnr index) also showed resilience by recovering about half the distance from its peak.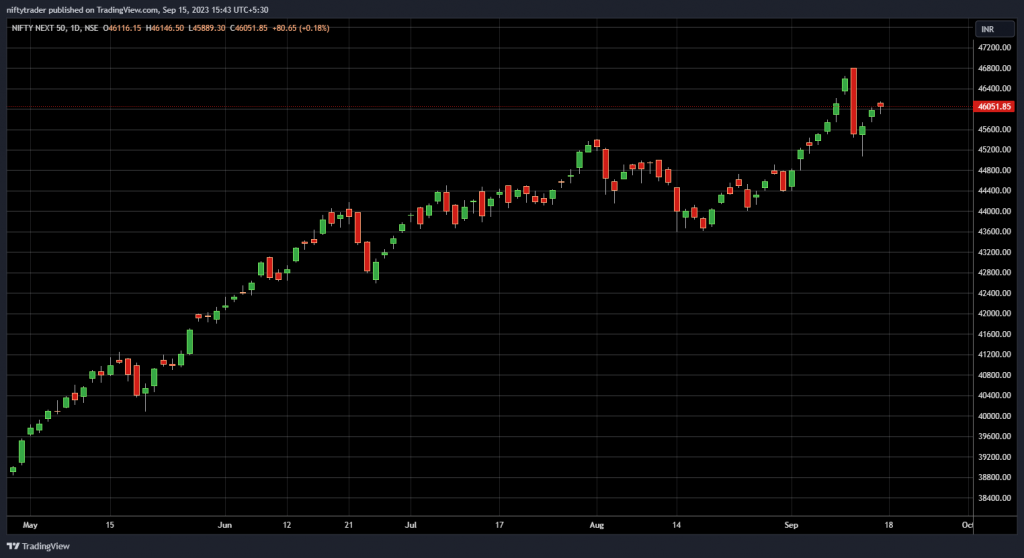 Nifty Heatmap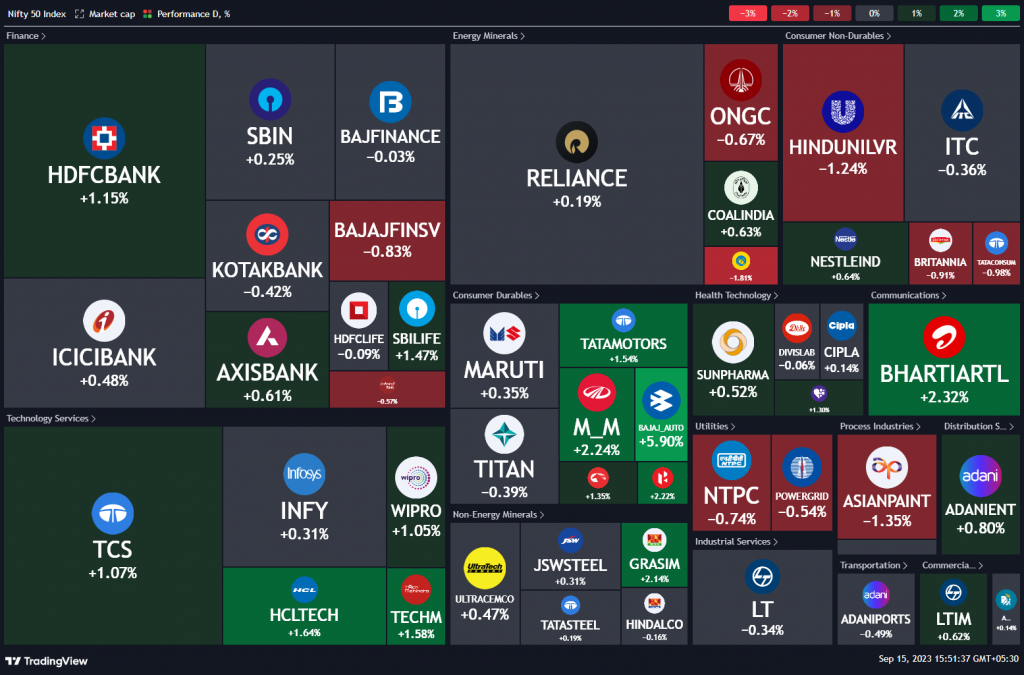 When we look at the Nifty Heat Map, we observe several stocks that performed exceptionally well. Bajaj Auto, Mahindra & Mahindra, Tata Motors, Hero Motors, TVS Motors, and Grasim were among the top gainers. Additionally, Bharti Airtel, TCS, HCL Tech, and Wipro showcased reasonably good performance. However, the standout performer of the day was HDFC Bank, which recorded a 1.15% increase. ICICI Bank and Axis Bank also made noteworthy moves.
Sectoral Performance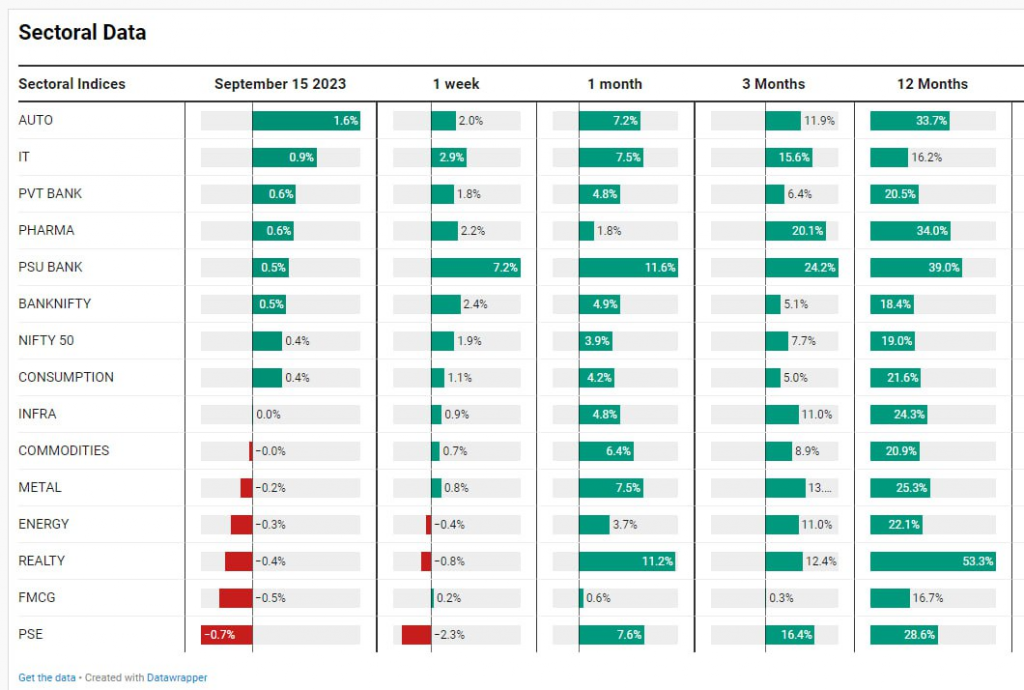 The lagging sectors for the day were PSE, FMCG, REALTY and ENERGY while other sectors saw a rotation and emerged as leaders. Autos, private banks, and pharmaceuticals were among the gainers.
Mid Caps & Small Caps Overview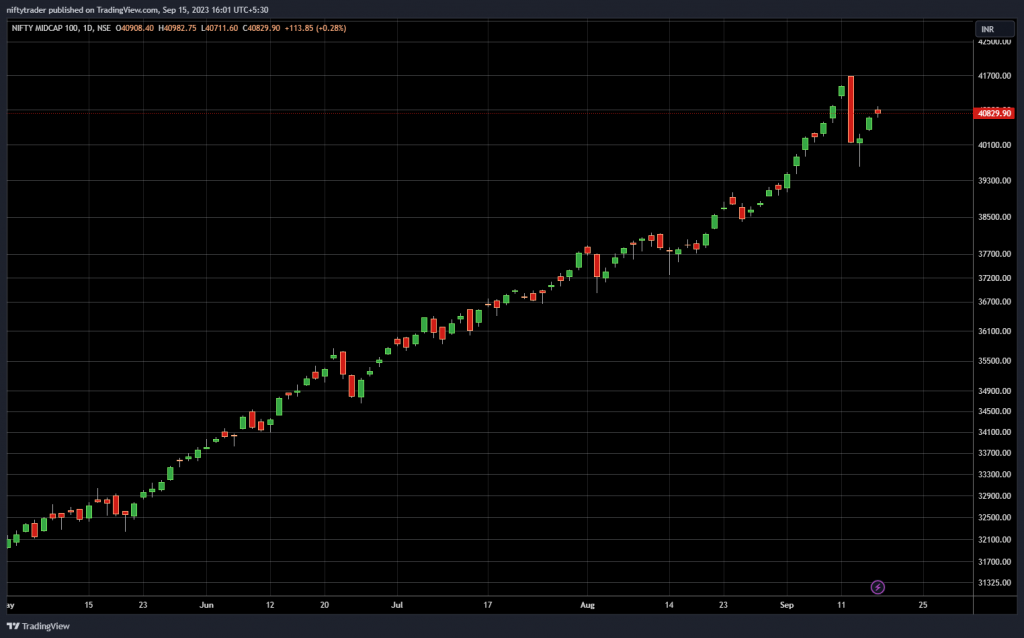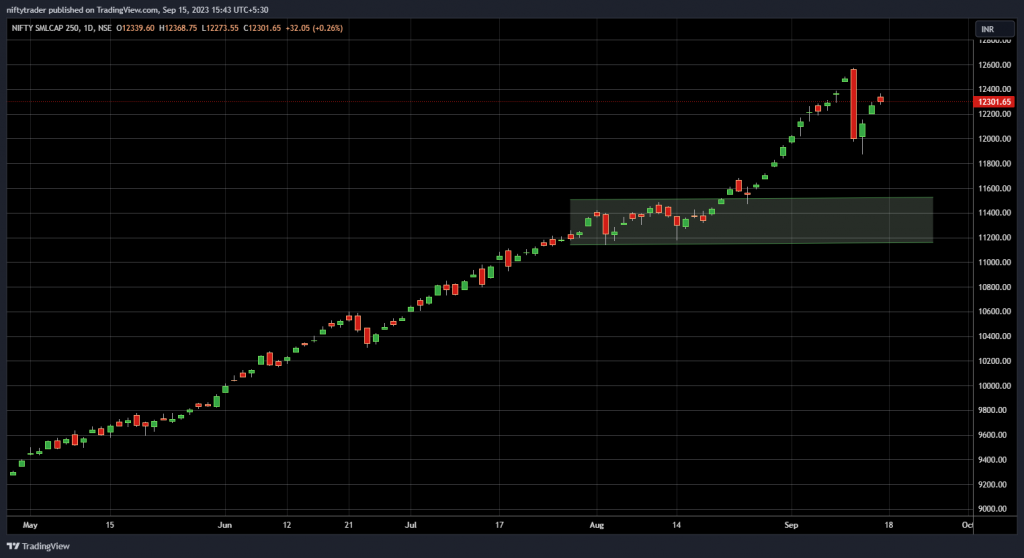 The market sentiment was positive, and the overall performance consolidated the gains made in the past two days. Mid-cap stocks also witnessed a recovery, bouncing back from the violent move experienced on Tuesday. This upbeat scenario sets a promising tone for the upcoming week.
If we analyze the closing levels over the past week, we observe that the market is almost at the same level as the previous week. This stability indicates resilience and suggests that the market is holding strong despite the intra-week volatility. Small-cap stocks also witnessed a good recovery in the last three days, showing signs of bouncing back.
Banknifty Overview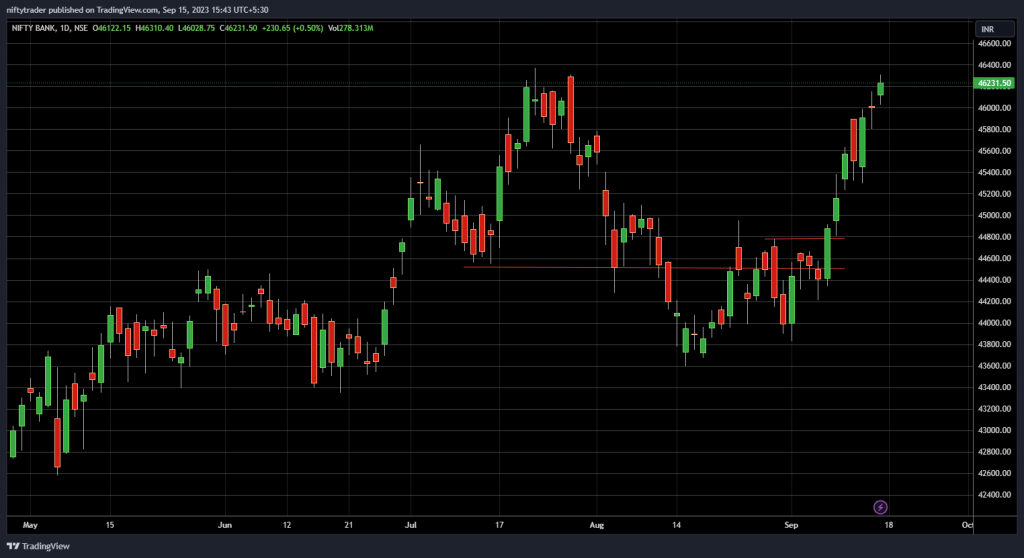 In terms of the banking sector, the Nifty Bank closed at an all-time high of 46,231. This is an encouraging sign as banks are leading the market move once again. Considering the positive momentum, it is worth exploring some stocks that are exhibiting strength and potential.
Spotlight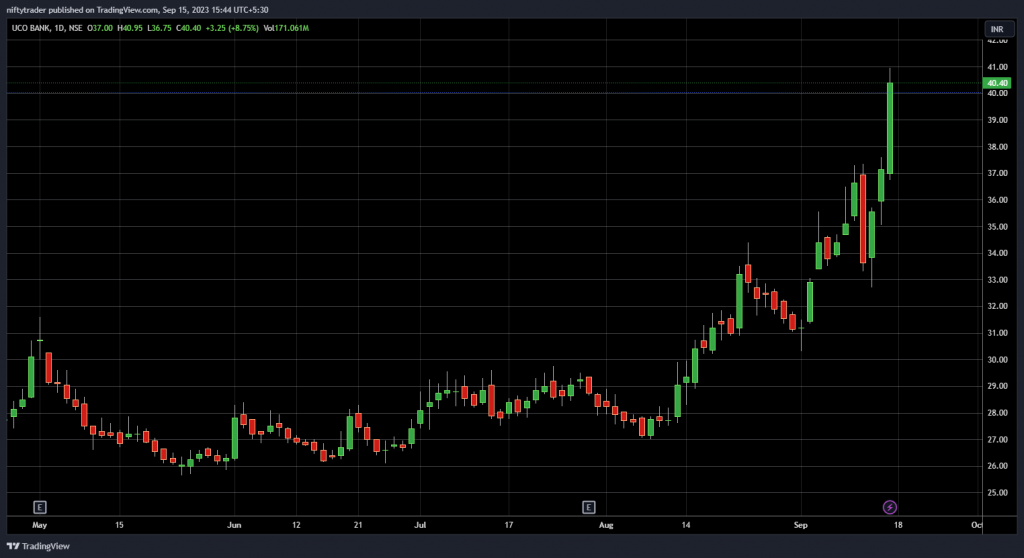 After a decade-long consolidation, the stock is now on the move and showing rapid upward momentum. Currently trading at Rs40, Uco Bank has great potential for further growth.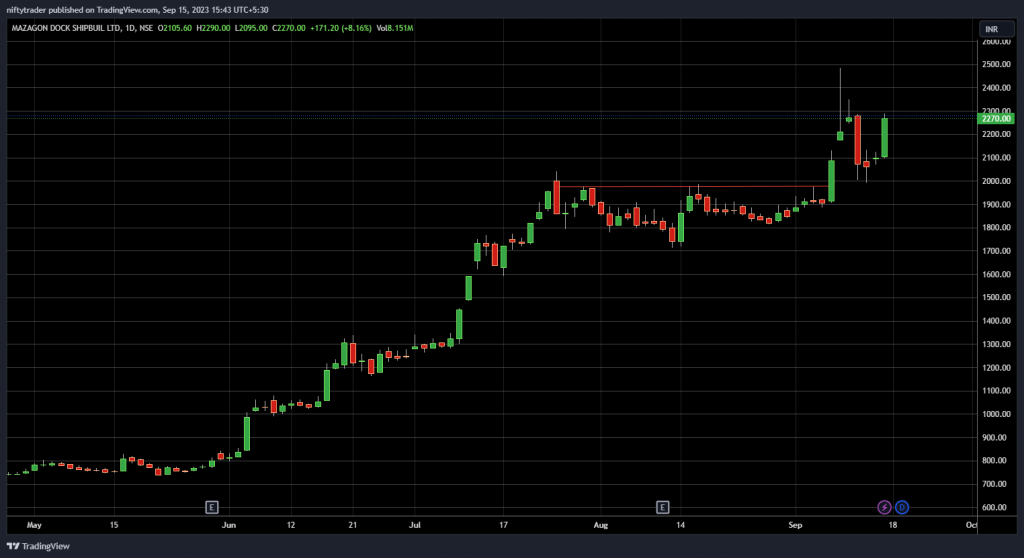 Another stock worth mentioning is Mazagon Dock, which recovered almost entirely from the violent move experienced on Tuesday. Closing at Rs2270, Mazagon Dock's strong performance indicates a promising outlook.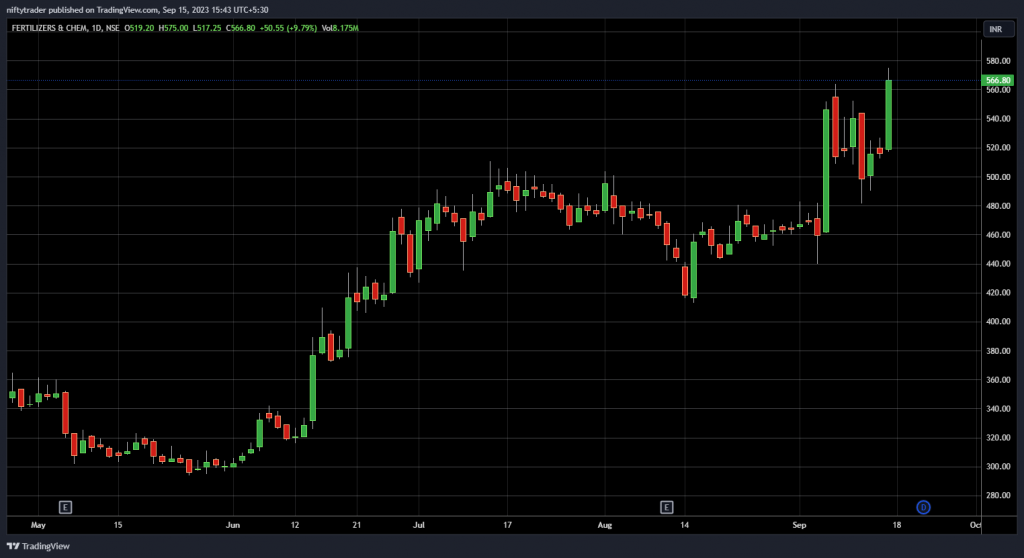 Stocks with strong momentum often exhibit a pattern of bouncing back and hitting new highs. Fertilizer and Chemicals is a prime example of such a stock. After a slight correction, it found support at a previous resistance level, which then acted as a strong support. Consequently, it rebounded and closed at a new high.
Download the WeekendInvesting App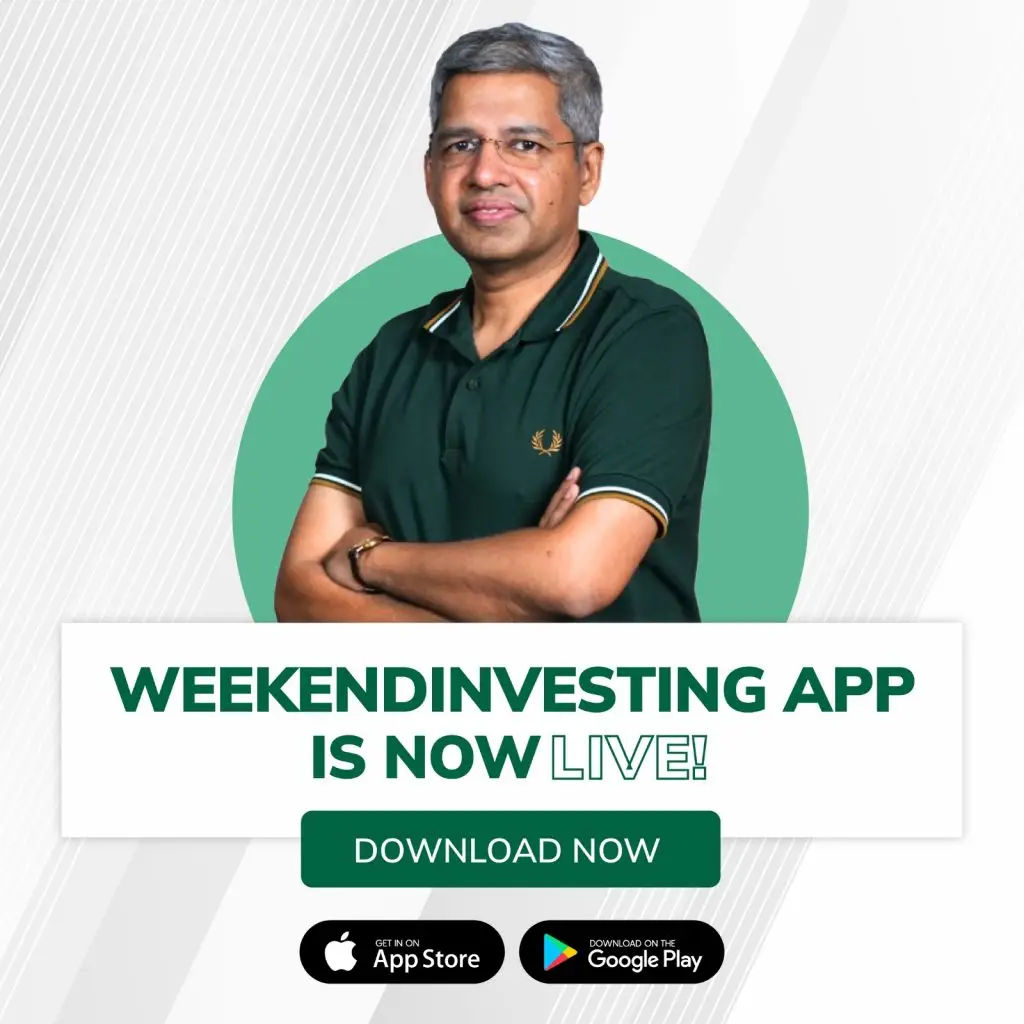 If you have any questions for us. please write to us on support@weekendinvesting.com. You can also get on a 1-1 meeting with us should you need more clarity about the strategies or process.