How are the Markets Looking ?
In today's market, we witnessed a relatively dull session with the market remaining within the range of the previous day. The candle for today's session was much shorter than the previous day, indicating some indecisiveness. However, the overall market was not weak and held onto its levels. Let's dive into the specific stock performances and sector trends observed today.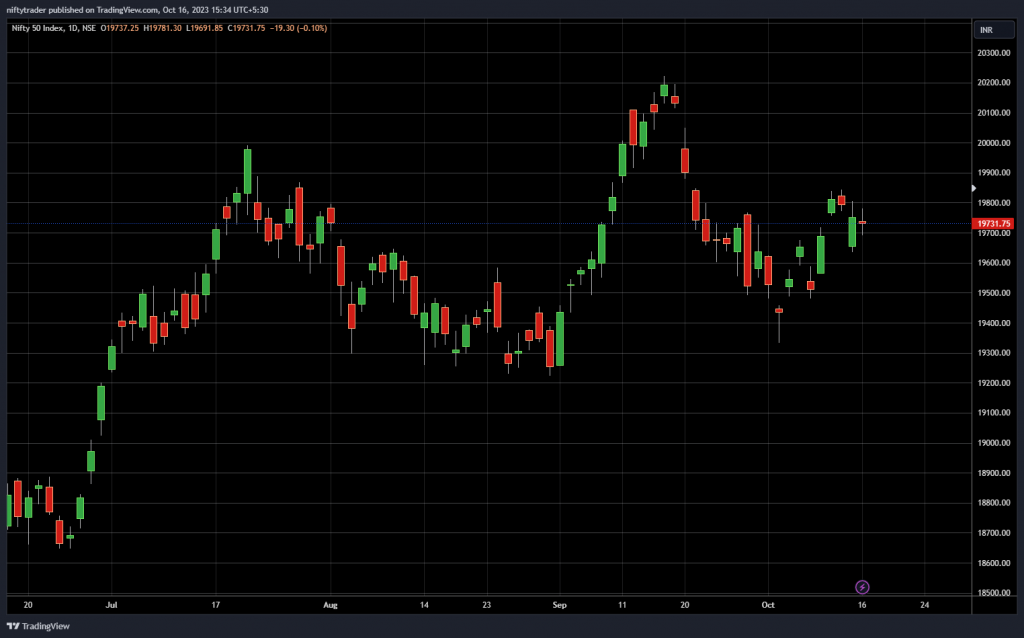 Nifty Heatmap
Today's heat map showed a mixed performance across various stocks. TCS and Tech Mahindra lost ground in the IT sector, while Kotak Bank, Indecisive Bank, and HDFC Bank experienced declines in the banking sector. It was surprising to see HDFC Bank down ahead of its results, which, post-market close, turned out to be better than expected. Tomorrow's performance will be a crucial test for HDFC Bank's ability to hold its ground and potentially lead to an upward movement. If the stock fails to show a positive move even with better-than-expected results, it may indicate a downward trend in the near future.
On the positive side, energy and power stocks performed well, with coal India, ONGC, NTPC, and Power Grid showcasing upward movements. Steel stocks also fared well, with JSW Steel and Tata Steel both gaining around one and a half percent each.
Conversely, cement and pharma stocks experienced slight declines overall. In terms of sector performance, metals were up by 0.9%, PSU banks showed a comeback with a 0.7% increase, and public sector enterprises stocks also gained 0.6%. Some notable stocks in the public sector enterprise space, such as ITI and MMTC, have seen considerable upward movements.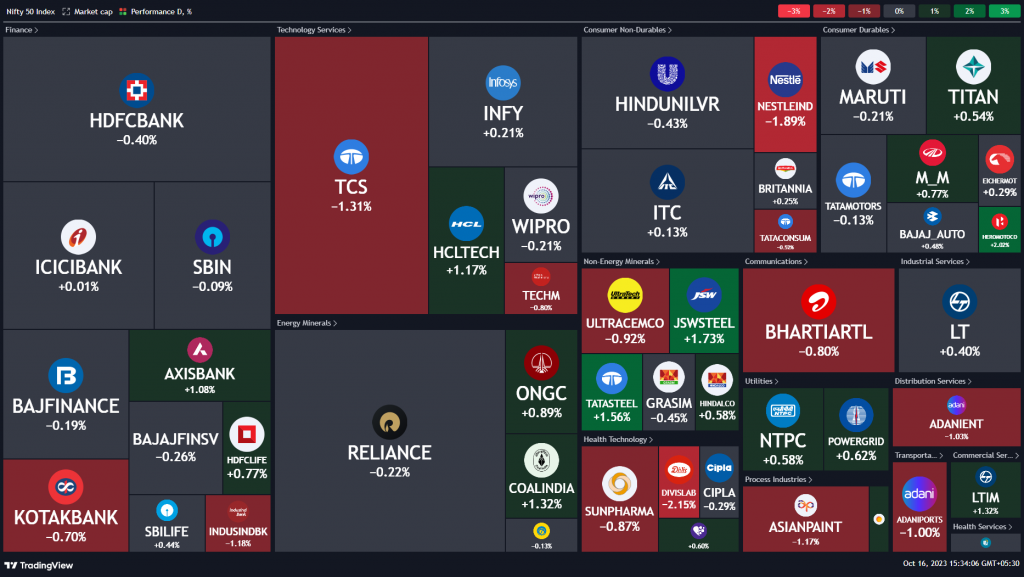 Sectoral Overview
Autos and commodities were up by half a percent and 0.3% respectively, while energy stocks showed a modest 0.2% increase. Most other sectors experienced marginal declines, with pharma being the worst-hit sector, down by half a percent.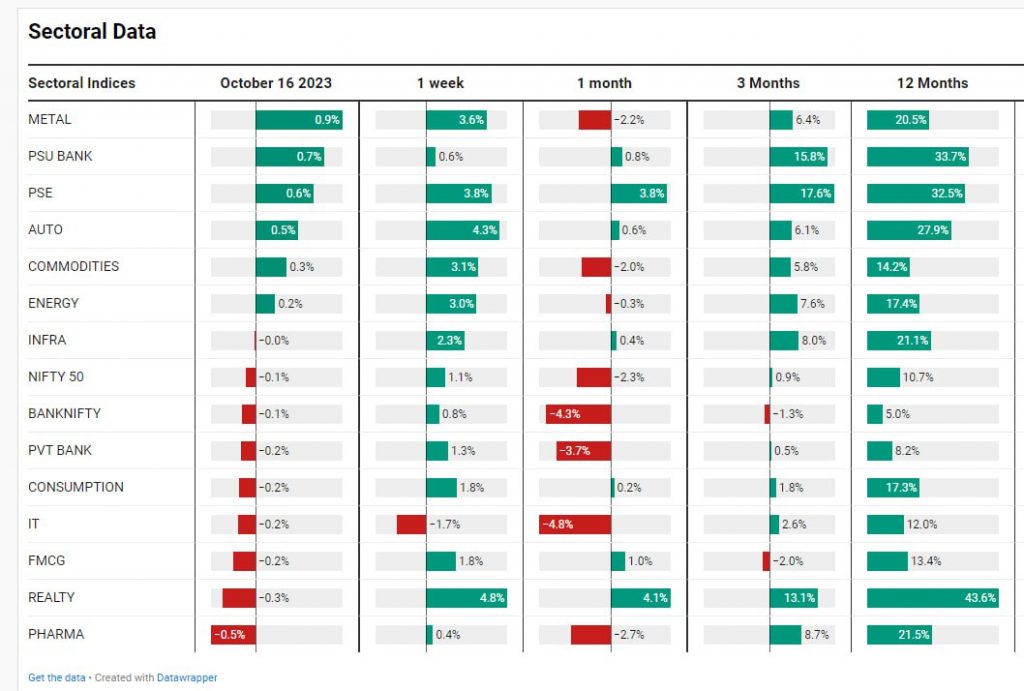 Mid & Small Cap Performance Overview
Mid caps remained within the range of the last three sessions, demonstrating no significant changes. On the other hand, small caps have gradually been making progress, having closed higher than their open price in the last five sessions. This positive trend suggests promising prospects for small caps, as they are on the verge of reaching an all-time high daily close. However, a breakout above 4750 is needed to make substantial gains in terms of small caps.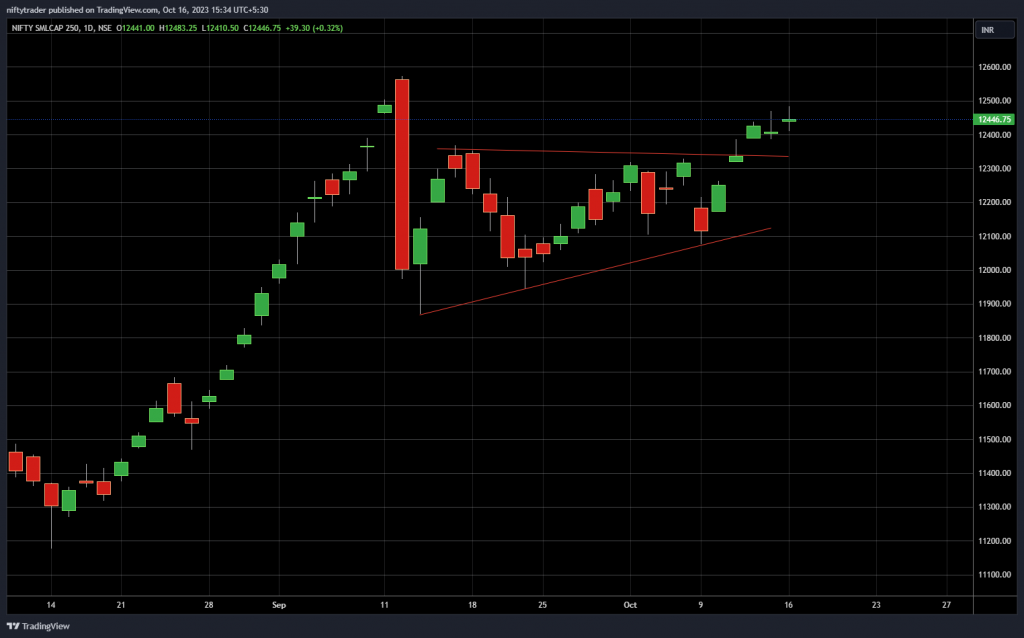 Bank Nifty Overview
The Nifty Bank has been struggling to break out of the 44600 range, having made a double top at around 46200. After reaching these tops, it retraced back within the range from May, resulting in a net movement of no significance over the past six to seven months. With HDFC Bank, the largest weight in the bank index, announcing its results post-market close, the market's movement tomorrow will determine whether we start to experience an upward trend or if it becomes a pivotal point. The level to watch for the Nifty Bank is 43,600 in the future.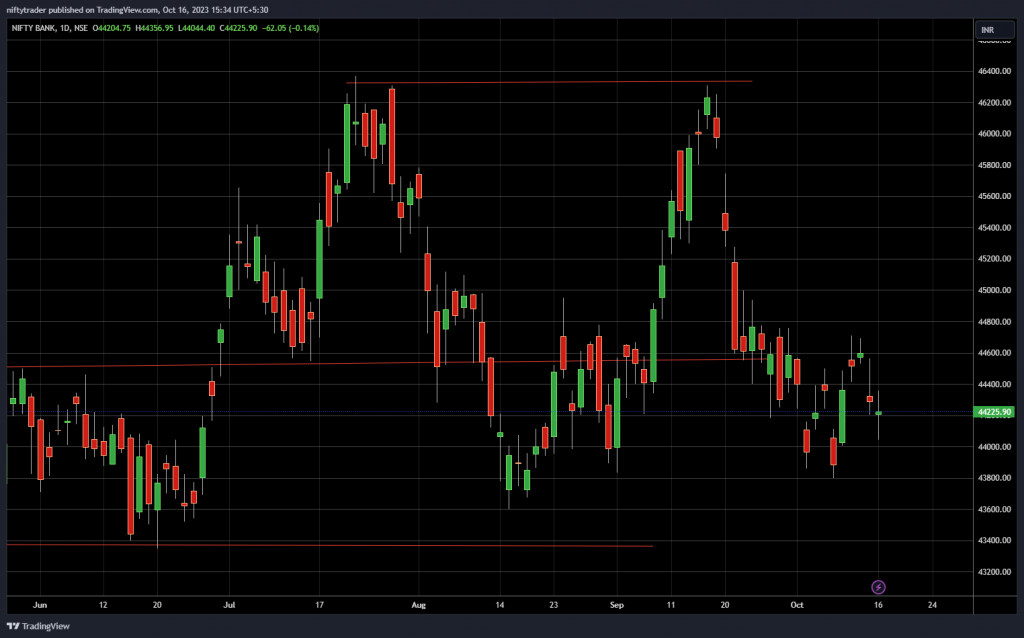 Stock in Focus Fertilisers and Chem FACT
FACT, Fertilisers and Chem, a public sector enterprise stock, has shown remarkable growth despite years of stagnant performance. This serves as a valuable lesson in having a proper strategy and exit plan when investing. By having a clear strategy, investors can avoid emotional biases and make informed decisions about when to enter and exit a stock. Even though the reason behind the recent surge in public sector enterprise stocks is unclear, it is crucial to play the market with a well-defined strategy and hope that some of these stocks can outperform, bringing your portfolio above average.
Momentum Investment Portfolios tend to benefit from a handful of top-performing stocks that significantly impact overall returns. In the case of FACT, which has been a part of strategies such as MI 20 and MI 35 for a long time, its recent rally has boosted the performance of these strategies. Additionally, the six-monthly rotation back to the weights ensures that a substantial part of the profit is secured, protecting investors in the event of a potential drop in the stock price.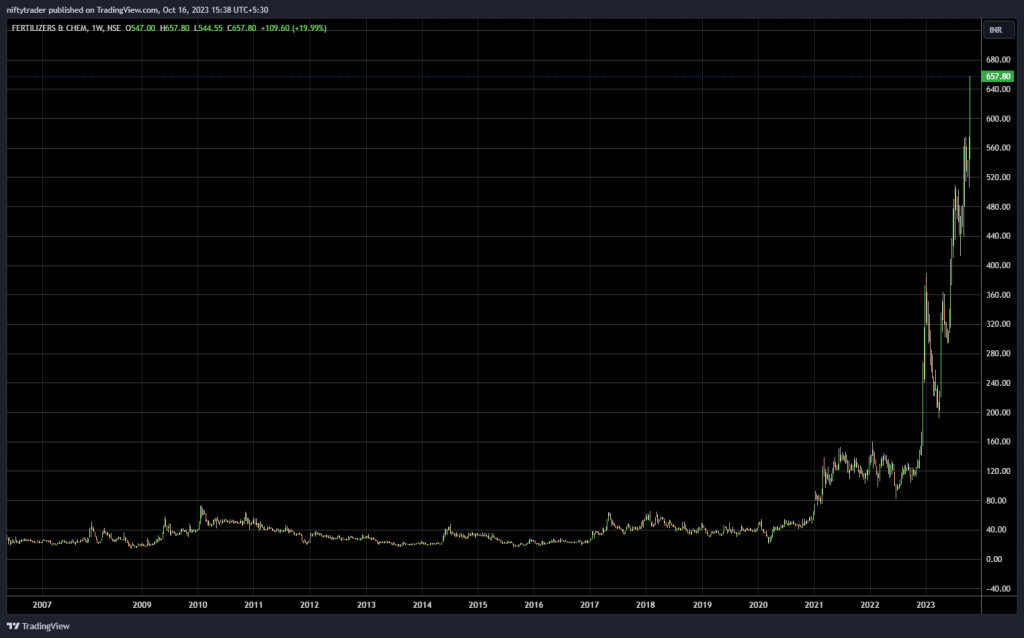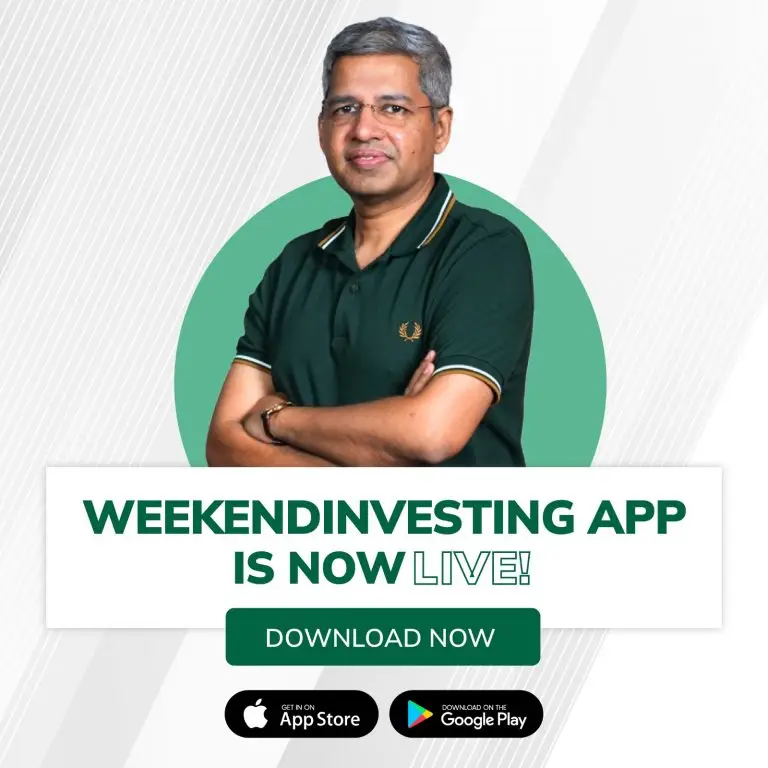 If you have any questions, please write to support@weekendinvesting.com