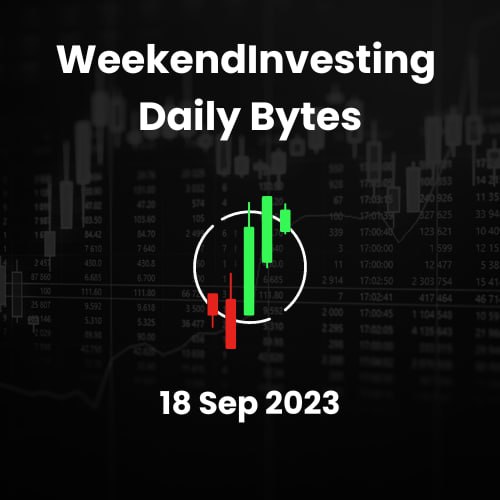 It was a week of consolidation and softness in the market, most sectors were consolidating following a similar trend in the US markets on Friday. This week was particularly data-dependent, with the focus being on potential interest rate hikes by the FOMC and the European Central Banks. 
Nifty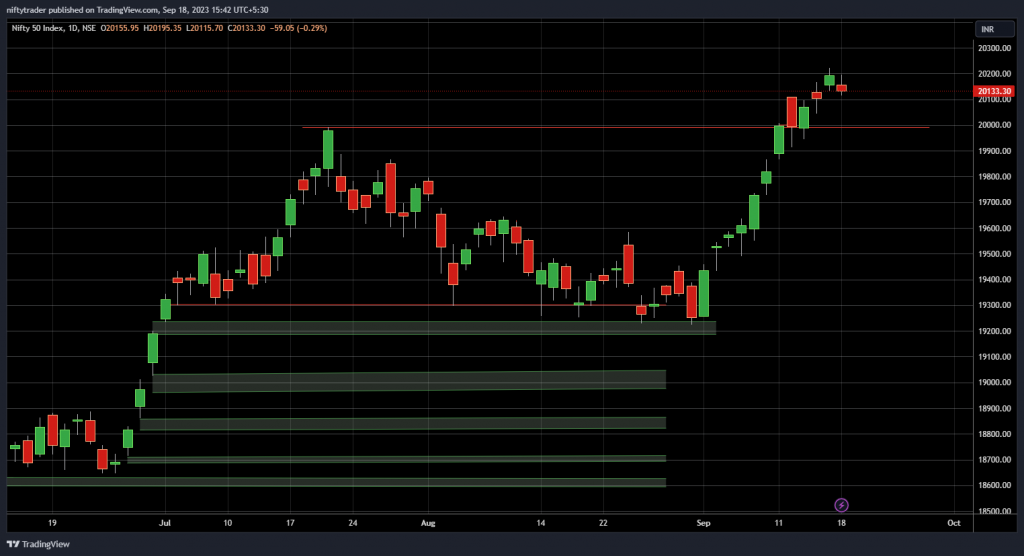 Nifty Heatmap
Looking at the Nifty heat map, we saw some notable losers, including HDFC bank (-2%), Reliance (-1%), Bharti Airtel (-1.7%), Infosys, and WiPro (both down more than 1%). On the gaining side, there were decent gains in energy stocks, power stocks, some auto stocks, life insurance, FMCG, and consumption stocks. 
Sectoral Overview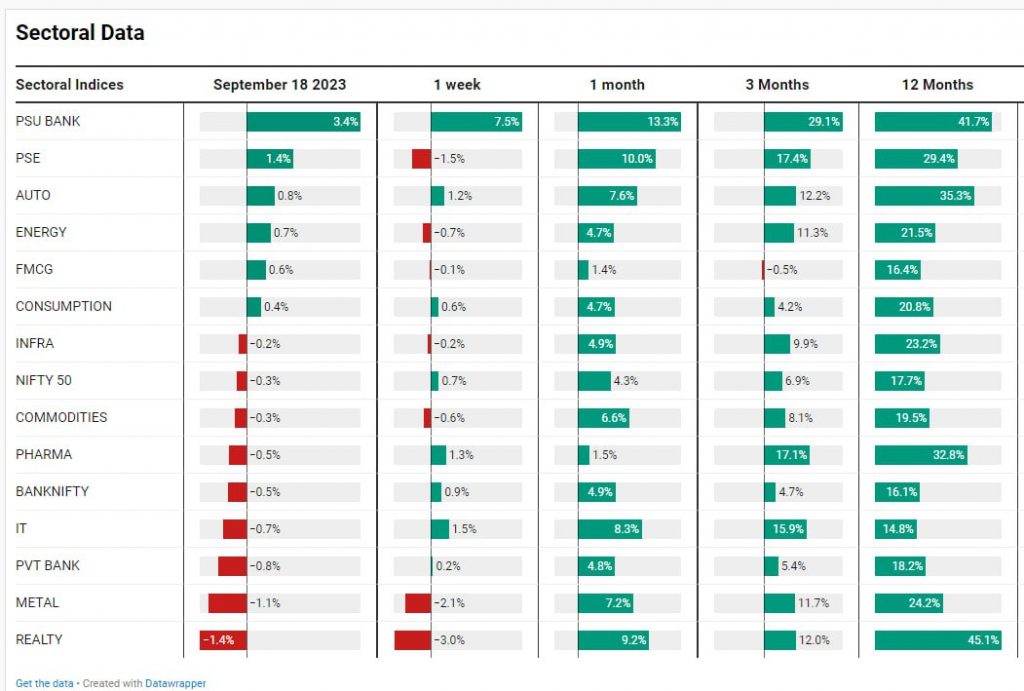 One of the interesting developments of the week was the strong performance of PSU banks. These public sector enterprise stocks stole the thunder, with a 3.4% increase. Smaller PSU banks like IOB, UCO Bank, and Central Bank also performed well. The low float available in the market is believed to be the primary reason behind this surge. The frenzy for ownership in these stocks, combined with the limited availability, has driven their prices up. While some may consider this situation heated, it is not without reason. The float has been consistently low for the past ten years, and there is a demand for ownership. 
Looking at the sector-wise performance, we observed that auto stocks, energy stocks, FMCG, and consumption stocks performed well, while infrastructure, commodities, pharma, and private banks saw declines. One surprising sector that underperformed was metals, despite talks of a potential Rs3000 per ton increase in metal prices. This increase has not yet been reflected in metal stock prices, indicating that the expectations may have already been factored in. Real estate also witnessed a decline.
Taking a broader perspective, PSU banks have been the best performers in the past week, while real estate and metals have given up their gains. For the twelve-month period, PSU banks and real estate have exhibited significant growth, with approximately 42% and 45% increases, respectively. Auto stocks lag behind at 35%, followed by Pharma at 32% and Public sector enterprise stocks at 29%. 
Mid Caps & Small Caps Performance
In terms of market sentiment, mid caps had a soft day after three days of bouncing back from the volatile Tuesday. The market seems to be entering a period of consolidation, with no immediate rush to reach new highs. Small caps also lost ground and are likely to consolidate in the current range. On a technical note, the Nifty bank is showing a double tops pattern and has moved down from the 46,300 mark. 
Some charts that moved the market
Some individual stock charts have generated a lot of discussion in the market. Central Bank of India has experienced significant fluctuations over the years, from Rs110 to Rs10, and is currently at Rs52.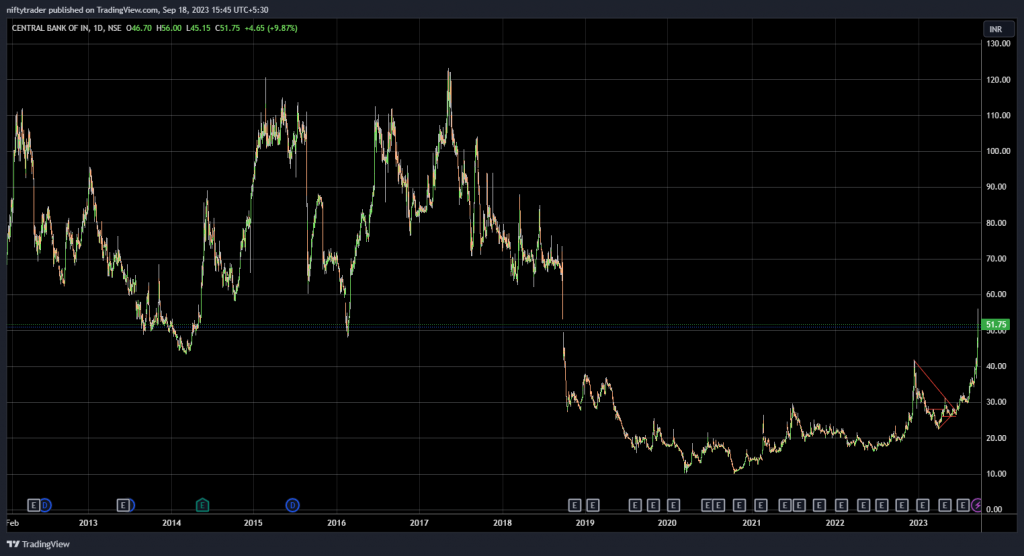 Similar patterns are observed with UCO Bank and IOB. These stocks may present long-term investment opportunities based on their potential for recovery and normalisation of ownership on these stocks. While they may appear overheated at the moment, they could still rise and fall in the future. It's crucial for investors to continuously evaluate and adjust their strategies based on market conditions.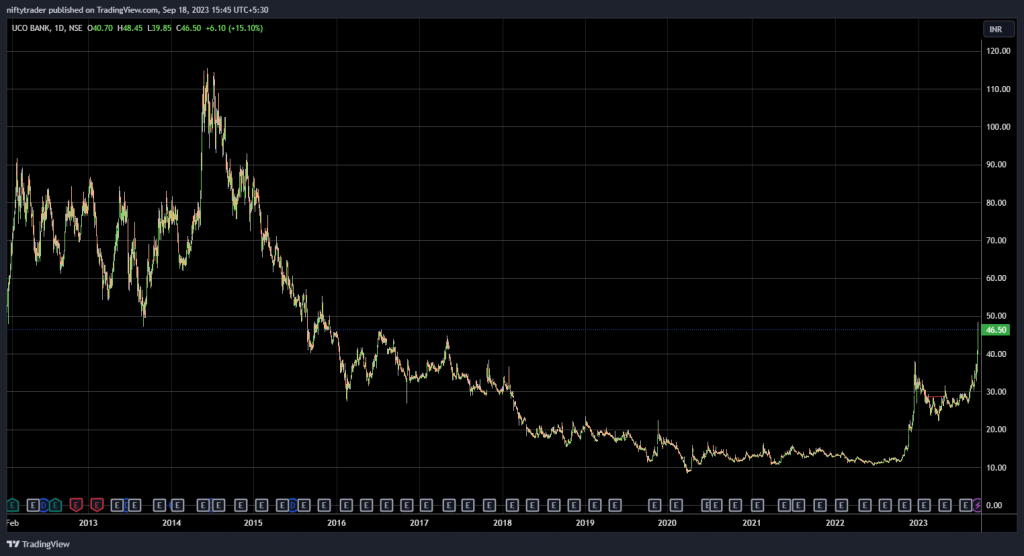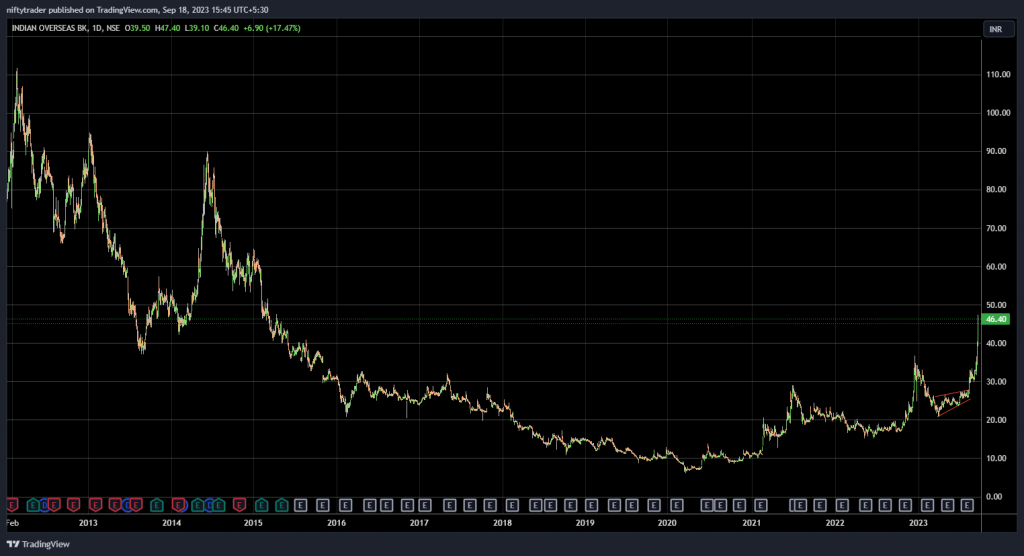 S&P500
Its performance has a significant impact on global markets and is currently showing signs of softness. If it reaches the 4,350 level and breaks down, it could have negative implications for the markets. However, we are still a few percentage points away from that point, so it's premature to worry about it at this stage.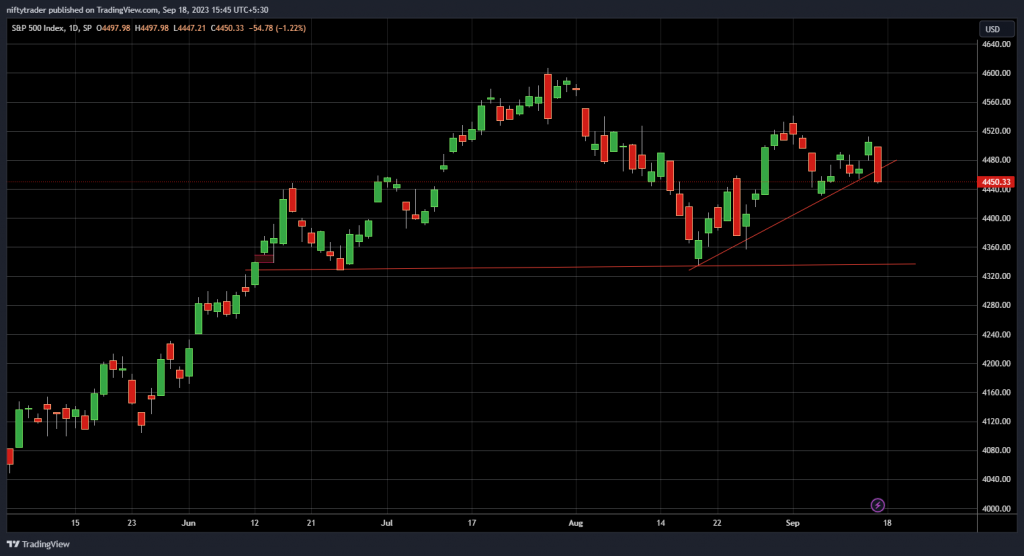 Thank you for watching this analysis. Stay tuned for more updates, and I'll see you in the next one!
Download the WeekendInvesting App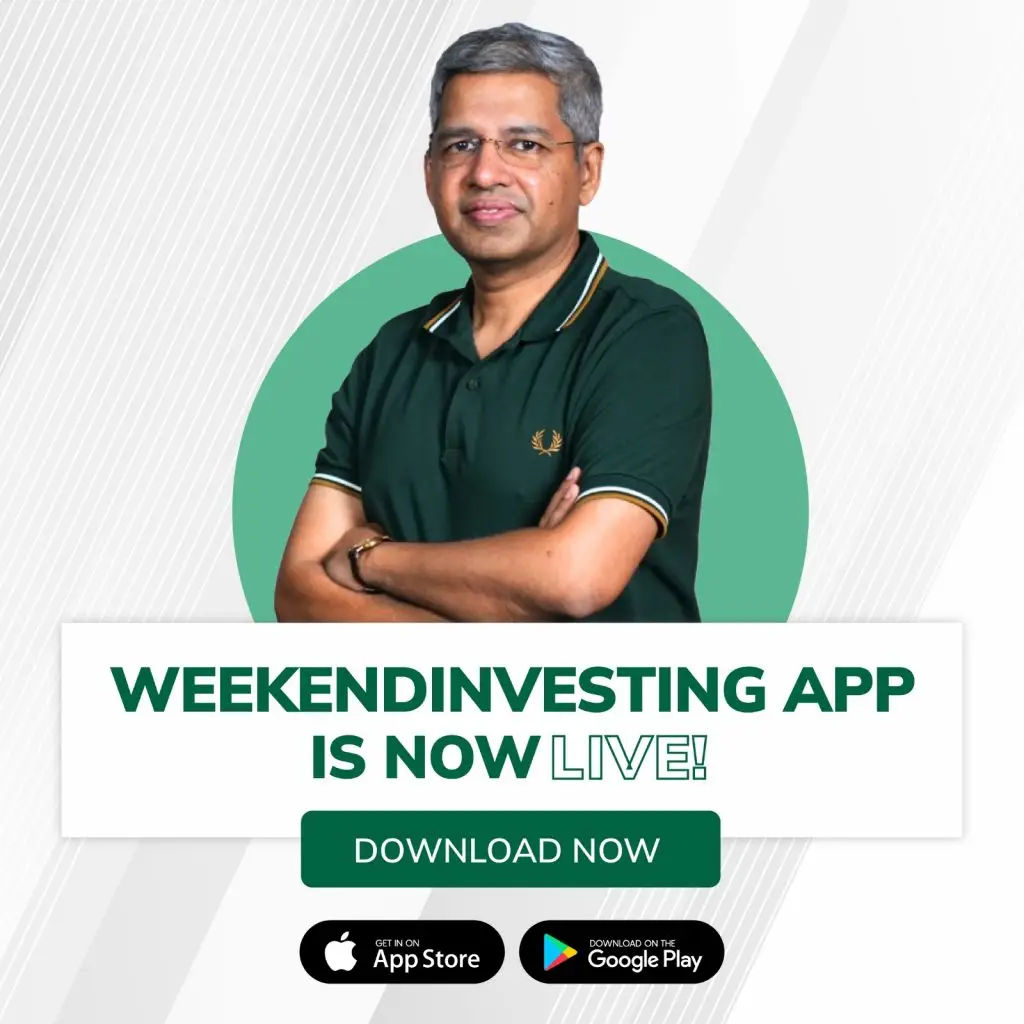 If you have any questions for us. please write to us on support@weekendinvesting.com. You can also get on a 1-1 meeting with us should you need more clarity about the strategies or process.