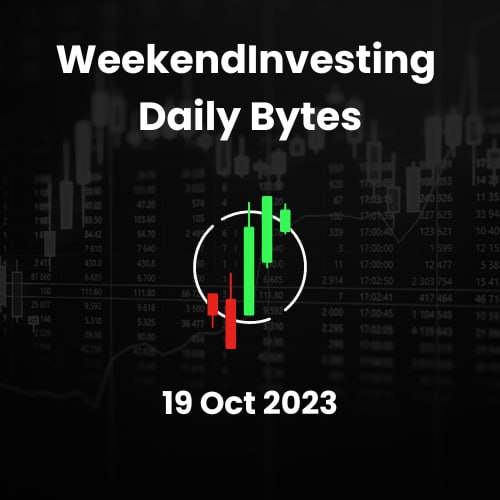 How are the Markets Looking ?
The market has experienced an eventful start, with a significant gap down of almost 150 points. However, as the day progressed, the market managed to recover some of its losses, showcasing its resilience. This pattern has become regular, where overseas headwinds impact the Indian market in the morning, but a recovery is witnessed within the same day or a day or two later. This highlights the relative strength of the Indian market.
Despite the current robustness of the Indian markets, it is crucial to monitor the trends in the US markets, as they may ultimately influence the Indian market. If the US markets continue to face turmoil and the ten-year yield keeps rising, it is possible that the Indian market may also be affected. However, for now, the Indian markets have shown their ability to withstand various pressures effectively.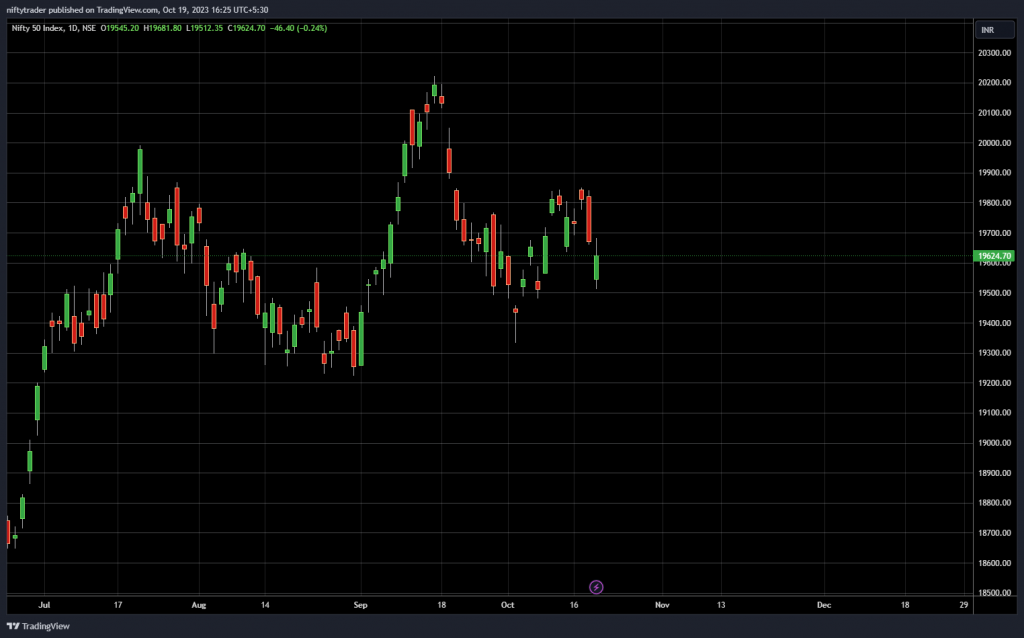 Nifty Heatmap
IT stocks were down today. TCS experienced a 1% decrease, Infosys saw a slight dip of 0.5%, and Wipro witnessed a more significant decline of 3%. Reliance also faced a 0.7% decrease. Among the banking sector, most stocks were down, except for IndusInd Bank, which recorded a 2.1% increase after its results were announced.
However, there were a few star performers in the market on this particular day. Bajaj Auto experienced an impressive increase of almost 7%, while Hero Motors gained 3.5%. Nestle India also stood out, as it saw a 3.74% increase after the news of an upcoming split 1:10. LTIM showed nearly a 6% increase, and Ultra Semco was up by approximately 3%. On the other hand, pharma, steel, power, and auto stocks, along with other sectors, experienced some decline.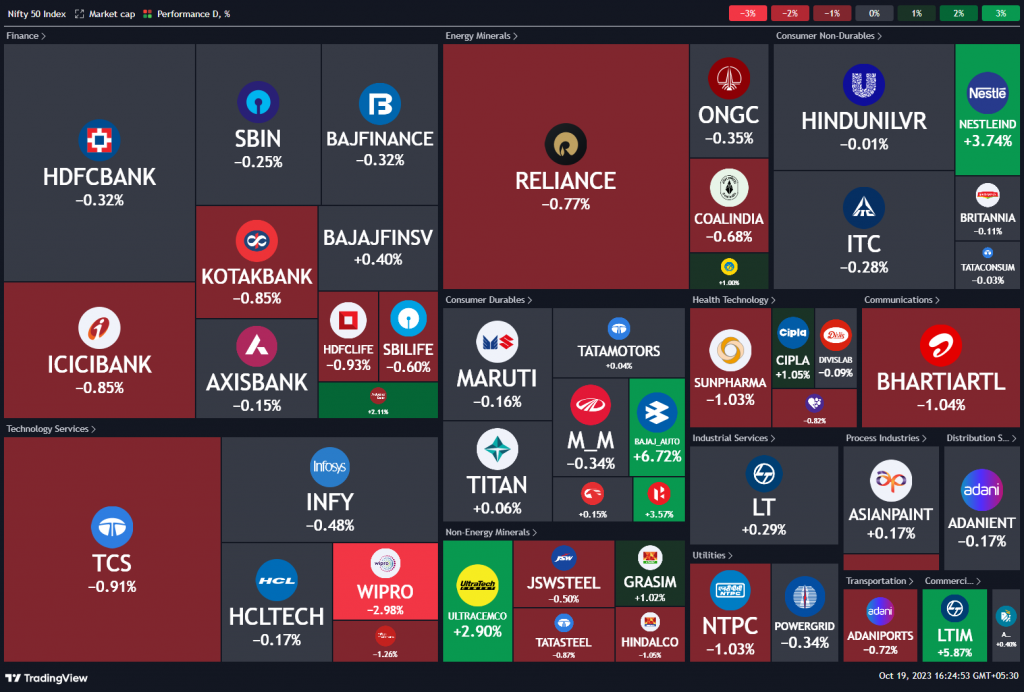 Sectoral Overview
In terms of sector-wise performance, metals took the hardest hit with a decrease of 0.9%. Autos, on the other hand, saw a slight increase of 0.5%. Consumption and FMCG sectors remained in line with expectations. PSU banks showed neutrality this time, as they remained within the middle range.
Mid & Small Cap Performance Overview
Mid caps were in the middle of the range. Small-cap stocks continued to perform well, nearing their all-time highs and standing strong at 12,500.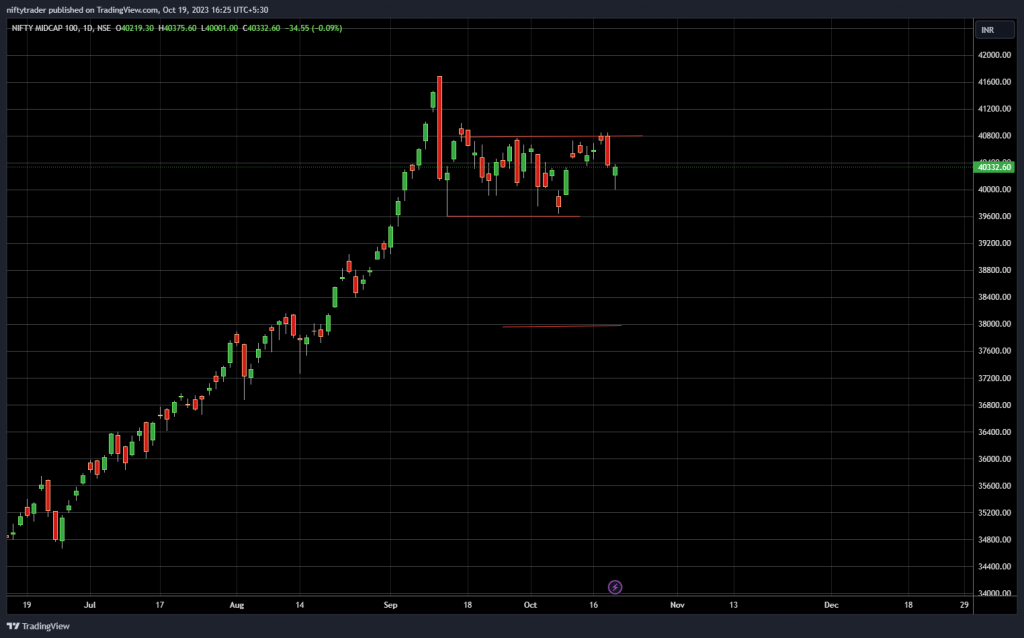 Bank Nifty Performance
Meanwhile, Nifty bank opened close to the support level from mid-August and managed to recover its losses for the day but gave back most of the gains in the final hour and a half of trading. Currently, the range of 43400-43,500 is a crucial double top support level, and a break below this level may result in a wave of selling.
Stock in Focus – Persistent Systems
To focus on specific stocks, one stock that stood out on this day was Persistent Systems. This stock had a significant rally from August to the start of September, surging from 4600 to nearly 6000. After experiencing some correction and consolidation, the stock's flag pattern is now breaking out, indicating the potential for a substantial upside. Traders can consider taking a position in this stock with reasonable stop-loss levels.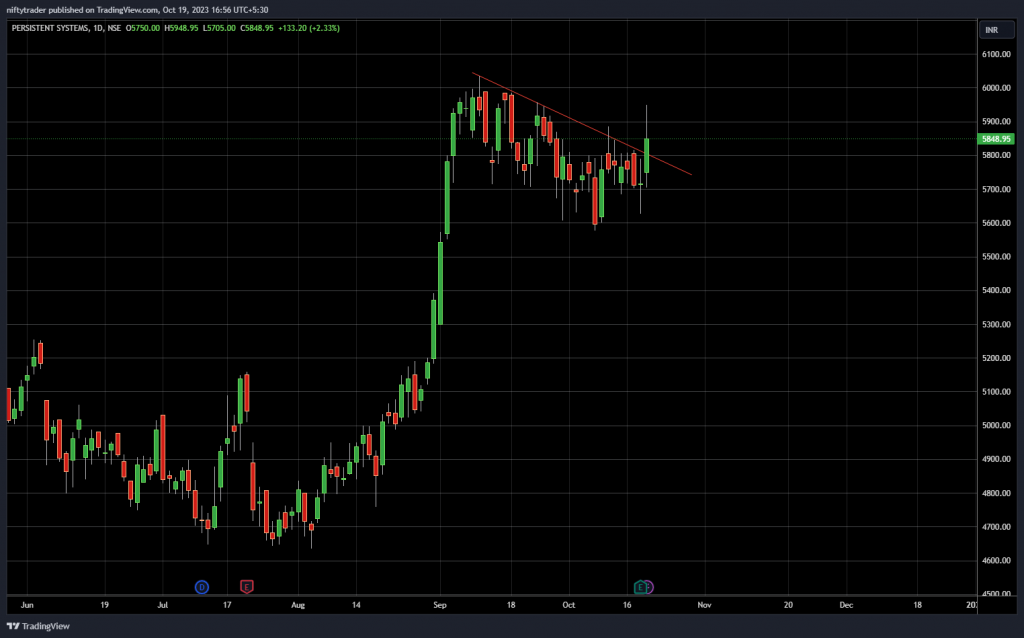 Highlight Story – Saksoft
Another stock that has been consistently performing well in the last three years is Saksoft. It is part of the Weekendinvesting Mi50 strategy. This stock has shown remarkable growth, from Rs10 post COVID to Rs390 within a span of three years. Despite the disruptions in the market, certain stocks continue to impress investors. It is essential to identify these relatively stronger performing stocks rather than being afraid of stocks that are declining.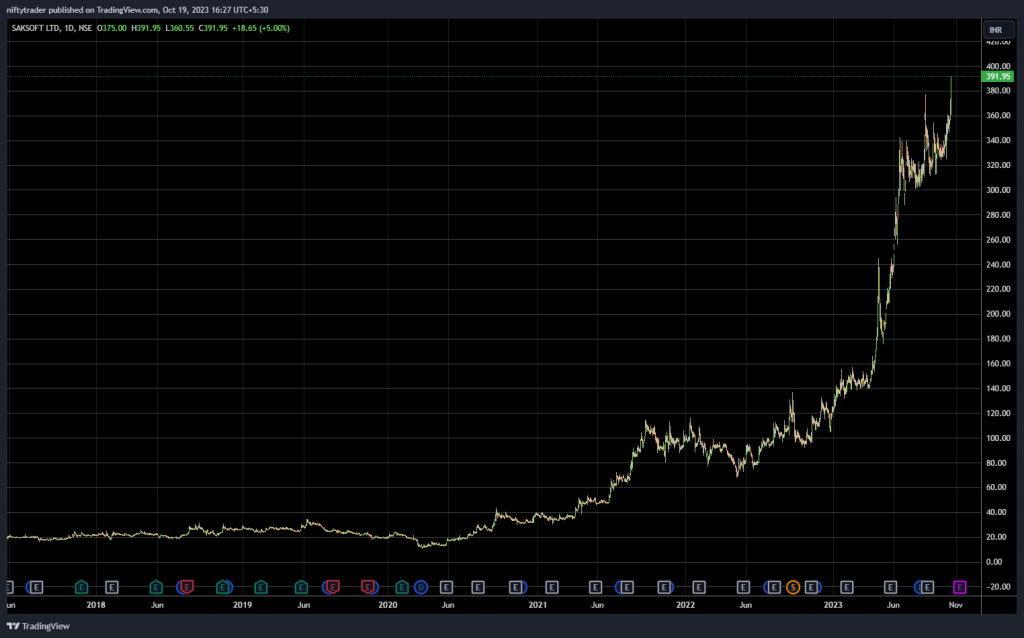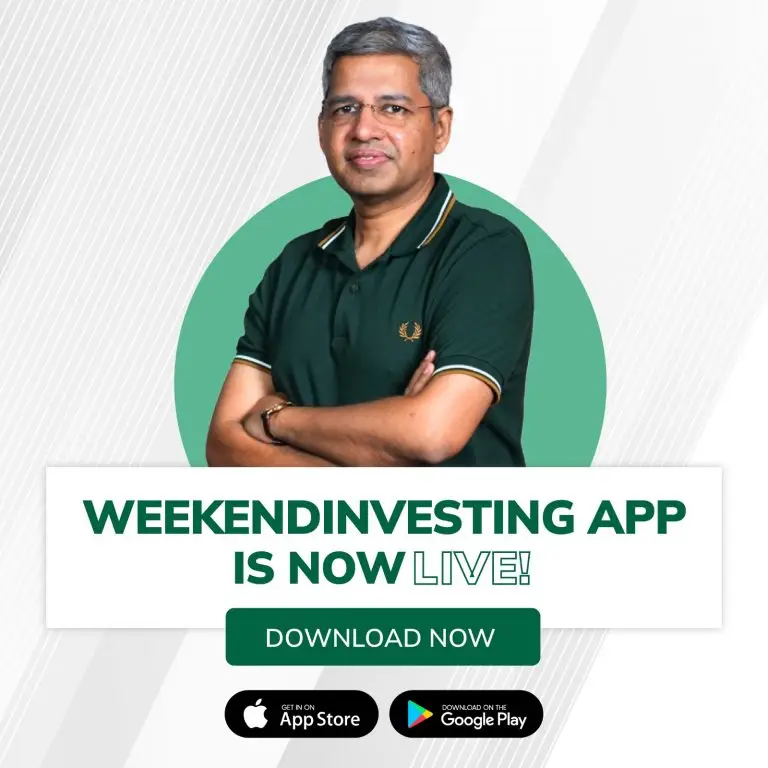 If you have any questions, please write to support@weekendinvesting.com