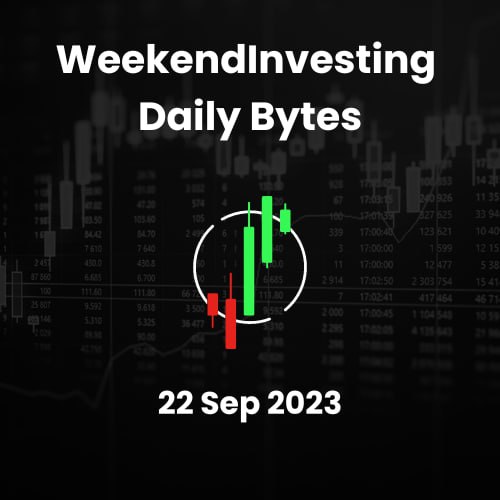 Nifty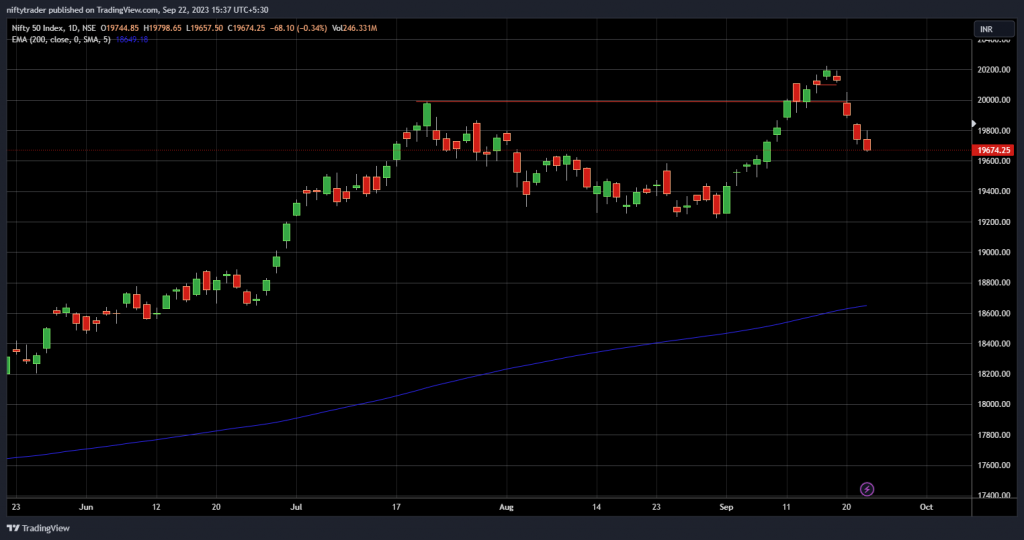 The week of September 22 has been particularly memorable for investors, as we have witnessed a significant decline in the stock market. After reaching a comfortable level of over 20,000 points at the end of the previous week, the market experienced a downward trend throughout this week. On Monday, we saw a slight increase, reaching a level of 20,200 points, but unfortunately, we have since witnessed a continuous decline.
As of now, the market has fallen below the 20,000 mark, resting at 19,600 points. The downward trend can be attributed to the hawkish global cues and the outcome of the Federal Reserve meeting on Wednesday night. The Fed's decision to keep interest rates higher for a longer period has not been well received by investors, as it has a negative impact on equity markets.
Nifty Heat Map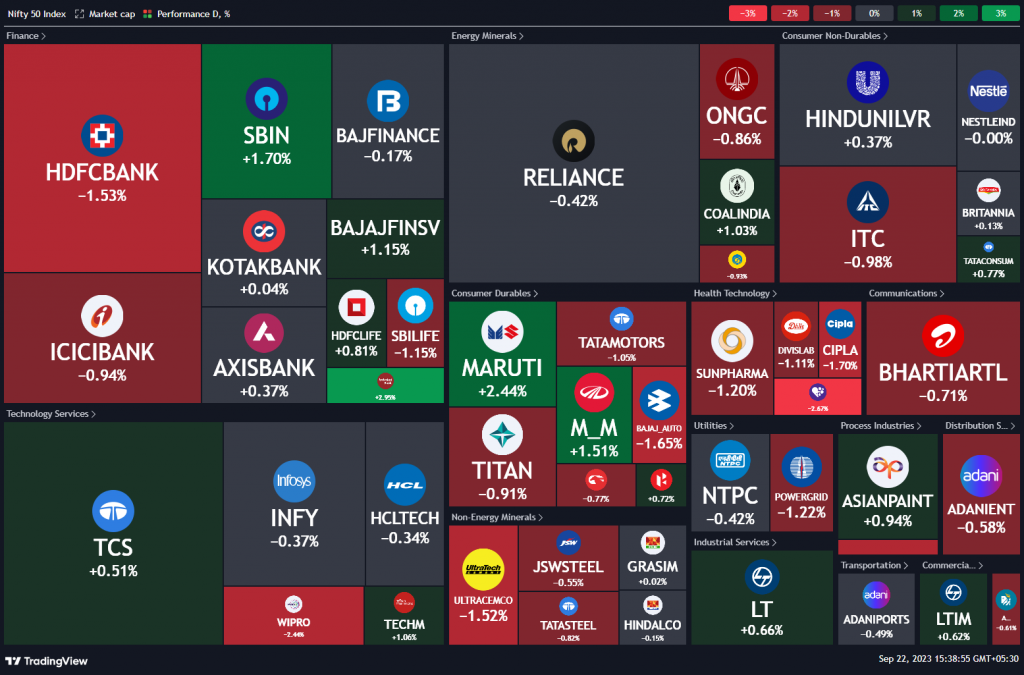 Over the course of the last four sessions, we have seen a consistent decline in the market, primarily driven by significant selling pressure on large-cap names. One notable example is HDFC Bank, which has experienced a 1.5% decrease in its stock price. In just four sessions, HDFC Bank has lost a market capitalization of one lakh crore (one trillion) rupees. Such substantial losses can have a significant impact on the overall market sentiment.
Despite the overall decline, there have been some positive developments in certain sectors. One positive news came from the bond market, where Indian Paper is set to be included in various indices such as Morgan, Barclays, and Footsee. This news has brought optimism to the banking sector and interest rate sensitives, leading to a jump in sectors like real estate, automobiles, and PSU banks.
Although real estate gave up some of its gains towards the end of the day, PSU banks remained robust throughout the session, with the State Bank of India recording a 1.7% increase. Maruti and Mahindra & Mahindra also experienced gains of 2.4% and 1.5%, respectively, in the automobile sector. On the other hand, Tata Motors witnessed a 1% decline. Additionally, ITC, ONGC both lost 1%. Pharma companies like Dr. Reddy's, Sun Pharma, Cipla were all down, as well as IT companies like Infosys, HCL Tech, and Wipro, experienced downward movements. TCL was a marginal gainer. The steel and cement sectors also faced declines.
Sectoral Overview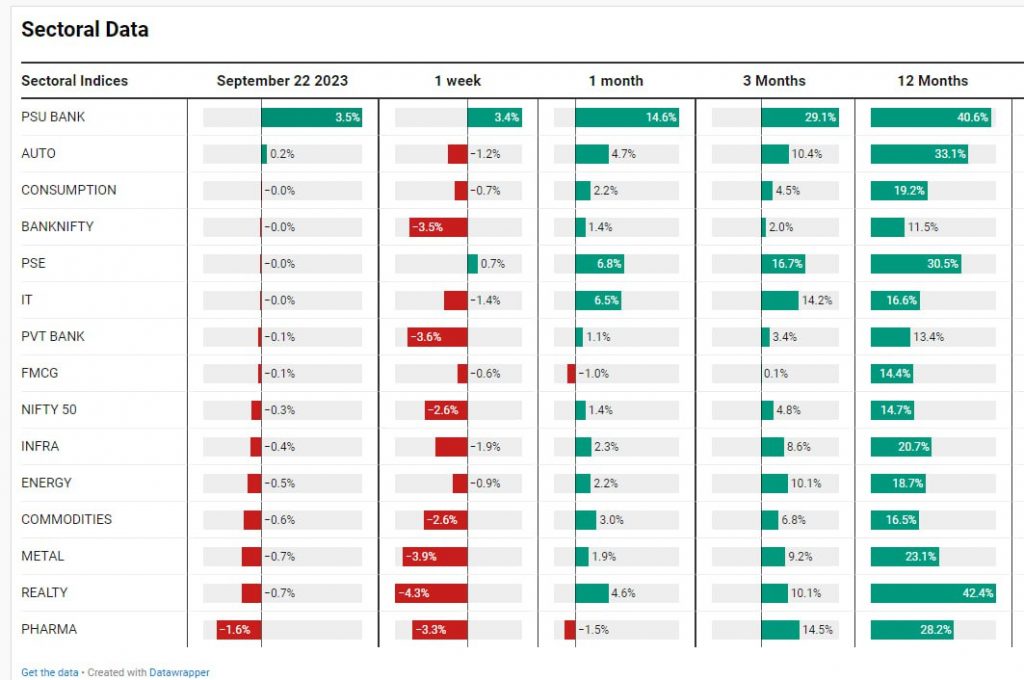 Analysing the sectoral chart, we can see a strong movement in PSU banks, with a 3.5% increase on a day dominated by weakness. The automobile sector remained relatively flat, while significant downward movements were observed in the pharma, real estate, metals, and commodities sectors.Despite experiencing a significant decline in the US markets, the bond news in the Indian market counteracted the negative sentiment.
Mid Caps & Small Caps Performance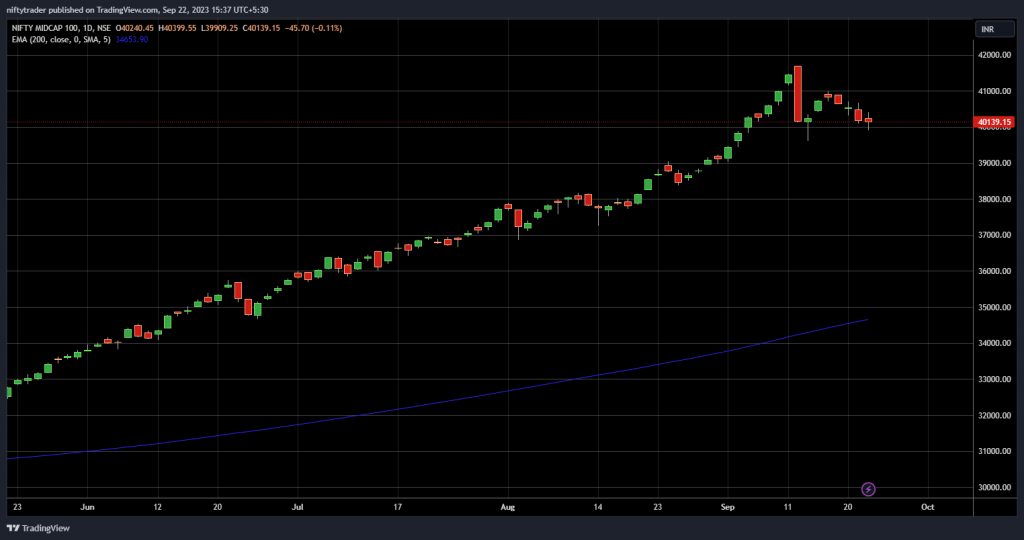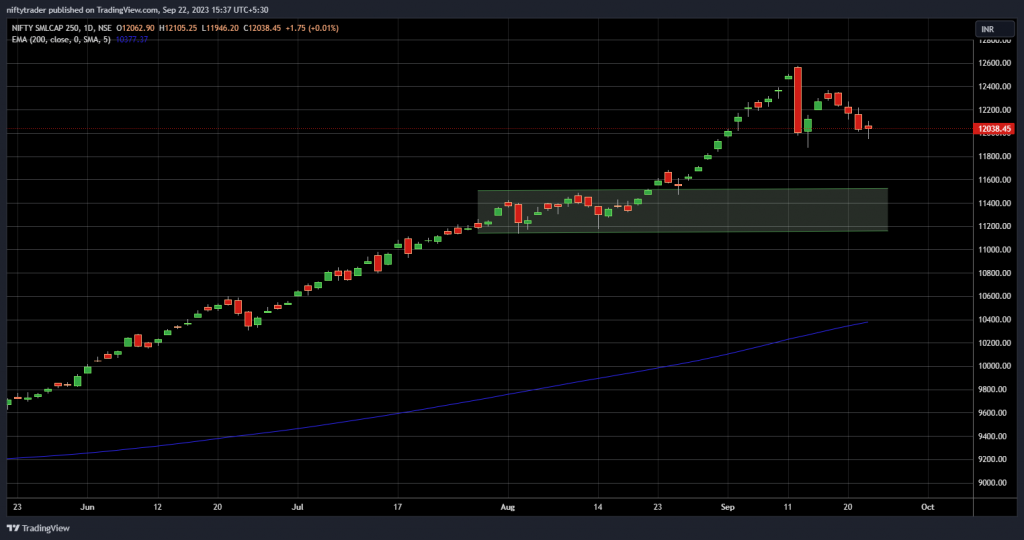 Mid-cap and small-cap stocks sustained their previous day's levels, a decent outcome considering the overall market conditions.
Bank Nifty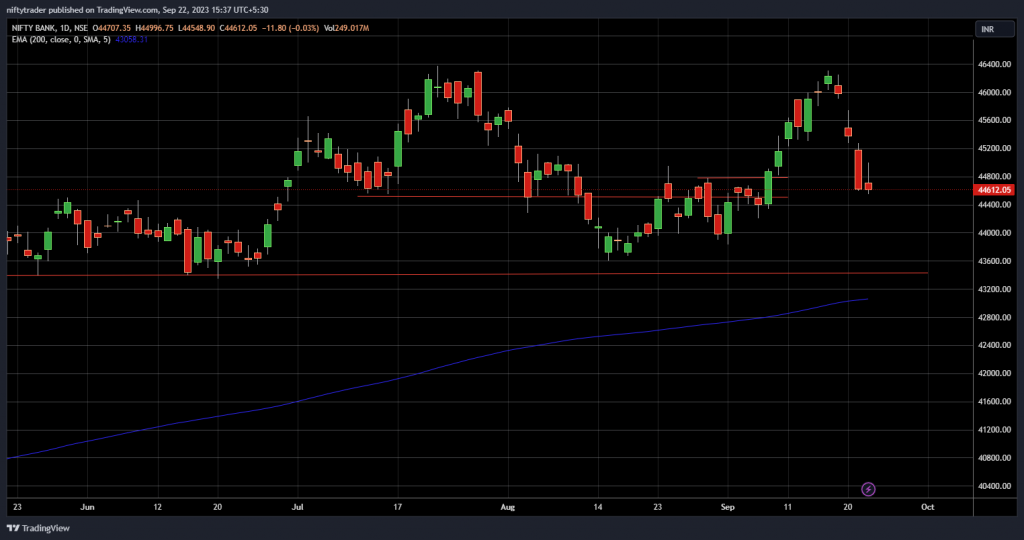 Looking at the closing figures, the bank Nifty managed to close at the same level as the previous day, with PSU banks supporting the index while some private banks faced declines.
Stock In Focus – HDFC Bank
This week, HDFC Bank has been in focus in the market, and unfortunately, it has received a thumbs down from investors in the short term. The bank has broken down its trend line and has not generated any returns since January 2021. Even when compared to pre-COVID levels, the returns of HDFC Bank have been relatively muted.
For a more detailed analysis of HDFC Bank's performance compared to other banks, including both PSU and private banks, you can refer to our video on the weekend investing app. This analysis will provide you with valuable insights into the current state of HDFC Bank.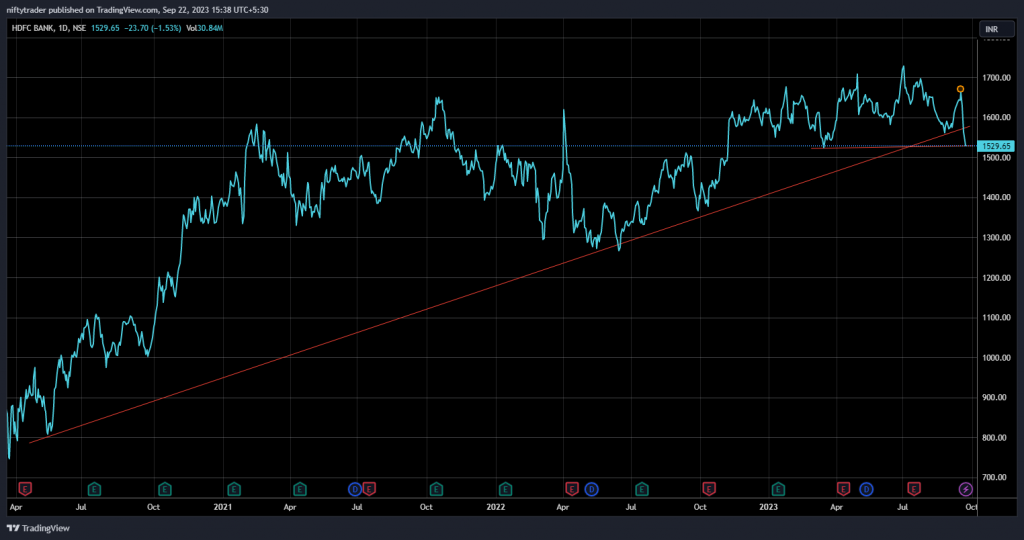 Highlights – Nifty Pharma Index
Moreover, other notable developments include the Nifty Pharma index retesting its support level from the end of August. It is crucial for this support to hold; otherwise, we might witness further downward movements.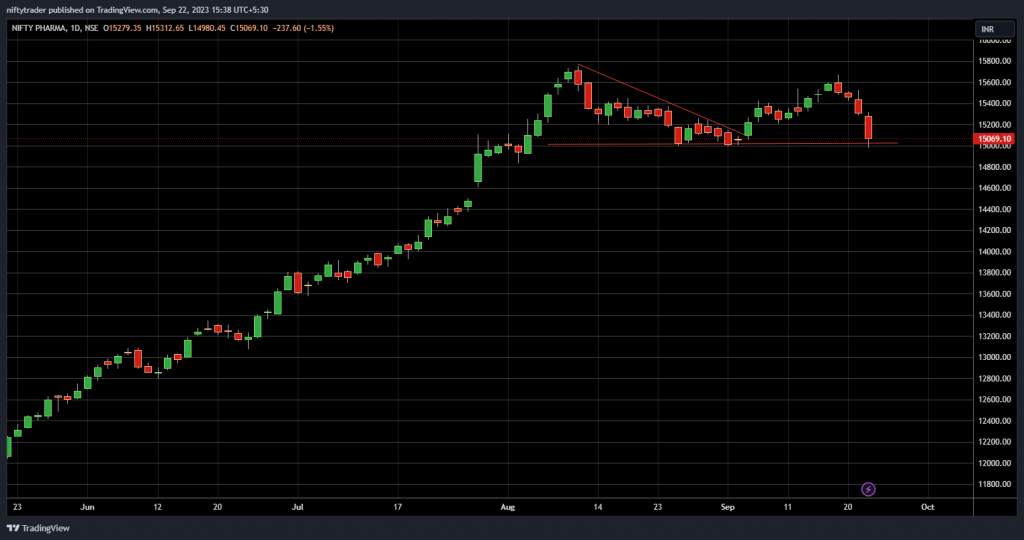 Highlights – Nifty PSU Bank
On the other hand, the Nifty PSU Bank Index has performed exceptionally well, closing at an all-time high and recovering from the weakness observed earlier in the week.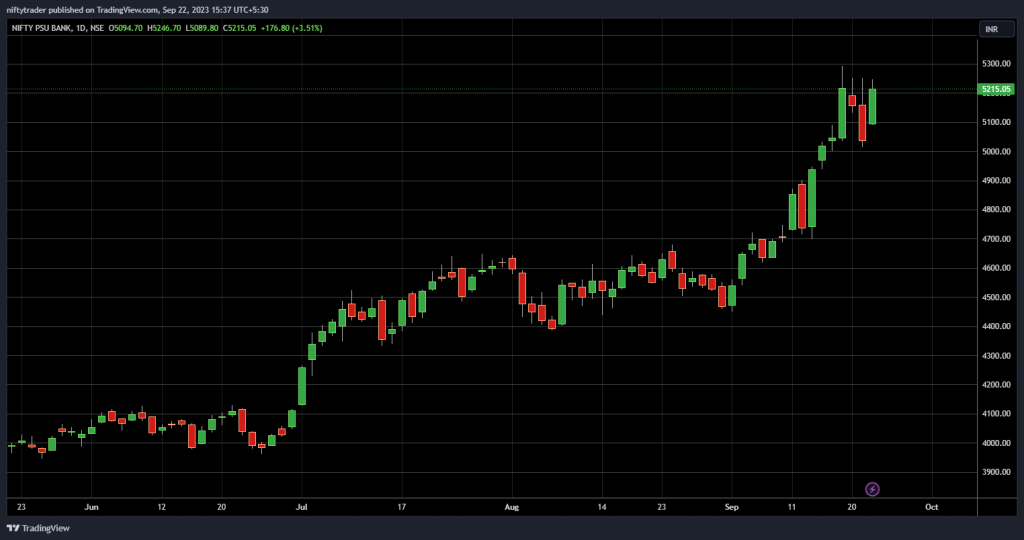 Download the WeekendInvesting App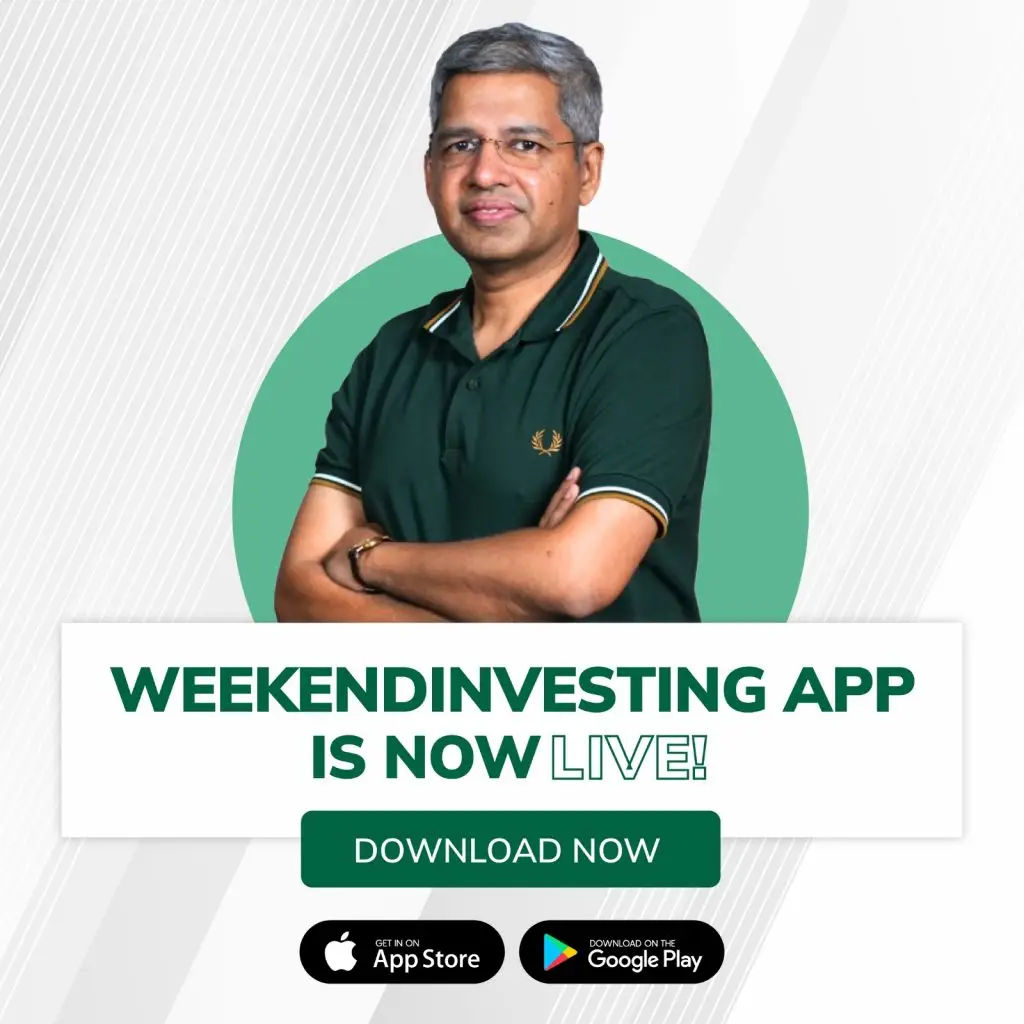 If you have any questions for us. please write to us on support@weekendinvesting.com. You can also get on a 1-1 meeting with us should you need more clarity about the strategies or process.