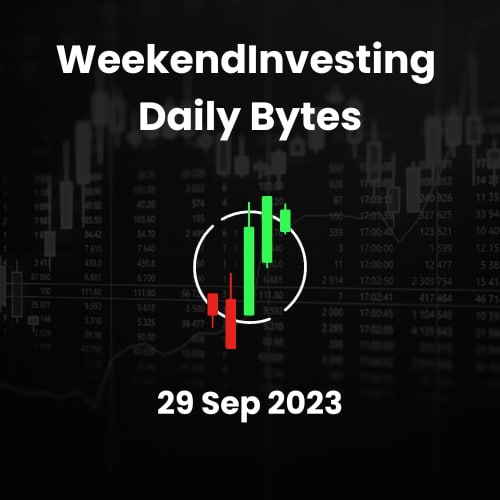 Nifty
Today, on the last day of September, we saw some volatility in the stock market. After a significant fall from 19,760 to nearly 19,500 in yesterday's session which was a bearish engulfing candle, there was a surprising gap up and move up in the market today – almost back to where we were a couple of days back. However, towards the second half of the session, there was a fall, leaving the market in a volatile and trendless state.
The benchmark for the next few days will be yesterday's candle. If the market continues below yesterday's candle, we can expect a continuation of the downside. On the other hand, if the market moves above yesterday's high, it could indicate that we have reached an intermediate bottom. The trend will also depend on the performance of the US dollar index and US yields.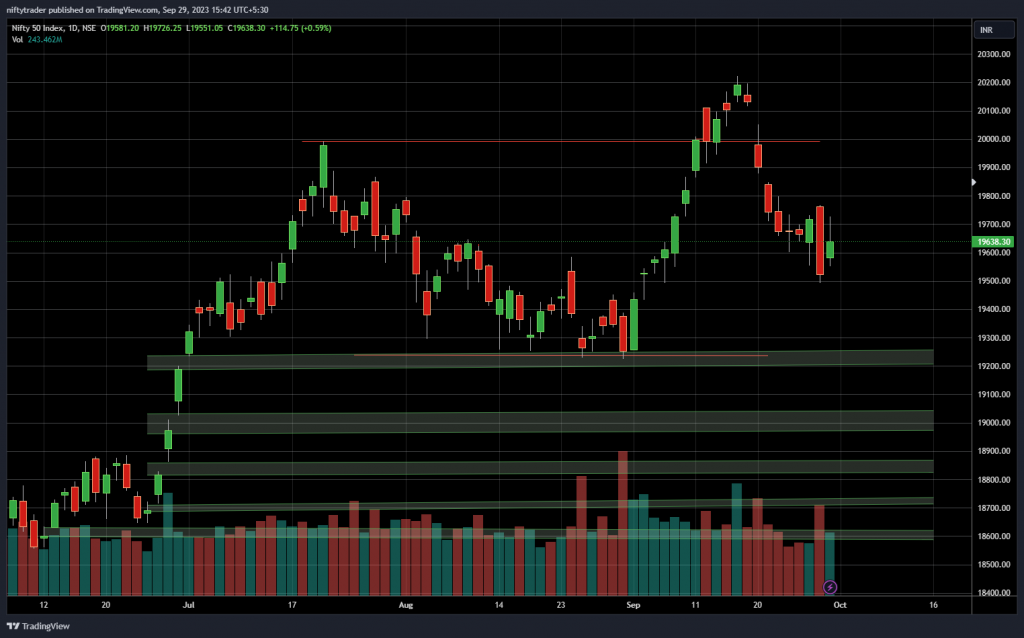 Nifty Heat Map
In today's session, some sectors performed well. NTPC, Coal India, ONGC in the energy sector. Reliance was up 0.5%, and ITC showed gains and was up 1%. The pharma sector also performed well, with companies like Divis Lab, Cipla, Sun Pharma, and Dr. Reddy's Laboratories doing quite well. Additionally, there were gains in companies like Grasim, Tata Steel, Hindalco, Tata Motors, and Maruti as well as in the banking sector.
However, it was surprising to see that HDFC Bank did not move today. It has spent the last four sessions in a very tight range. If you are planning to buy HDFC Bank, it would be wise to wait for the range consolidation to break out, possibly buy around 1540-1550, with stop-loss near 1500. There is a high probability that the stock might continue its downward trend if it breaks out to the downside. However, if you are a long-term investor, a slight difference in price may not make much of a difference.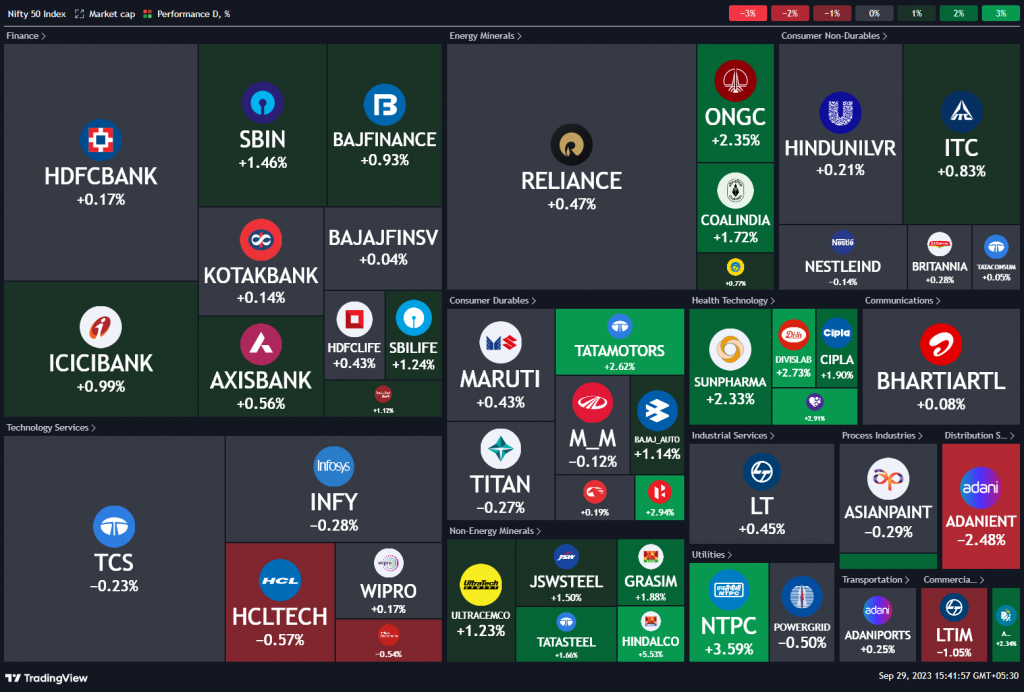 Sectoral Overview
Various sectors performed well, including pharma, public sector enterprises, metals, PSU banks, and commodities, all of which showed gains ranging from 1.6% to 2.7%. Energy, real estate, infra, and private banks also contributed with less than 1% gains. The auto and FMCG sectors showed slight improvement after yesterday's fall, but IT still ended the day with a negative performance with -0.3% fall with weekly downfall of -3.4%.
This is because Accenture's annual forecast for the US market for the fiscal year 2024 was not very optimistic, which could have a negative impact on large-cap names that derive a significant portion of their orders from the US market.
Mid and Small Cap Performance
Mid-cap stocks bounced back nicely after yesterday's fall, showing signs of an aberration yesterday.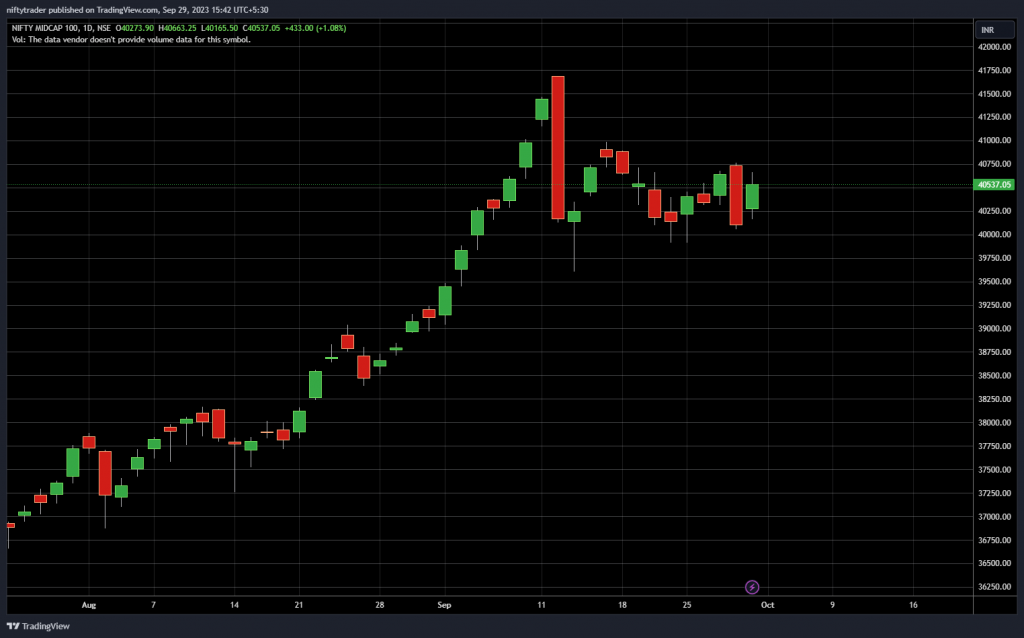 Small-cap stocks also recovered reasonably well, with no major issues.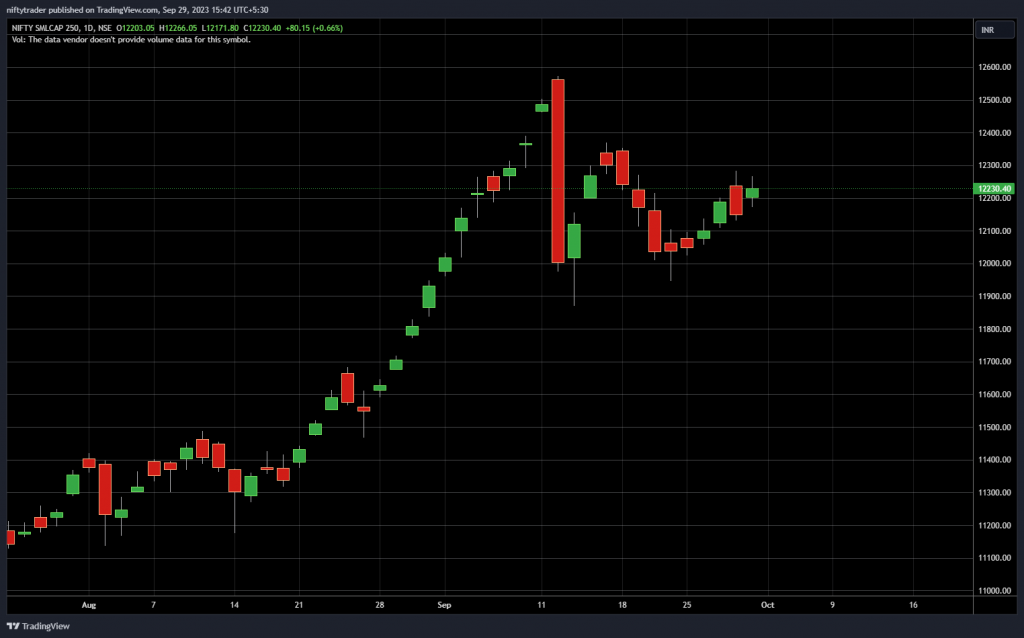 Bank Nifty
On the other hand, the Nifty Bank has been struggling to find direction, sticking to the support and resistance line.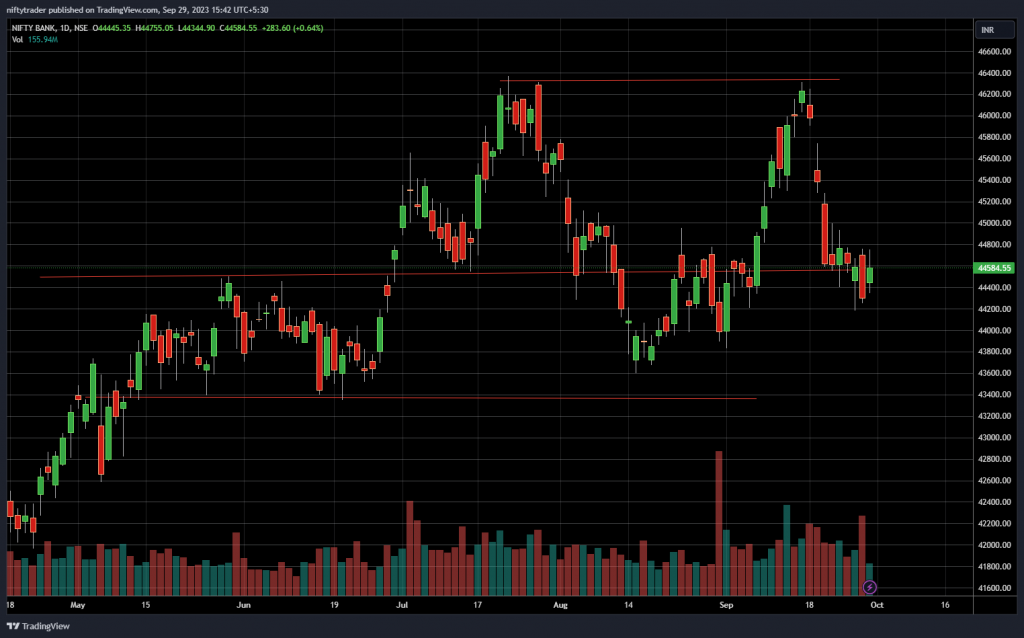 Stocks in Focus – Glenmark Pharma
One notable stock to watch is Glenmark Pharma. Glenmark Pharma had hit 150-160 during Covid-19 times, surged to 700 and then went back to 350 then came back up and has now shown an interesting chart pattern – an inverse head and shoulders (HNS) pattern. The stock broke out from this pattern with good volumes, showing a 10-11% increase in today's session. This close to a six-year high indicates a high probability of the stock going up in the medium term, potentially reaching 1200.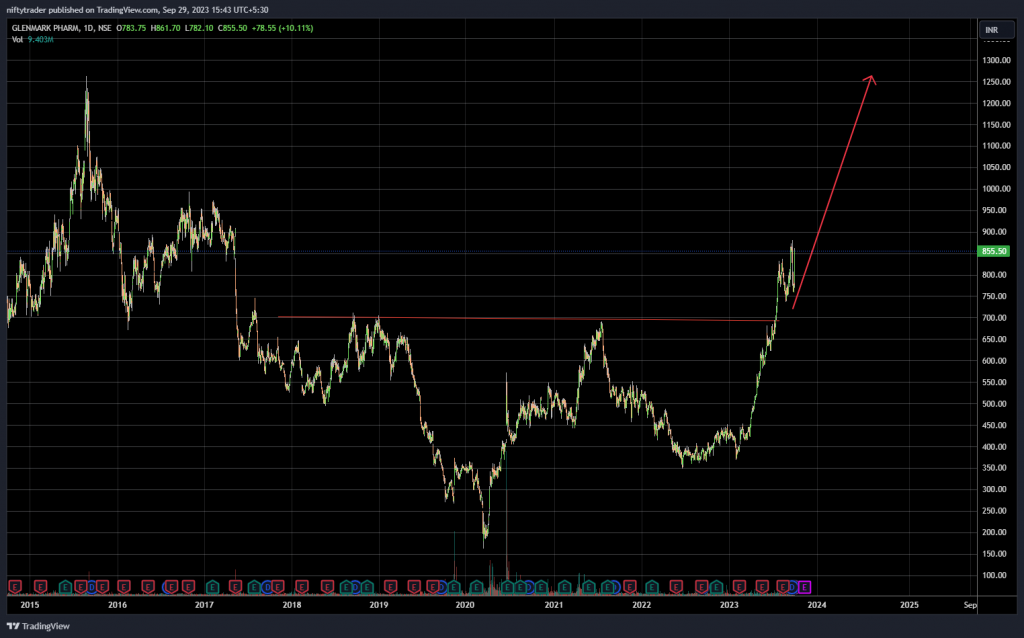 Global Markets
There are two silver linings for emerging markets – the falling US dollar index from 106.85 at top to 105.6, and the falling US yield on ten-year bonds 4.69% to now 4.54%. A lower US dollar index is a positive sign for emerging markets, and a decrease in US yields can also be seen as a positive indicator for the market.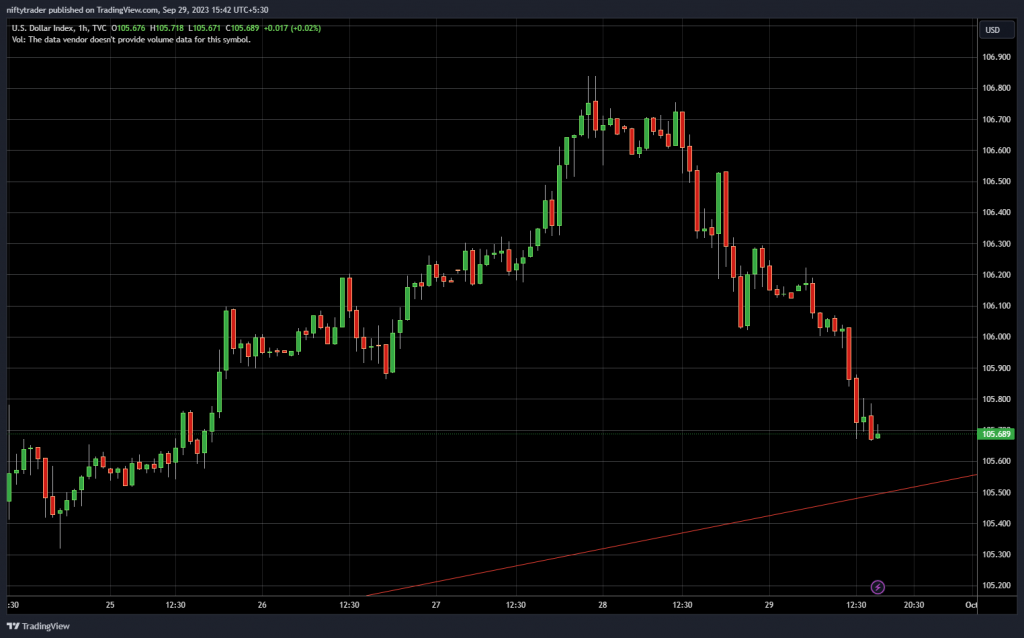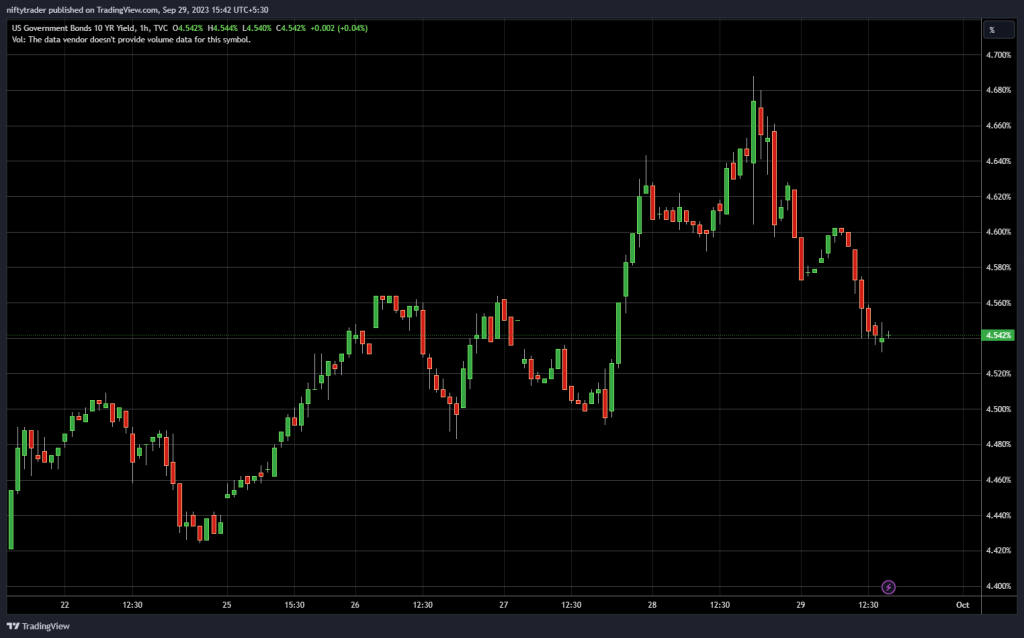 Download the WeekendInvesting App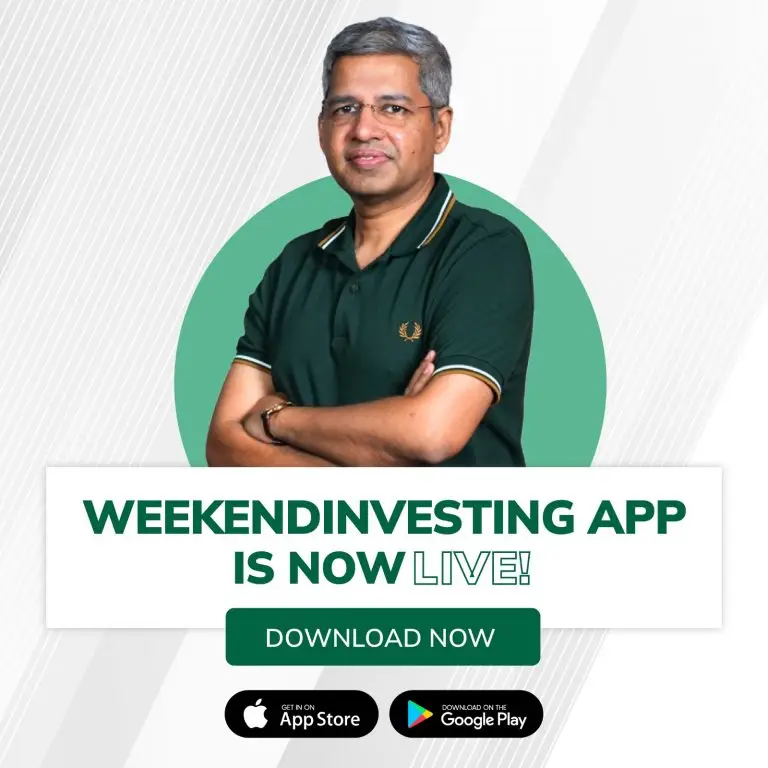 If you have any questions, please write to support@weekendinvesting.com