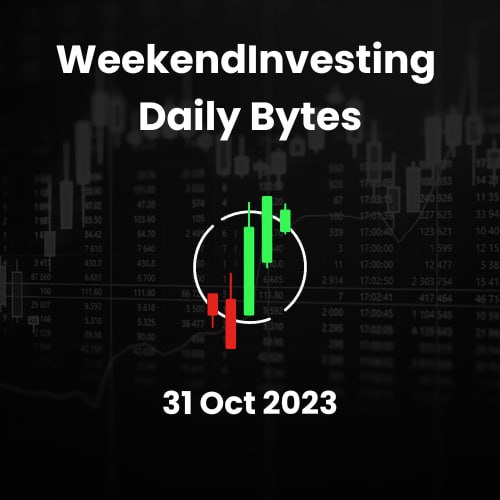 How are the Markets Looking ?
In the month of October, the stock market has experienced a bit of turbulence. The Nifty, opened with a significant gap and touched the previously established support and resistance line of around 19,220. However, it immediately collapsed after reaching this level, resulting in a decline of 300 points from the recent bounce at 18,900.
The focus now is on the upcoming FOMC (Federal Open Market Committee) meeting, the outcome of which is expected to be announced on Wednesday night according to Indian time. This meeting will have an impact on the market and its direction going forward. Until then, it is anticipated that Wednesday's session may be indecisive, and the true trend will reveal itself only after Thursday.
The key level to watch in the Indian market is the range of 19,200. If the market manages to cross this level, it is likely that many bullish investors will join the upward trend. On the other hand, the bottom formed three days ago remains a crucial support level going forward.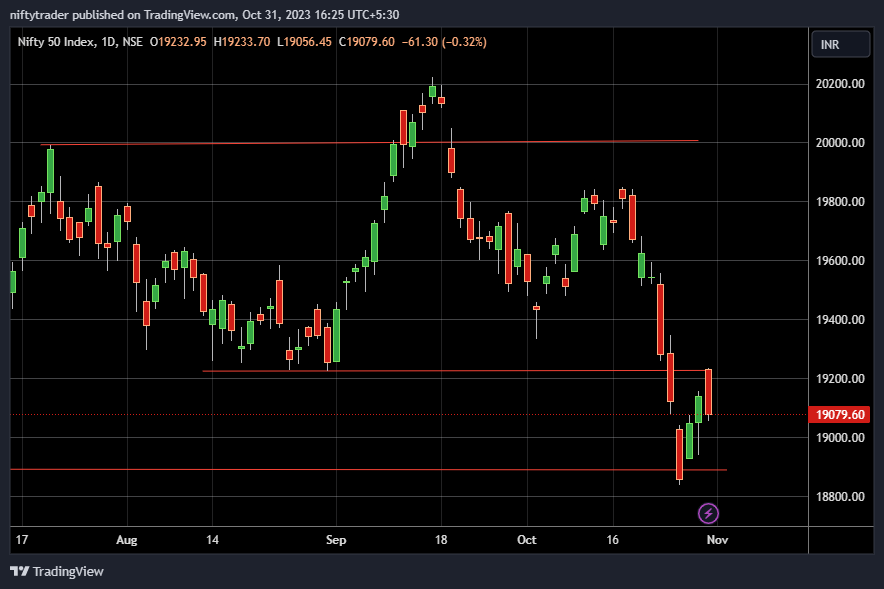 Nifty Heatmap
Looking at the Nifty heat map, we can see mixed movement with a slight tilt towards the red side. Major banks like HDFC Bank, ICC Bank, and Axis Bank, as well as Reliance Industries. Mahindra and Mahindra down 2.6%, Sun Pharma, Bharti Airtel, and ONGC, have all experienced losses. However, SBI Life, Titan, HDFC Life, NTPC, Power Grid, and Asian Paints have managed to maintain slight gains. Infosys, on the other hand, has seen a decline of 0.63%.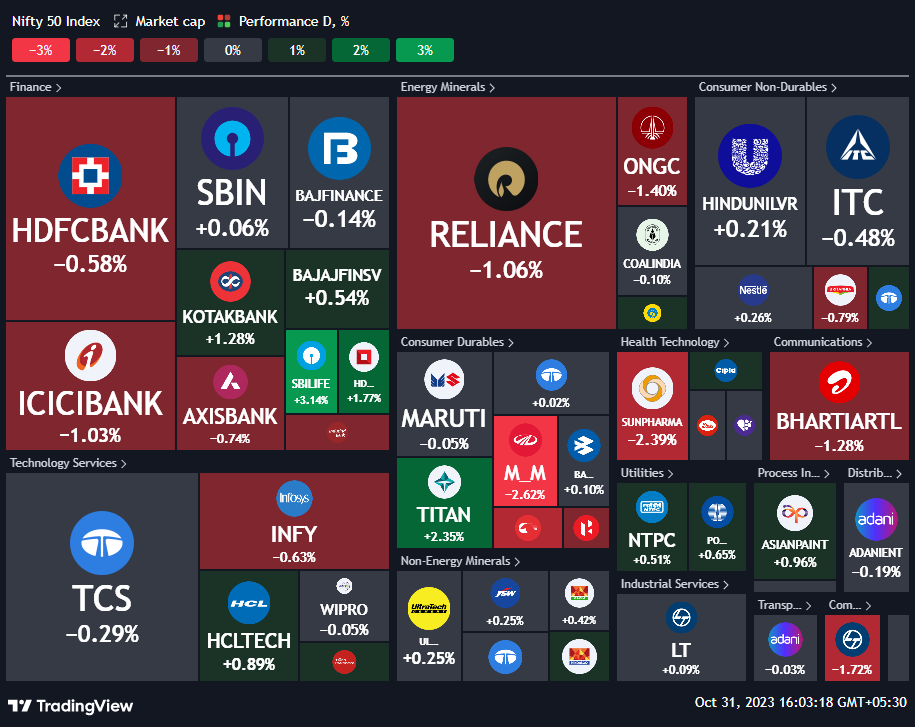 Sectoral Overview
In terms of sectors, real estate has been performing well in both the stock market and on the ground in North India, in the suburbs of Delhi. Real estate index prices rose by 1.3% today, contributing to a 4.8% increase for the month. It is the only sector that has shown positive growth in the past month. Public Sector Enterprises, commodities, FMCG (Fast-Moving Consumer Goods), and PSU (Public Sector Undertaking) banks have also seen slight gains. However, most sectors have experienced losses, with private banks, pharma, and auto sectors being the worst hit.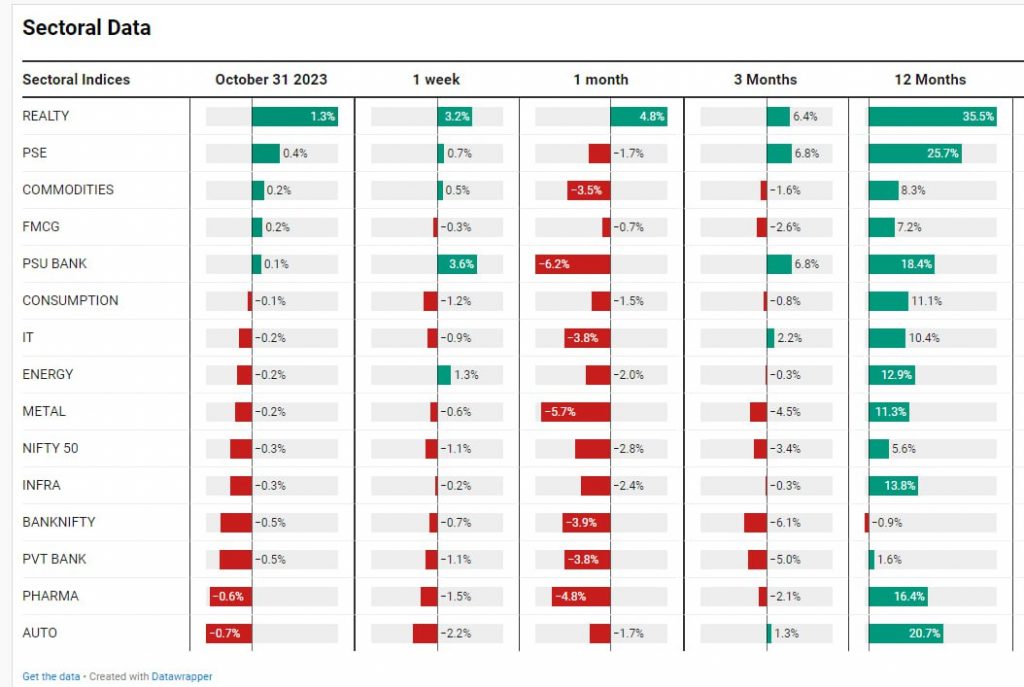 Mid & Small Cap Performance
Mid-cap stocks briefly bounced in the morning but lost momentum throughout the day. Small-cap stocks fared even worse, returning to the range of the previous day's trade after the first half hour of trading. Overall, there seems to be a "wait and watch" approach among investors in most indices.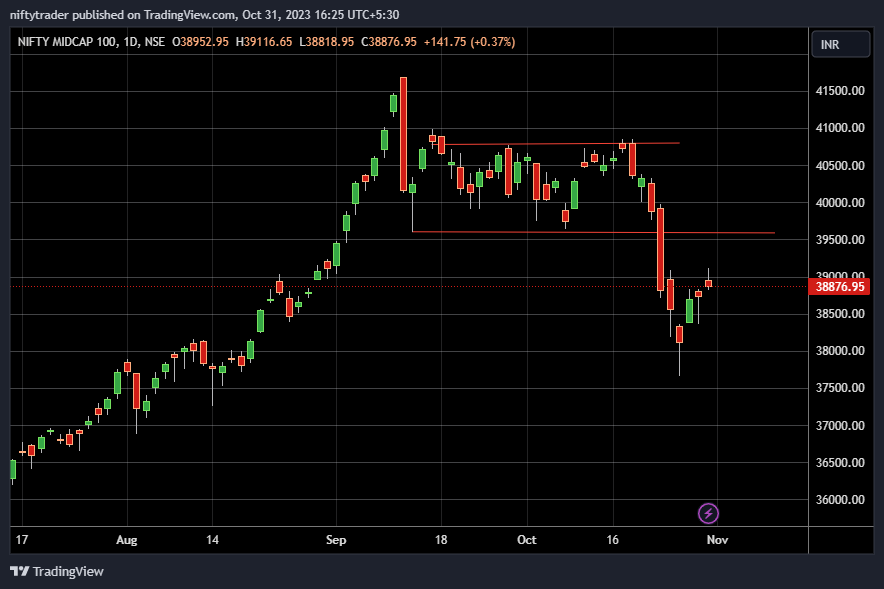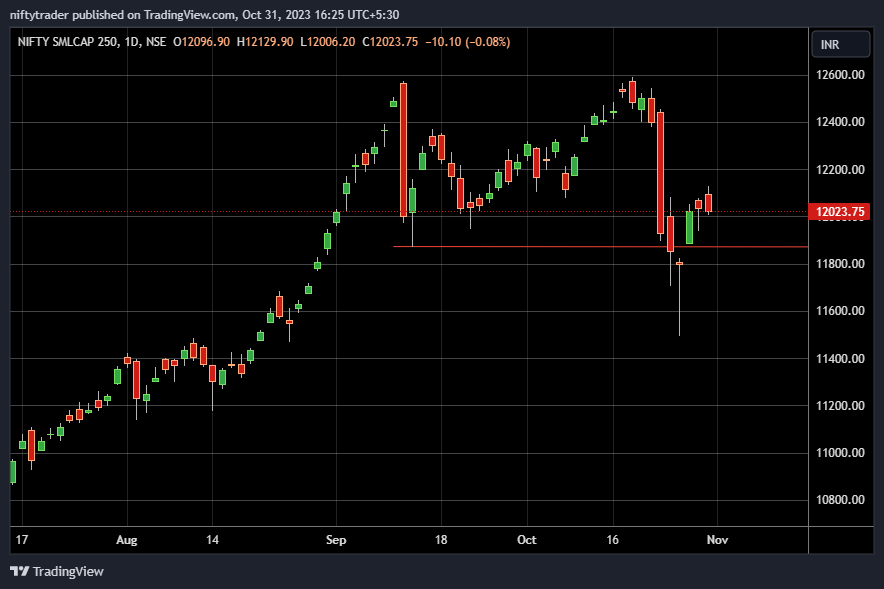 Bank Nifty Overview
The Nifty Bank, which had a two-day bounce, opened with a gap up once again but was pushed back down. It has not yet reached the expected resistance level of 40,036. This sticky situation in the market should not be misunderstood as a reversal or a strong bullish trend. It is believed to be a "dead cat bounce" characteristic of a bear market. A clearer picture of the market's direction is expected to emerge after the outcome of the FOMC meeting on Wednesday night.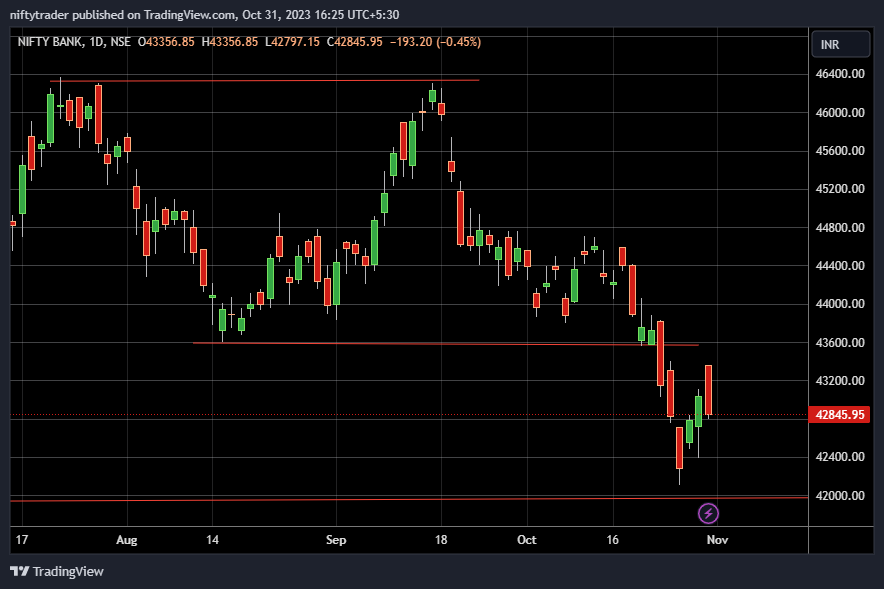 Stock in Focus – Fertilisers and Chemical Travancore (FACT)
Some individual stocks have shown significant recovery and upward movement. For example, FACT, a government public sector and commodity company, saw a dramatic increase of around 10% in a single day. This is a reminder that strong performing stocks in the past few days or weeks are likely to rise again. It is important not to let personal beliefs or biases override market observations and opportunities. The market's reality should guide investment decisions, as personal beliefs can hinder action when necessary.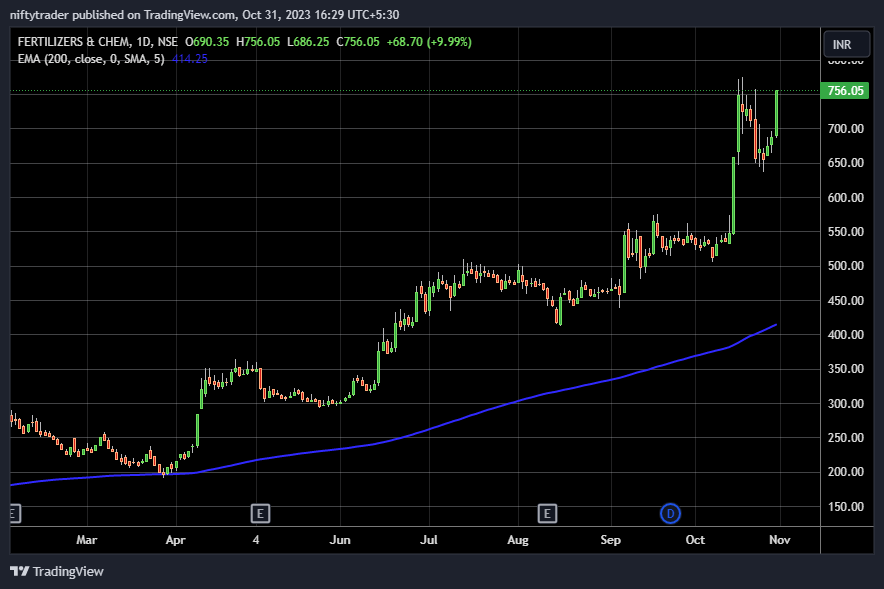 Highlights – Gold at All Time Highs
In other market news, gold has ended the month on a high note, closing at a new all-time high of around ₹61,500 per 10 grams. This represents a gain of approximately ₹1,500 over the previous all-time high. A study done by us  will be shared tomorrow that shows that gold tends to perform well after reaching monthly highs, often surpassing previous records after some time and price correction. A more detailed study on gold's performance will be shared soon.