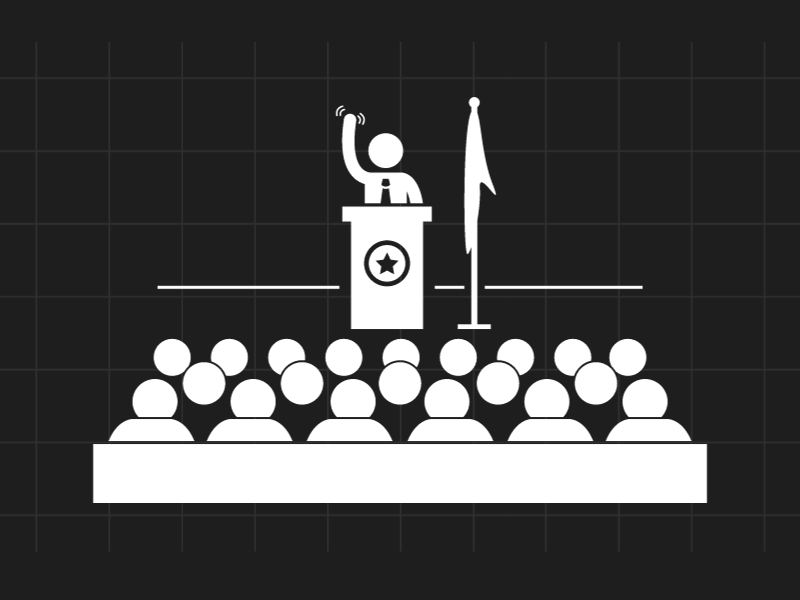 The Impact of Elections on Stock Market Performance
In analysing the impact of elections on the stock market, it is important to examine the trends and patterns observed in the market in the years leading up to and following elections. By studying historical data, we can gain valuable insights into how these events have historically influenced market behaviour and make informed investment decisions.
Let's begin by examining the market performance around the 2004 elections.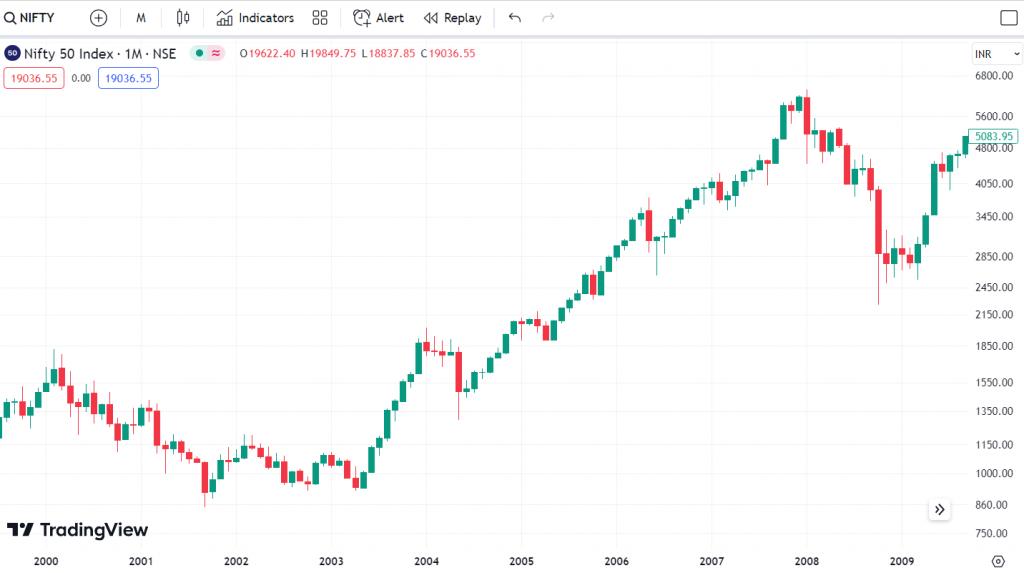 Prior to the elections, the market experienced a significant drawdown following the dot-com bust, with the Nifty falling from 1800 to 850. However, in the year leading up to the elections, a strong rally took place, doubling the Nifty levels in less than seven months. Despite the BJP's India shining campaign, which was expected to win the elections, the party actually lost. This resulted in a market crash, with the Nifty losing almost 30% in just two weeks. However, within the next three to four months, the market recovered all its losses, showcasing its resilience.
Moving on to the 2009 elections, the market witnessed a massive bull run following the 2004 crisis.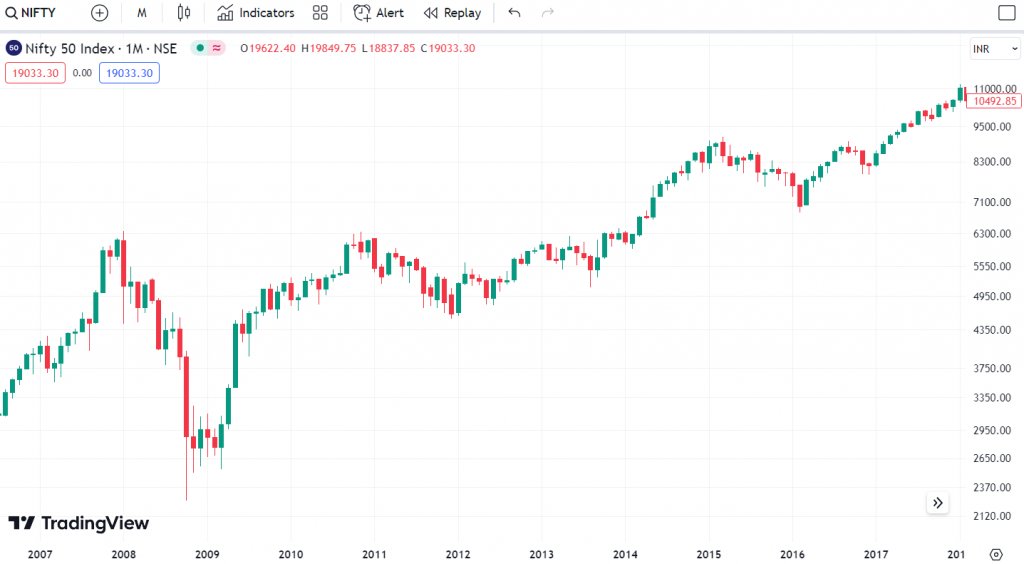 Nifty rose relentlessly from around 1500 to over 6000 in less than four years. However, this bull run came to an end in January 2008, crashing by almost 65%. During the recovery phase, the 2009 election results were announced, and the market received it positively, leading to a swift recovery. Within just five months of the elections, most of the losses from 2008 were regained, and by August or November 2010, the market soared to an all-time high.
After this, there was a prolonged consolidation period in the market from November 2010 till the beginning of 2014. However, in March 2014, the market made a new high and climbed rapidly towards May. By the time the 2014 elections took place, the market had already gained around 20%.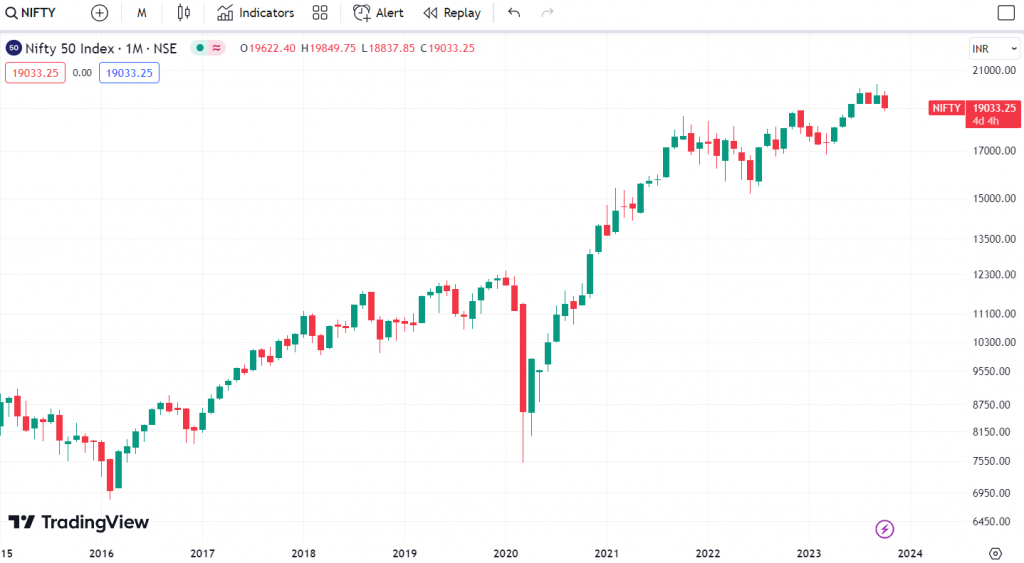 On election day and in the subsequent months, there was an additional 25% gain, both before and after the elections. In the most recent cycle, the market experienced a fall from September 2018 to October 2018. However, leading up to the election day, there was a rally of around 18%. Following the elections, the market consolidated, and the COVID-19 pandemic hit the global economy, causing significant volatility.
Analyzing these election cycles, we observe that the market has never gone deep into the red leading up to an election. Instead, it tends to perform strongly, often reaching new highs. Additionally, post-election periods have often seen continued rallies in the market. These patterns indicate that investors have generally responded positively to election outcomes, which has translated into market gains.
Looking ahead, we can consider the potential impact of the upcoming elections scheduled for May 2024. Based on historical trends, there is a likelihood of a significant rally in the market following the next election.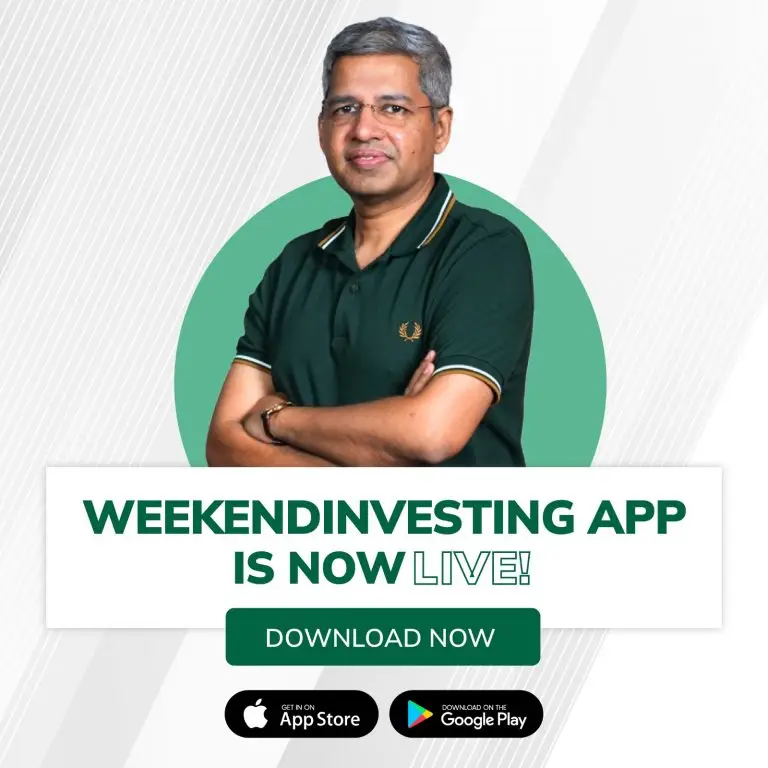 If you have any questions, please write to support@weekendinvesting.com